JOIN THE CREW - WE'RE HIRING NOW!
JOIN THE CREW - WE'RE HIRING NOW!
About HRCS
Founded in 2007 to serve the urban community, Hudson River Community Sailing partners with public schools to offer credit-bearing academic programs, internships, mentoring, and college readiness. Our youth development platform uses sailing, boat operation, and boat building to further academic skills and instill the qualities of character necessary for college and career success. We also serve the broader community through affordable marine education and recreation for individuals, groups, schools, businesses, and families. We are a US Sailing School, and offer basic keelboat and other courses from April through October.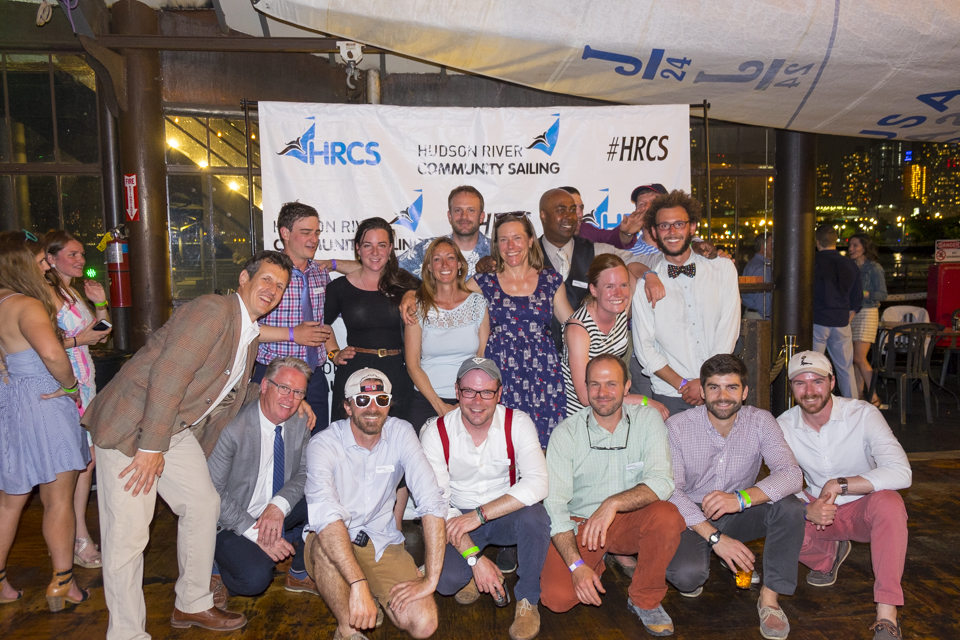 Top 3 Reasons to Work for HRCS
Reports to - Youth Program Director 
HRCS's City Sail summer camp offers sailing and leadership education throughout the summer to 250 students ages 12 to 17. The 2017 City Sail season will run for eight weeks (June 28 - August 25, with a week of training), from 8:30 am to 4:30 pm five days a week, with the potential for additional night and weekend hours for those interested.   Instructors will work with small groups of 5 students on J/24 keelboats as part of a team of 6 instructors.  There are also work opportunities before and after City Sail.  Candidates must be comfortable working with children and operating a small keelboat with multiple passengers on a busy commercial waterfront. Our ideal instructor is personable, flexible, and able to responsibly assess and mitigate risk on the water.
Compensation
Pay ranges from $20.00- $23.00 and is commensurate with experience and certifications/ licenses (courses may be offered for these certifications if candidates are not already certified).
Desired Certifications
US Sailing Basic Keelboat Instructor

USCG OUPV/ Master's License

First Aid and CPR 
Responsibilities
DURATION & SEASONALITY - Work is available weekdays and weekends ranging from 5-20 hours and 20-40 hours based on season, your availability and position.
TRAINING - Training is mandatory and paid.
BOAT TYPE & GEOGRAPHIC LOCATION - Sailing occurs on J-24's in  New York Harbor and the Hudson River - an active, working waterfront that features wavy conditions, ferries/barges, and strong current. We sail out of Pier 66 and Dyckman Street Marina.
TYPES OF SAILS - The main adult programs are: Lessons, Excursions, and Corporate/Groups.  All are 2-4 hours spent instructing sailing or captaining a J24 on the water.  There are sometimes racing elements.  We also offer an 18 hour weekend or weekday Basic Keelboat course.  We also offer a very robust array of youth opportunities including a credit-bearing program, summer camp, gym classes, youth racing, and more.  Ages vary from 10 to 20.
Instructor Skills
Proficient sailor
Ability to recognize the inherent risks involved in each activity and continually assess and adjust programming accordingly.
Ability to conduct  all activities according to the policies, procedures and practices that guide the program plan.
Required
Experience operating a keelboat with multiple passengers in an active waterfront.
Experience teaching, leading, or counseling.
Availability to work evenings and/or weekends (those are our highest needs times)
Required
Experience operating a keelboat with multiple passengers in an active waterfront.
Experience teaching, leading, or counseling.
Availability to work evenings and/or weekends (those are our highest needs times)
Strongly Preferred (we can help you attain these)
First Aid and CPR certifications
US Coast Guard Captains License
US Sailing Basic Keelboat Instructor Certification