---
---
*Pay the lower Renewing Member Fee if you're a renewing member or have taken any multi-day course with us, including: Basic Keelboat Course, Winter Charter, or if your child was in City Sail.
---

Skipper
Proficient sailor, able to skipper a J24. Has passed the HRCS Skipper's written and practical exams. Written exam can be taken at any time. Practical exam is by appointment and requires deposit. Skippers must own their own VHF radio, multi-tool, copy of Eldridge.
Full Crew
No experience required. Just log onto the site and sign onto a boat. All sails are free for you.
Pay-Per-Sail Crew
No experienced required. Just log onto the site and sign onto a boat. All the same privileges as a Full Crew, except each time you sail or bring a guest there is a fee
Millennial / Senior Full Crew Member
Age 25 and under or 64 and over. Pays less than the regular Full Crew. Has all the same privileges.
Family Membership
If you join as a Skipper or Full Crew (regular, Millennial or Senior), then you can bring any immediate family members with you sailing as often as you like for a one time fee of $100.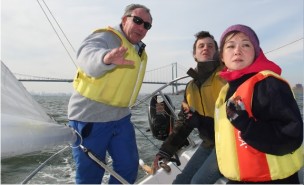 Captains don't just call the shots, they share knowledge, experience and endless yarns.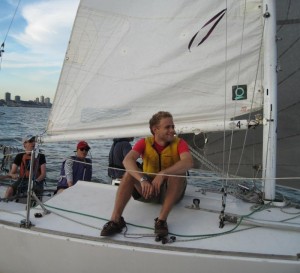 As Crew you can take the helm, or sit back and relax.