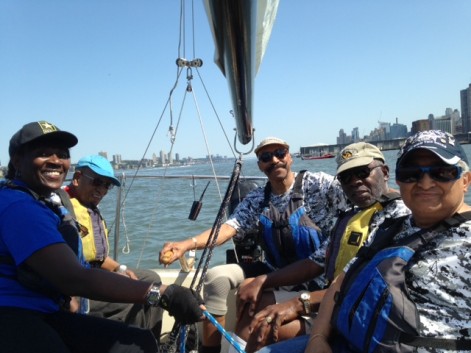 Soldiers Under Sail
In 2014 Hudson River Community Sailing founded Soldiers Under Sail, an adaptive sailing program designed specifically for veterans of the U.S. armed forces, in partnership with the Manhattan campus of the VA New York Harbor Healthcare System and the U.S. Department of Veterans Affairs. This program is designed to both teach veterans the fundamentals of sailing, and give them community support to help make sailing a part of their lives.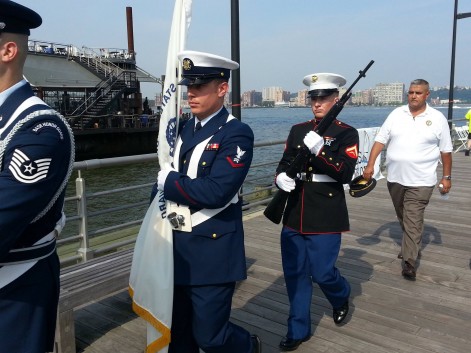 Heroes on the Hudson
This annual adaptive sports clinic includes both sailing on Hudson River Community Sailing's fleet of J-24s and kayaking provided by Manhattan Kayak Company. This full day event is designed so that participants have the opportunity to form strong bonds and relationships with fellow veterans in an atmosphere that promotes both physical and mental wellness.
Learn to Sail
Hudson River Community Sailing was founded with the belief that everyone should have the opportunity to learn to sail. Our staff has experience teaching students of all levels, and are experts at bringing the joy of sailing to all who seek it out.
Get Involved
Interested in volunteering? We are always looking for motivated individuals to help out with our adaptive sailing programs. Whether you're available to help with one-day events like Heroes on the Hudson, or to help on a more regular basis with our Soldiers Under Sail keelboat classes and workshops, we would encourage you to get in touch with us!

To get involved in our adaptive sailing programs, contact Don Rotzien at
DRotzien@HudsonSailing.org
---