Robert Burke
Executive Director
Robert has spent his career in experiential and adventure education, youth development, and non-profit management. He has taught sailing and climbing throughout the US, and enjoys providing young people opportunities to explore and challenge themselves. Robert has a strong interest in the natural and human history of the Hudson River, and has kayaked or sailed most of its tidal length. Robert holds degrees in English and Education from Fordham University. He holds a US Coast Guard 50-Ton Master's License, and has been a NY State Guide since 1992. Mr. Burke sits on the NYC Outward Bound Safety Committee, after working as the Program and Safety Director there form 2002-12.
Alex Baum
Youth Programs Director
Alex was born in Rochester, NY and grew up sailing on Lake Ontario and Keuka Lake. He has sailed competitively since high school and is now a U.S. Coast Guard licensed Captain. At HRCS, in collaboration with DOE educators, Alex designed and implemented the accredited curriculum. He is responsible for programming and outreach. Alex graduated from Fordham University with a degree in International Political Economy. While at Fordham, he was the captain of the university's sailing team.
Spencer Merlis
Adult Programs Director
Spence began sailing by building a wooden sailboat and spent 3 weeks aboard learning to sail along the way. Since that time he has devoted himself to working and teaching on the water. Sailing brings together the aesthetics, sport, science, and teamwork that he values. He has captained and crewed on tallships, tugs, cruisers, and race boats. Spence holds a US Coast Guard Master License, and is certified by US Sailing to teach Basic Keelboat, Basic Coastal Cruising and Navigation and Bareboat Cruising.
Christopher Green
Operations Director
Christopher was born and raised in NYC and grew up sailing and working on wooden boats on the coast of Maine. He started learning about boatbuilding when he and his brother restored his family's 1928 Northeast Harbor A-Boat at a boatyard in Maine. Chris studied architecture at Cornell University and worked briefly in the field before starting to teach English and Math in NYC, but boats and the water have never been far from his horizon.
Maeve Gately
Development Director
Maeve Gately grew up in Baltimore, Maryland, where she learned to sail on the Chesapeake Bay and worked as an instructor for the Kidship program at the Annapolis Sailing School. She graduated from Hamilton College in 2012 and moved to New York, where she has worked for a Chelsea newspaper and a nonprofit that brings arts programs to NYC public schools. She is excited to join HRCS while pursuing her Master's in Journalism at Columbia University
Don Rotzien
Program Development/Growth Officer
Don has been an avid sailor and racer all his life. He has competed in regional and national championship regattas as a junior sailor and has a passion for yacht racing in all its forms. Don was the General Manager of Greenwich Community Sailing from 2007-2013, and has spent the last 15 years working as a professional in the field organizing and educating hundreds of students and sailors.
Denise Meagher
Uptown Manager
Denise became involved with HRCS in 2011 when she joined as a member. She began her sailing career in 1998 on traditionally-rigged vessels (Tall Ships) as a volunteer, eventually left her career as a biochemist and ran away to sea. She now holds a USCG 500 Ton Ocean Master's license. Denise is also the captain of the Schooner Unicorn, the only all-female crewed tall ship in the world.
Mwenye Seville
First Year Program Coordinator
Mwenye is from Trenton, NJ where he is a member of the Board of Directors for The Granville Academy of NJ. He has been working in education since 1997 and has worked at The Princeton-Blairstown Center as a instructor and program coordinator. He has also worked at NYC Outward Bound schools since 2005 as an instructor and course director as well as site manager for high challenge courses. He has worked as a substitute teacher and has volunteered as a tutor and mentor for various programs in NJ and NYC. In total, he has been working with youth for over 15 years.
Alexe Taylor
Environmental Program Coordinator
Alexe grew up sailing dinghies at her local yacht club where she later taught sailing. She has raced on her high school team as well as local J/24 and PHRF fleets. A graduate of NYU with a degree in History, Alexe spends her time off the water backcountry skiing and biking around Brooklyn. She is a certified USCG Captain, Basic Keelboat Instructor, and Wilderness First Responder.
Samuel Paci
Fleet Manager
Sam grew up in Manhattan and spent his summers sailing on the Long Island Sound. After graduating from high school, Sam crewed aboard the traditionally rigged schooner, Argo, and transited the Indian Ocean from Singapore to South Africa. Upon his return, he began working for HRCS. That was in 2009. Since then, he was worked on and off as a Youth Educator in our Sail Academy and City Sail programs, while he attended Brown University. Now that he has graduated, Sam has returned to HRCS as our Fleet Manager.
Emily Moffat
Student Opportunities Manager
Emily was born and raised in Brooklyn, NY. She graduated from Georgetown University in 2013 with a degree in Neuroscience. Emily then joined Teach for America, and returned to Brooklyn to teach science. She has taught for the past three years, creating programming outside of the classroom for her students as well. During her first two years of teaching, Emily attended the Fordham University Graduate School of Education. She graduated in 2015 as a Master of Science in Teaching.
Jerry Tullo
Sailing Educator
Jerry learned to sail at the New Jersey Shore when he was seven years old and has been sailing ever since. During his teenage years he was constantly on the move, traveling to compete in Laser, 420, and Multihull regattas in the US and abroad. He began teaching and coaching sailing in his early teens and has continued this passion to this day. During college, while receiving his degree in biology, he began sailing larger boats over longer distances. In the last few years Jerry has sailed from Korea to China and back, and worked as a boat captain in the Caribbean and Thailand. Jerry loves being on the water and sharing his knowledge of the art of sailing with others.
Todd Vorenkamp
Sailing Educator
Todd Vorenkamp, a graduate of the US Merchant Marine Academy, is a former naval aviator who has served as an aircraft commander in the Boeing H-46, Sikorsky H-3 and H-60, and Eurocopter H-65 helicopters. He is a licensed merchant marine officer and has been captaining cruising and racing sailboats for almost 30 years. He has completed three Bermuda Races and has raced on both US Coasts, the Gulf of Mexico, and the Caribbean. Todd also is a freelance writer and photographer and has a Masters of Fine Arts Degree in Photography from the Academy of Art University.
Chris Duda
Sailing Educator
Chris hails from Brooklyn, NY and grew up sailing summers on the coast of Maine. A graduate of SUNY Maritime College and offshore racing team alumnus; he continues a varied career on the water at HRCS while raising his new family.
Jay Baum
Sailing Educator
Jay started sailing Sailfish with his father when he was 8 and was a sailing instructor on Lake Wentworth, NH at 16. Moving up to larger boats, Jay has been sailing keelboats since 1995 and joined HRCS as a captain in 2013, winning the prestigious Henry Hudson Award in 2014. Jay has sailed with the First Mates, and worked on numerous maintenance projects with HRCS. In his spare time, he is a manufacturing operations consultant.
Liz Armstrong
Sailing Educator
Liz grew up in Brooklyn and learned to sail at her family's summer home in Ontario. Her first boat was a wooden Optimus Pram built for her by her father when she was 7 years old. Liz joined HRCS in the spring of 2015, and has enjoyed racing, cruising and teaching on the Hudson River. Liz worked as a volunteer at HRCS during the 2015 season and is excited to join the team for 2016!
Stephen Jabut
Sailing Educator
Stephen grew up sailing on Lake George in New York's Adirondack Park. After graduating from Uni, he hopped on a schooner and sailed the Caribbean for several months. Followed by stints with various sailing groups around Nantucket and New York City. He ventured back to the Caribbean as the resident captain for Yacht Club Costa Smeralda in Virgin Gorda, before returning to New York City to set roots. USCG and RYA certified, he now grooms skippers, improving their technique for better experiences on the water.
Rebecca Behr
Sailing Educator
Rebecca Behr grew up on lakes in the Midwest, in the far north on Lake Superior and on the lakes of northern Indiana. Waterskiing, canoeing, swimming, diving, windsurfing, kayaking, sailing and boating were part of everyday life. She has taught swimming, diving, international law in Ukraine and English in Vietnam in between working as a lawyer. In an attempt to return to life on the water, she took up sailing in the New York Harbor. After years of sailing in the New York Harbor, the Narragansett Bay, lakes in the midwest, the Mediterranean and the Atlantic, she gave up life behind a desk to travel, teach and sail.
Danny Crawford
Sailing Educator
Danny is a native of Wilmington, Delaware, and moved to New York in the summer of 2006 to attend New York University. He has been working and teaching on various sized sailboats and motor yachts in New York Harbor since 2011. Danny currently holds a 100 Ton Master's license through the USCG, and is a scholar of the history and evolution of sailing.
Marissa Diaz
Sailing Educator
Marissa grew up sailing on Long Island Sound. She became a sailing instructor and later was the head instructor at a local yacht club. Marissa works as a school counselor during the year at a local middle school and is excited to be back on the water during her summer vacations!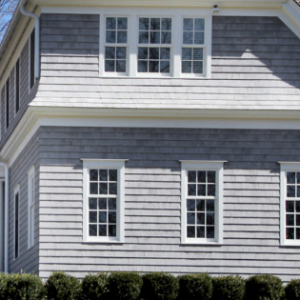 Hannah Belsky
Sailing Educator
Hannah is a lifelong sailing enthusiast, equally content helming in a fast-paced race or sailing off into the sunset in a gentle breeze. She has taught sailing to youth and adults in Maine and California and brings her passion for experiential learning and outdoor education. After several years working as a wilderness expedition leader and group challenge facilitator, Hannah most recently brought together college-aged students from around the world in online cross-cultural exchanges through the nonprofit Soliya. She is a graduate of Smith College and is currently pursuing her Masters in Business Administration at New York University.
Brook Aquilino
Sailing Educator
Brook grew up sailing on Narragansett Bay. Since then he has owned and sailed, as he says, "A fleet of sailboats", including a wooden schooner. He recently completed a transatlantic crossing onboard a 49' sloop. He holds a Master's 50 GRT Near Coastal license and is looking forward to a great season sailing with HRCS.