Dark And Stormy Raffle 2018
Buy raffle tickets here, even if you cannot attend the event! Premium tickets are $25 each, or 5 for $100. Regular tickets are $10 each, or 6 for $50.
Tickets to The Late Show with Stephen Colbert
Win two tickets to see Stephen Colbert! As America's most fearless purveyor of "truthiness," Stephen Colbert shines a light on ego-driven punditry, moral hypocrisy and government incompetence, raising the bar for political satire.
Macari Vineyards and Winery- 4 VIP Tastings
In the 30s and 40s, The Macari family began crafting wine in a small basement in Queens. Today, the family runs a vineyards with sandy hills and biodiversity in the North Fork of Long Island, NY. Enjoy a relaxing evening and VIP treatment near the shore with incredible views at the rustic Macari Vineyard.
Yankee Tickets- 4 Luxury Suite Tickets
Watch NYC's favorite baseball team take on their competition in style. Four luxury VIP Suite tickets, includes food and beverages. $1000 value.
THERE ARE TWO GAMES BEING RAFFLED. PLEASE SPECIFY WHICH DATE YOU ARE INTERESTED IN: Mets vs Yankees game July 21st, and Yankees vs Red Sox June 30th.
S/A Sunset Sail
Enjoy a relaxing evening under golden skies. Private sunset charter cruise in the Hudson River's upper bays with S/A Sunet Sails.
HRCS Sunset Sail for 2
There is no better way to relax than skimming along the smooth water on a graceful and quiet sailboat at sunset. Feel the warm breeze in your hair and be awed by the brilliant colors of an NYC sunset.
Quick Cryo
 Cryotherapy is the biohack to burn calories, accelerate weight loss, and promote collagen production. Experience how three minutes of subzero temperatures burns 500 – 800 calories, destroys fat and cellulite, reduces pain and inflammation, and leaves your skin looking fresh and healthy.
Royal Palms Shuffleboard
Royal Palms Shuffleboard club is a vintage-Florida style shuffleboard club started by two Brooklynites. Monday and Tuesday Night Shuffleboard League is the largest in the world! Join the fun and learn a new hobby with a $100 gift card.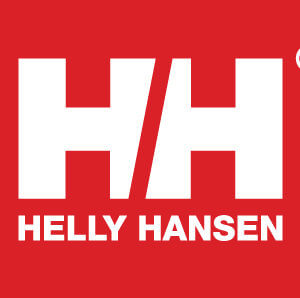 Helly Hansen Duffel Bags
Travel or sail in style with these new sailing bags form Helly Hansen. From weekend getaways to week night sails, these bags will take you where you need to go. Bags are waterproof.
York River Traders Dog Leash and Collar
Your dog loves you unconditionally. Show them some love in return by dressing them in style. Collars and leashes are crafted with rigging line and water resistant bridle leather. The buckle and ring are solid brass.
Line Cut--Clinton Street Baking Co.
Skip the line at the always popular Clinton Street Baking Company, and enjoy breakfast for 2 with a giftcard and line-cut pass! Try New York City's best pancakes, without waiting in a three hour line. Valid for two people.
SLT Private Workout Class
Workout with SLT in a heart pumping, calorie-burning and total body workout. The innovative Megaformer/Lagree Fitness workout is as challenging as it is effective. One private class for up to 12 people in any NYC or Hamptons studio at an off-peak time.

HRCS Sail Tote Bag
Rep HRCS with this fashionable tote bag recycled from a HRCS Sail.
Six Cases of Craft Beer
Win six cases of craft beer provided by Union Beer Distributors. To be received in 1 x delivery, must be able to arrange for transportation of goods from HRCS.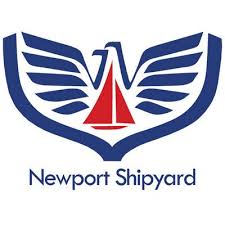 Newport Shipyard
Newport Shipyard is a full service boatyard and marina located in downtown Newport, RI. Newport Shipyard operates the largest Marine Travelift in New England and welcomes boats of all sizes. Win a collection of gear that features their recognizable logo on a belt, t-shirt, hat and sweatshirt.
Brooklyn Boulders- Learn the Ropes Course
Before you get on a wall, you'll need to learn the basics. This package includes a complimentary day pass to return for belay certification. Includes gear. You'll learn how to properly fit a harness, to correct knots, manage the rope for another climber, basic climbing movement, and risk management.
Wine Basket
Win four elegant bottles of wine, inluding a white, red and rosé. Perfect for entertaining, or enjoy over the course of the summer!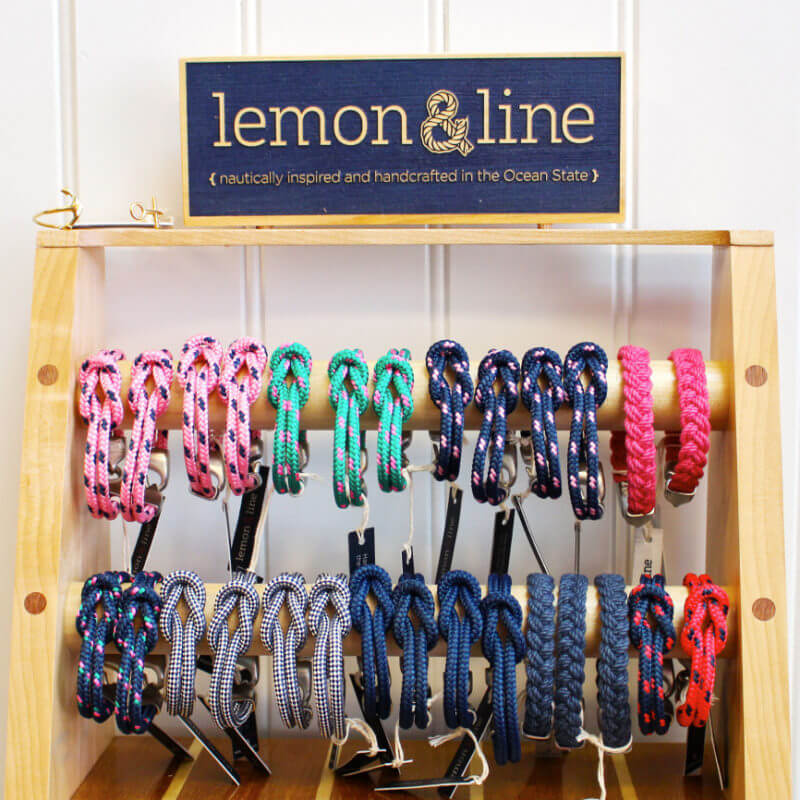 Lemon & Line
Nautically inspired bracelets handcrafted in Newport. Designed to be worn in, and on, the water. Win 3 Volvo Ocean Race special edition bracelets, and a long sleeve shirt to shield yourself from the sun.
Freebag
This gift package includes the Freebag Classic and the Freebag Pro. Free bags are a multi purpose tool that acts as a shoulder bag, mattress, or stool. The Freebag pro is ideal for smaller uncomfortable situations . Are you a dinghy sailor, or need a comfy seat at a sport game? Try the freebag pro. Freebags are donated by Schooner Chandlery, a marketplace similar to Etsy for boating and nautical products -- from jewelry to nuts and bolts and paints..
St. John's Basketball Tickets
Celebrate NYC with a night of cheering and excitement. St. John's Basketballs Men's Team is 9th in all-time NCAA victories. St. John's holds 17 NCAA, Division I teams, with many players moving on to professional and Olympic teams. Come cheer on your favorite New York team!
Soul Cycle
Rock out to your favorite tunes at your workout class. Soul Cycle is a 45 minute cardio workout that combines strength training with high intensity cardio -- but it is so much more. Classes take place in a candle lit studio, and instructors emphasize the mind-body connection in a class that goes beyond the physical.
Barry's Bootcamp
Barry's is known throughout the city as being America's original interval workout. Classes are a heart pumping mix of running on a treadmill, and working with weights. Each class targets a different muscle group to strengthen your body, and avoid injuries. .
2 Sailing Magazine Subscriptions
Month after month, enjoy a magazine subscription to Cruising World and Sailing World, and keep up-to-date with the happenings in the water world
Land Yoga
Three and a Half Acres Yoga (THAY) heals and empowers our communities by using yoga, breathing and mindfulness techniques to realize a more peaceful, just, and interconnected existence. THAY partners with community organizations within Harlem and Upper Manhattan that serve residents facing emotional, physical, and social challenges. Our programs reach schools, recovery centers, food banks, and other non-profits to support their existing missions and build bridges of understanding among neighbors.
Boat Brim Hats
Boat Brim hats stay on your head in winds up to 60 mph. This company was started by an HRCS member!
Public House 3 course prixe fixe with wine pairings
Enjoy a hearty 3 course pre-fixe dinner with wine pairings. Public House is one of NYC's largest midtown restaurants, located outside Grand Central. Public House is known for fabulous dance nights, and a festive football season. Gift certificate is valid for one guest.
Supersmile
Get the super star smile that you have been dreaming of. The Supersmile Professional Whitening System is the healthiest way to whiten teeth, re-mineralize enamel, and maintain healthy gums. ... Our proprietary formula Calprox maintains and enhances the vibrancy of professionally bleached teeth and removes coffee, tea, tobacco, red wine and other stains.
Hacker Craft Boat Swag Bag
The Hacker Boat Company, Inc. is the world's largest builder of classic mahogany motorboats, with corporate headquarters and boatyard facilities located on the beautiful shoreline of Lake George, in the town of Silver Bay, NY. The company's production and restoration facility are located in historic Ticonderoga, NY. Enjoy gear donated with their unique logo.
Bronx Beer Hall
Bronx Beer Hall is located on NYC's original Little Italy, Arthur Avenue in the BX. Located right in the center of the Arthur Ave market. Enjoy a variety of craft beer on tap or Sunday brunch. Feel like trying something different? Join us for Wednesday night trivia or Thursday night karaoke.
American Beaver
American Beaver is a brand designed for fun, and was created by an HRCS member! Practical, innovative kit and things for laughing and heavy use around town, on the water, and in the mountains! Let's Spread Beaver Everywhere...dammit! Be the most dapper version of yourself and enhance your wardrobe by winning an American Beaver tote bag with a visor, a tie, a bow tie and a pocket square.
Cauz for Pawz
Cauz for Pawz is a non profit located in the Lower East Side, and all proceeds go towards animal rights. Enter for a chance to win a stunning sterling silver necklace with a pink sea-glass pendant, adorned with a fresh water pearl and amethyst stone. Matching sterling silver and amethyst earrings complete this nautical set.
((305)) Fitness
5 class pack to jump start your fitness goals before summer! Most classes at ((305)) are signature dance cardio classes: a non-stop cardio party featuring sports drills, conditioning exercises, and high intensity interval training (HIIT).
Via
Don't worry about hailing a cab or waiting for the late night train anymore. Via is a simple app for 24/7 transportation in NYC-- in all 5 boroughs! Via is an on-demand transit system that takes multiple passengers heading in the same direction and books them into a shared vehicle. Think of Via as a bus that's smart enough to come when you want it and where...