During the winter months, HRCS students work on building wooden boats indoors at the HRCS Boathouse and at our partner school's location.
1st year students build two 8 foot long Optimist Sailboats every winter at our partner school's facility on 18th street. At HRCS's annual Return to the River Ceremony every spring, the 1st year students launch their boats at the HRCS Boathouse on Pier 66 inside Hudson River Park.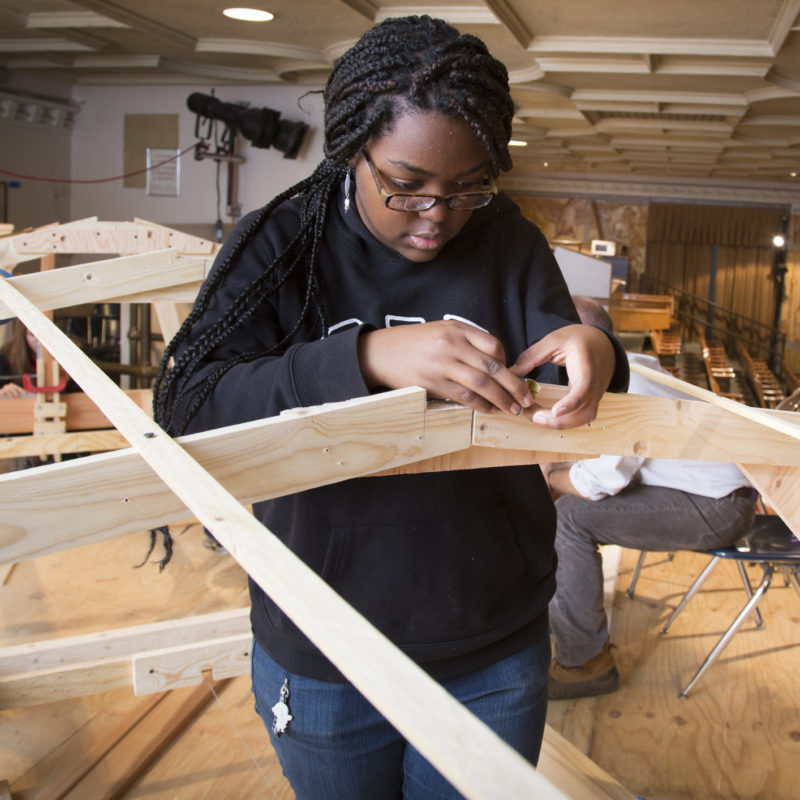 After this introduction to building, students in 2nd through 4th year of Sail Academy have the option to learn more advanced wooden boatbuilding skills as they participate in building a more sophisticated boat.
Students learn careful measuring, drafting, and lofting techniques, the differences between different types of hardwoods and softwoods, how to drive various types of fasteners, how to read a set of wooden boat plans and offsets, and many other details of traditional skin on frame plywood construction. Students are currently working on a 16 foot long Windmill Sailboat, scheduled to be launched in 2017.