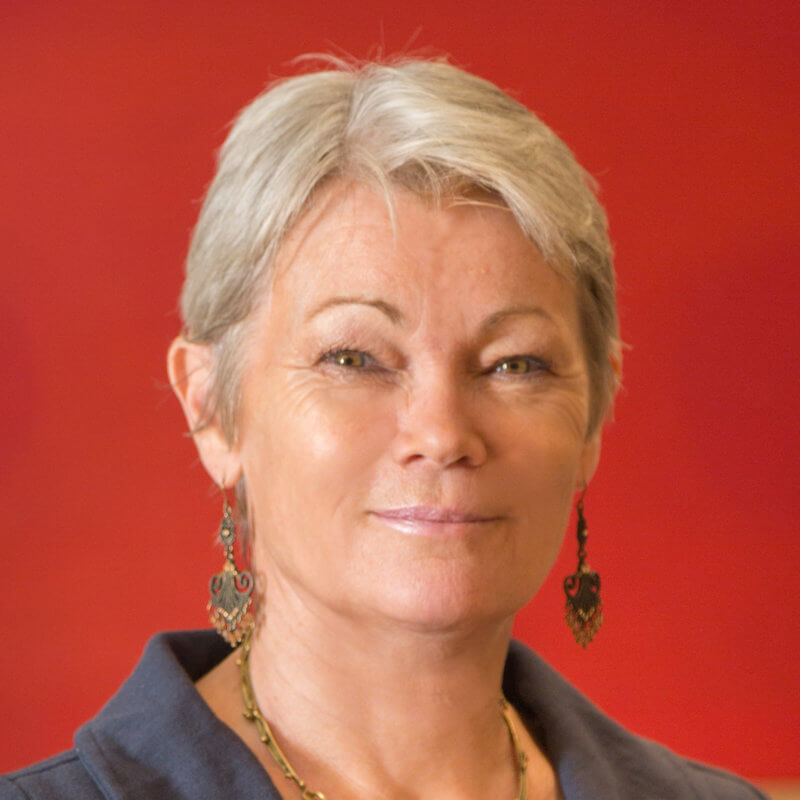 Tracy Edwards MBE
The Maiden Factor
Tracy Edwards came into sailing by an unconventional route. Her father died when she was young and her mother travelled the world as a ballet dancer. She was expelled from school at 15 and began sailing as an on-board cook.
Tracy overcame chronic sea-sickness to become a professional Sailor in 1980 and embarked on her first in Whitbread Round the World Race 1985-86 as the first girl to ever race on a Maxi when she joined "Atlantic Privateer" as a crew member. Tracy won international fame in 1990 as the skipper of the first all-female crew to sail around the world when they raced in the 1989/90 WRTWR. After years of struggle, Maiden was only made possible by the support of her friend HM King Hussein I of Jordan. Maiden won two legs and came second overall in her class, the best result for a British boat since 1977 and unbeaten to this day. Tracy was awarded an MBE and became the first woman in its 34-year history to be awarded the Yachtsman of the Year Trophy. She paved the way for other women to follow. Maiden was published in 1990 and was No.1 on the Time bestseller list for 19 weeks.
Following her success with Maiden, Tracy set to consolidate her position as one of the world's top sailors by entering Trophy Jules Verne in 1998 again with an all-female crew. This yachting trophy is for the fastest circumnavigation around the world with no stopping and no outside assistance. She was well on course for the record for more than half of their route, but was thwarted by treacherous seas off coast of Chile and her mast snapped in two. During their attempt Tracy and her team broke 7 world records.
Tracy retired from round-the-world sailing two years later when pregnant with daughter Mackenna, and published her second book "Living Every Second". In 2000/01 she created and managed the world's first equally mixed gender professional record breaking and racing crew with Maiden II. The team broke many world records, including the 24 record which became the fastest record in the world. Tracy then decided to turn her attention to organizing round the world sailing events, and the development of a formal governing body for Multihulls with championship tables and rules. In 2003 she created the first ever round the world race to start and finish in the Middle East. The Oryx Quest 2005 was a huge success and created $46m worth of press coverage for the gulf state. However, the Qatari sponsor liquidated the company and did not pay Tracy resulting in her enforced bankruptcy, from which she recovered in 2006.
In 2007/08 she worked for CEOP (Child Exploitation and Online Protection) as Project Manager for their International Youth Advisory Conference. Working with the UN she assisted in the creation of the 2009 Resolution to the UNCRC. Upon completion of her contract Tracy enrolled at Roehampton University taking a 3 – year degree in Psychology and graduating with an upper 2:1.
In 2014 Maiden was found rotting in the Seychelles and in 2016, Tracy began raising funds in order to rescue Maiden and bring her home to the UK. The Maiden Factor was consequently set up to promote and fundraise for the education of 130 million girls worldwide who are currently denied this basic right. Thanks to the generous support of HM King Hussein's daughter, HRH Princess Haya bint Al Hussein, Maiden has now been restored to her former glory. In November 2018, this iconic piece of British Maritime History, embarked on a three-year world tour to raise funds for her charity The Maiden Factor Foundation. The Maiden Factor Foundation works with and supports communities to enable girls into education and empower and support them to remain throughout their teenage years.
Go back