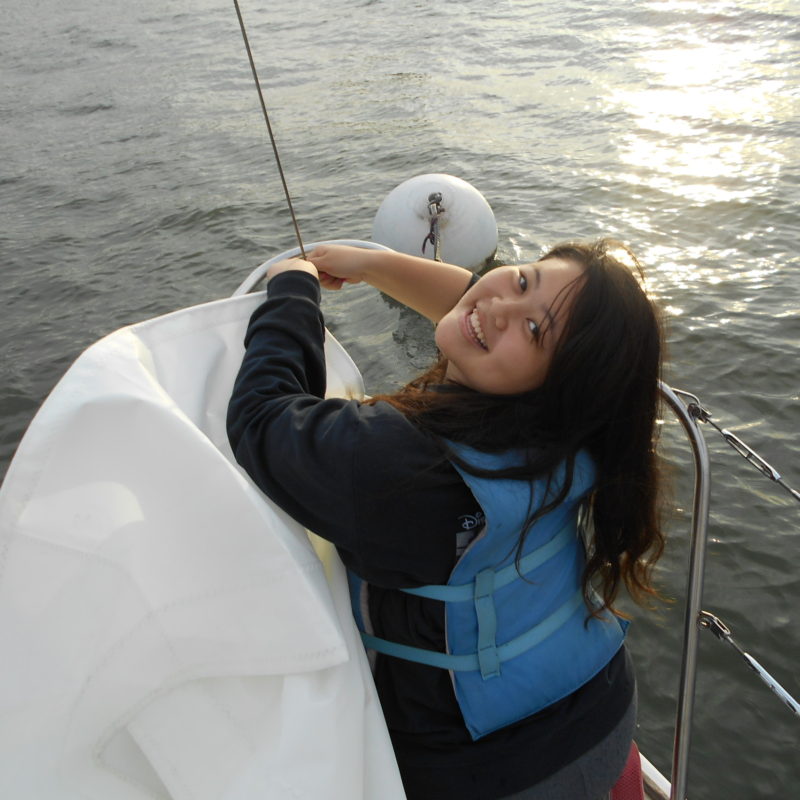 After completing their first year of Sail Academy, students may continue to develop their skills in the second year program, Ocean Literacy. This program focuses on environmental science, and in it, students delve into a deeper understanding of the ecology, oceanography, and meteorology that surrounds them on the water while continuously building their expertise in sailing, boat maintenance, navigation, and leadership. Students may earn elective credit in Science and PE.
Basics
| | |
| --- | --- |
| Prerequisites | Recruit students from 9 partner schools to take part in two-week Orientation in September. |
| Schedule | Meet once per week, Tuesday-Thursday, 4-7pm |
| Trips | Caven Point / Statue of Liberty (End of Fall), Palisades Park (End of Spring) |
| Typical Day | Each lesson incorporates a science topic, and has an on-water sailing component or hands-on project component. On a typical day, students collect Marine Debris, as well as data on the Weather and Water Quality before discussing a science topic, like the fish of the Hudson River, and observing marine life while sailing. |
| Credit | Students can earn a Science and PhysEd credit. |
Program Outcomes
| | |
| --- | --- |
| College and Career Prep | Students gain basic skills necessary to job success and learn about career possibilities |
| Leadership | Students develop communication skills when interacting with peers, adults |
| Academics | Students increase proficiency in science |
| Stewardship | Students are stewards of their waterway |
| Sailing Skills | Students can demonstrate the 2nd year sailing skills and earn the HRCS dinghy checkout |
Program Dates
| | |
| --- | --- |
| Last Week of September - First Week of October | Orientation for New Students |
| Veteran's Day | Fall Trip to Caven Point |
| First Saturday in May | Return to the River Celebration and Winter Project Presentation |
| Third Wednesday in June | Spring Trip to Palisades Park |
| Last Thursday of Regents Week | Graduation Ceremony |
Check out the data students are collecting each week.
Use the tabs at the bottom to see the different types of data and the vertical/horizontal scroll bars to see all the rows/columns.