Established in 2021, The Hollis Salzman and David Barry Memorial Scholarship Fund honors the lasting impact former HRCS Board Member Hollis Salzman and her husband David have on our community. Hollis and David were dedicated to the education of youth in our city, and believed all NYC young people could benefit from sailing. Through this fund, city kids who wouldn't have the opportunity otherwise, will attend City Sail camp and Sail Academy students will continue to grow as sailors and leaders through special programs away from HRCS.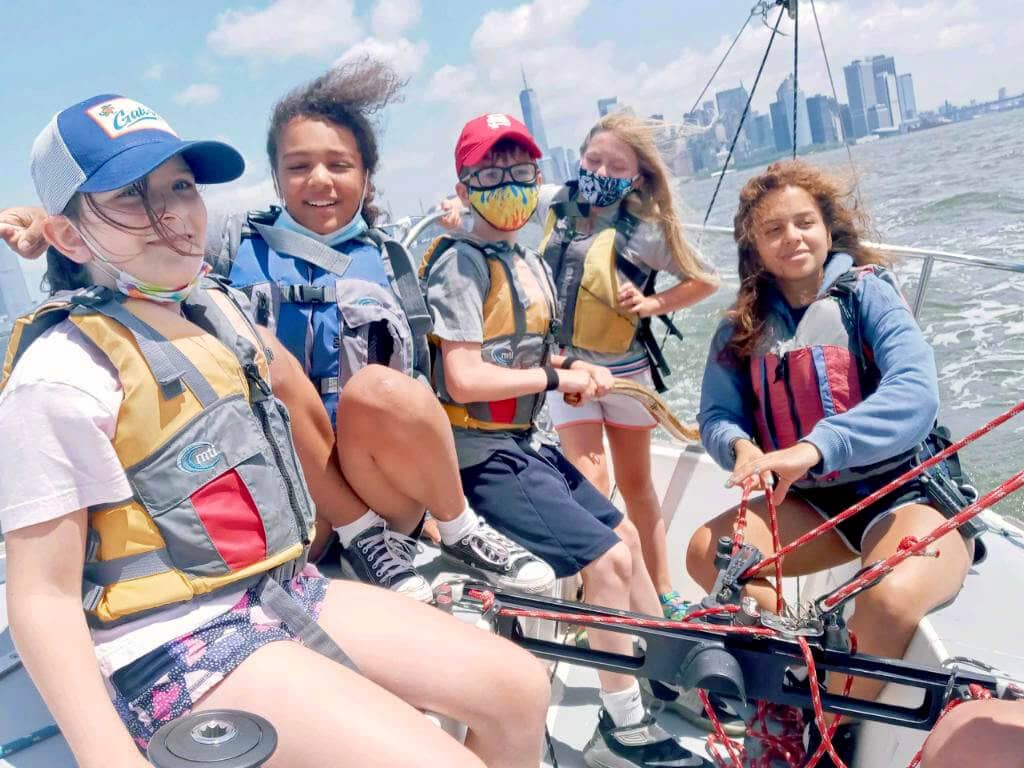 City Sail is HRCS's sailing camp where children escape a hot and hectic city, and enjoy the waters surrounding Manhattan. Students build sailing knowledge and STEM skills, make friends and have fun on the water. Each session includes a full-day sailing trip to the Statue of Liberty or the George Washington Bridge. In addition to our professional sailing instructors, the students in City Sail camp are supported by youth from Sail Academy, our flagship youth development program with public schools.
Your donation to the Hollis Salzman and David Barry Memorial Scholarship fund will help HRCS provide this exciting summer experience to NYC children with demonstrated financial need.
Sail Academy Supplemental Programming
The Hollis Salzman and David Barry Memorial Scholarship Fund helps HRCS provide unique opportunities for Sail Academy students away from the boathouse. Your donation gives students the chance to keep growing their sailing and leadership skills in new environments by attending programs such as Oakcliff Sailing's two-week racing intensive.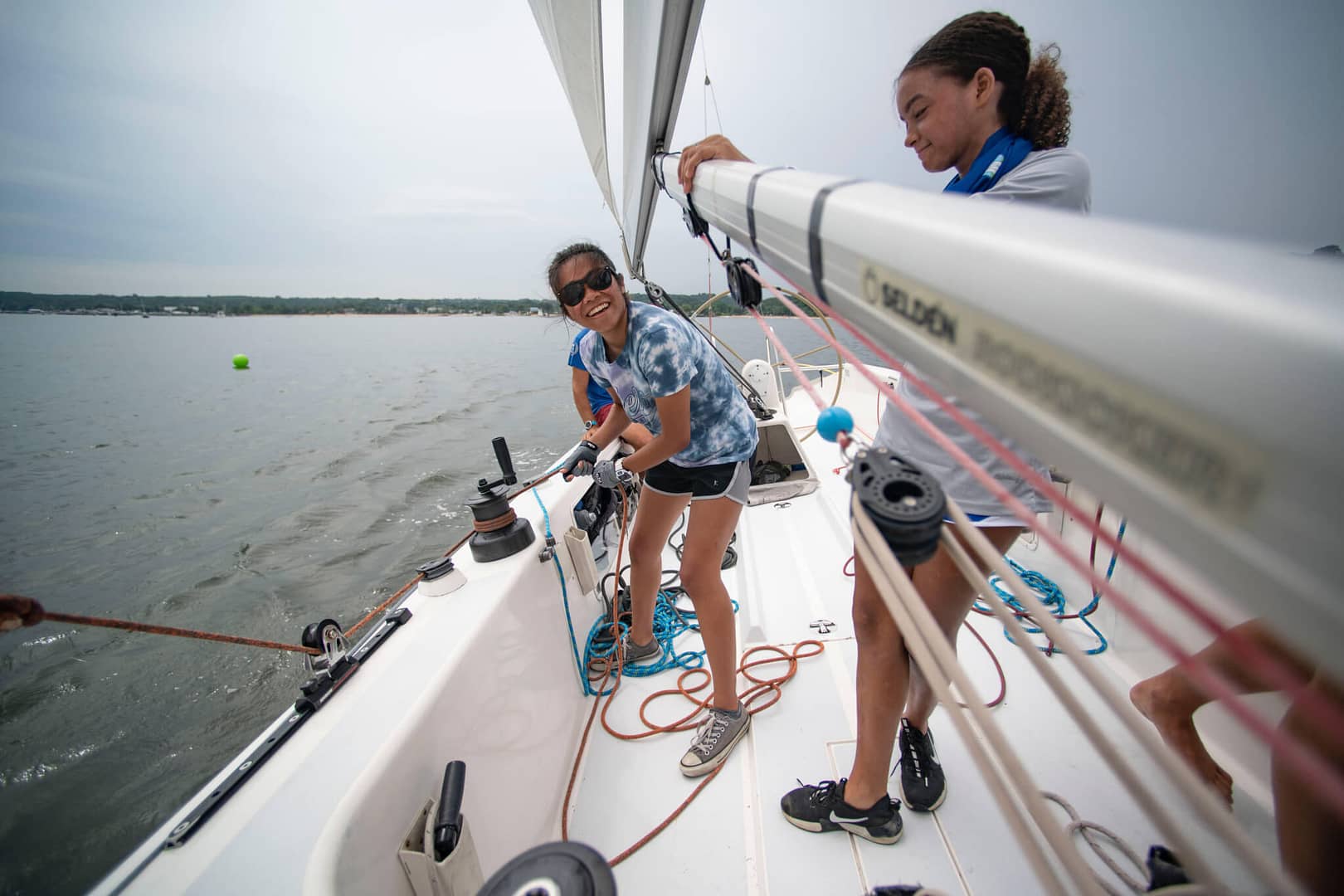 Hollis Salzman and David Barry
Hollis Salzman served as a dedicated member of the Hudson River Community Sailing Board of Directors from 2014-2020. As Vice Chair for several years, Hollis helped steward the organization's growth.
Hollis strongly believed in the HRCS mission and though she wasn't a sailor, her husband David Barry, was. Their daughter Willa attended City Sail camp.
As New York Office Managing Partner at Robins Kaplan, Hollis was one of the leading anti-trust attorneys in the country and a champion of gender equality and diversity in the profession.
HRCS is grateful to Baretz+Brunelle for pledging 10 years of funding to support City Sail scholarships and outside programming for Sail Academy students.
"Thank you for granting [my son] a scholarship! While he is quite introverted and may not have outwardly shown it, he really enjoyed the week. He learned a lot, made some friends, and is looking forward to continuing his sailing education."
- City Sail Parent
"I'm very grateful for the structure & variety of the City Sail Camp. My son was able to fully engage & enjoy every second of it! It felt amazing to connect with nature while he was learning so many new skills."
- City Sail Parent
Apply for a Hollis Salzman and David Barry Memorial Scholarship
* Applications are closed for the 2023 City Sail Scholarship program. Thank you for your interest. *
Hudson River Community Sailing strives to serve a diverse student population. Families with documented financial need can apply for a City Sail scholarship through the Hollis Salzman and David Barry Memorial Scholarship by clicking below.