Interested in building a custom course for your child or group? HRCS will work with you to design a program that meets your needs. Courses are available for all skill-levels. No prior sailing experience required. To start planning, please fill out the form below.
STEM (Science, Technology, Engineering, Math)
Using applied science and math, students enhance their STEM skills through sailing. Most lessons include land-based instruction and an on-water component that gets kids on the Hudson River. In this course students may:
Build an anemometer and measure wind speed
Learn to navigate the river using charts
Measure water quality in the Hudson
Monitor oyster growth
Catch critters and observe them
Learn how to "read" the clouds and predict the weather
Design and build a simple boat and test its buoyancy, stability, and speed.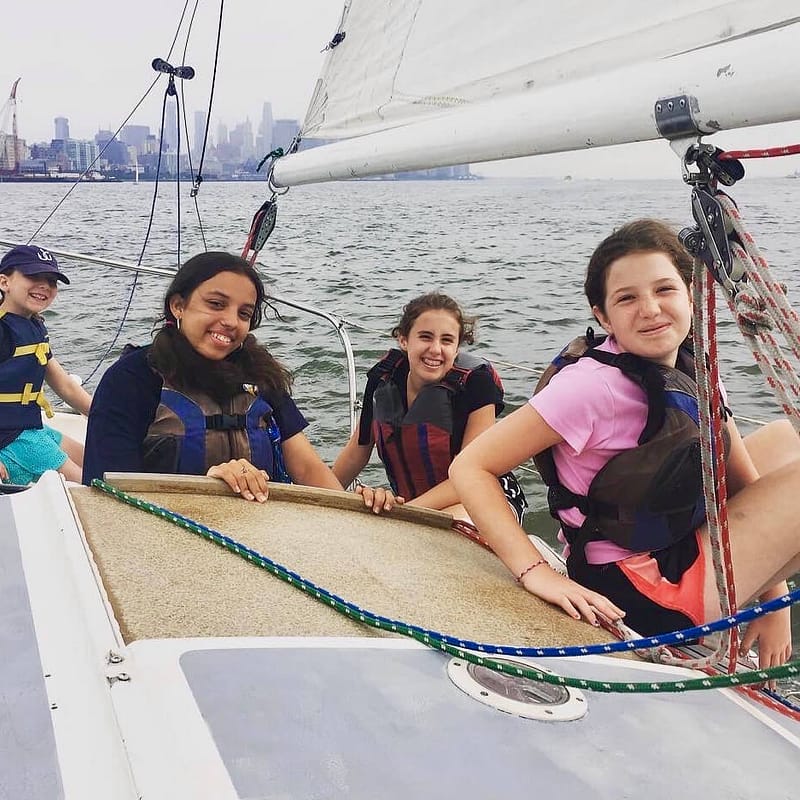 In this introduction to sailing, students learn the basics of operating a 24-foot keelboat as part of a team with an instructor on board. Starting with safety, students develop the ability to steer the boat, control the sails, rig the boat, and tie basic knots.
Students will navigate the Hudson River as part of a 5-student crew on a 24-foot sailboat led by a certified sailing instructor. While on the water, students will rotate through 5 different roles and a variety of maneuvers/activities. The day will culminate with a game or race to challenge their ability to communicate and work as a team.
2-hour program
$450
per boat
3-hour program
$550
per boat
4-hour program
$775
per boat
Start a Youth Racing Team or Club
Looking for competition?
Check out the HRCS weekly Youth Racing League. Teams and individuals are welcome to join.
Looking for fun and skill-building?
Start a club that incorporates learning to sail, developing leadership, and STEM.
Cancellation & Rescheduling Policy