Come be a member of a fantastic sailing community in the greatest city in the world. Our membership is a diverse, inclusive community of people brought together by a love of sailing and the waterfront. We aim to foster a culture of education and development.
Many members volunteer, get involved in our events, and become mentors for students in our Youth Development Programs.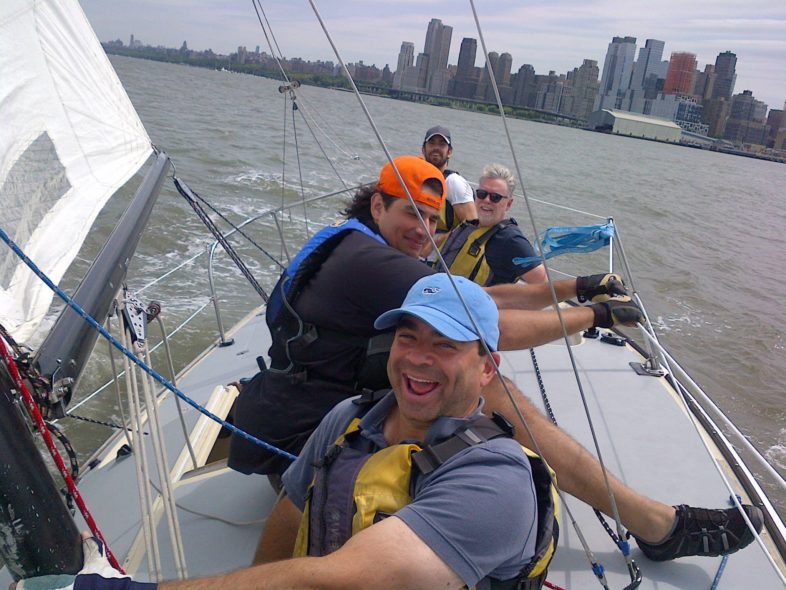 Fun, Inclusive, Social and Skill-building
HRCS is a sailing center for everyone
The membership is fun and inclusive
There are no skill requirements
Unlimited sailing
Workshops, get-togethers, picnics, volunteering, all offer social and skill-building opportunities.
Membership supports our youth programs
Membership dues help us maintain our fleet and contribute to other fixed costs which allows us to use the dollars we fundraise to go directly to our youth program Sail Academy, teaching teens leadership, math, and science through sailing.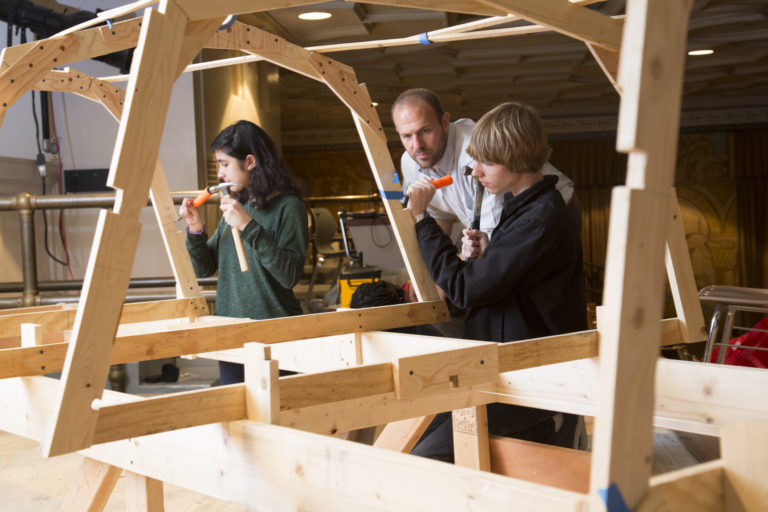 No prerequisites, but must pass the HRCS written and practical exams. Can book a boat out to go sailing whenever they want.
No experience required. Just log onto the site and sign onto a boat. All the same privileges as a Full Crew, except each time you sail or bring a guest there is a fee.
No experience required. Just log onto the site and sign onto a boat. All sails are free for you.
Young Adult/Senior Discounts - For those 25 and under or over 64 years old.
Family Membership - For an additional $200 fee, bring a family member with you on unlimited sails.
Fee Schedule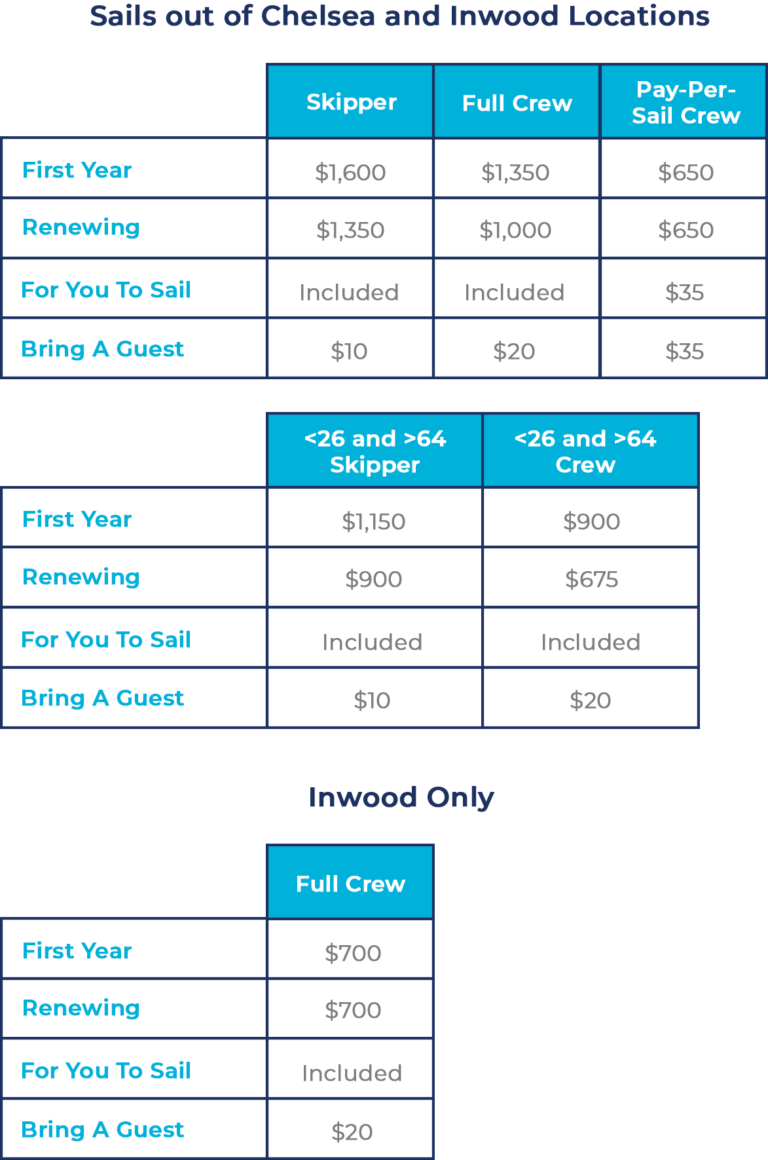 Frequently Asked Questions