Chelsea is HRCS's headquarters, with a second location at Dyckman Marina in Inwood. HRCS occupies the award-winning Pier 66 Boathouse at 26th street, inside Hudson River Park. Chelsea offers a full array of Community Sailing opportunities.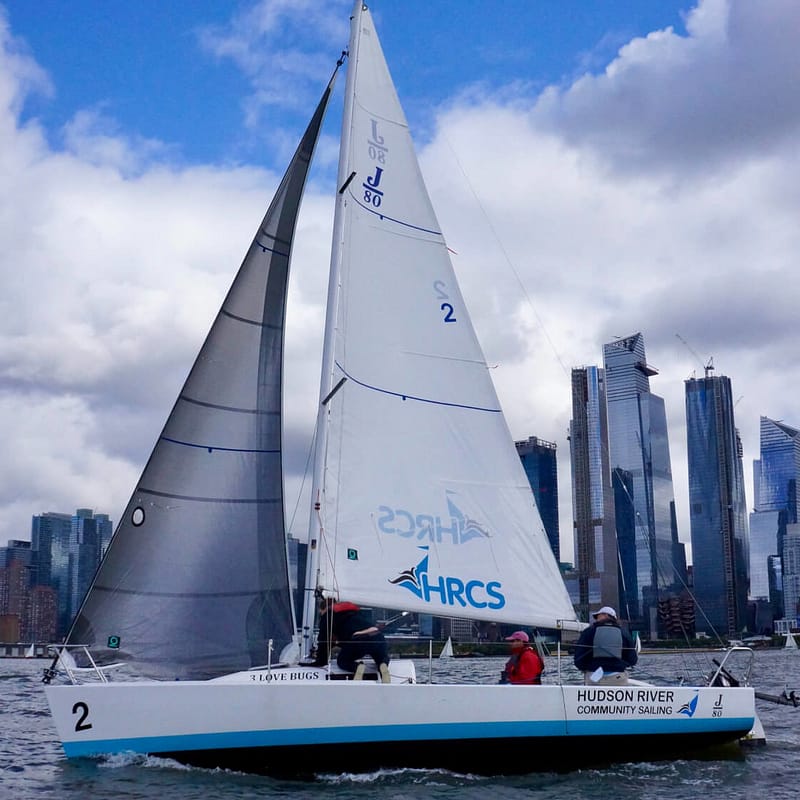 This Midtown location allows easy excursions to the Harbor, or north toward the George Washington Bridge. With great views of the entire west side of Manhattan, Chelsea provides a unique and exciting sailing location. The adjacent Frying Pan bar and restaurant has a fun and festive atmosphere.
Our boathouse includes an indoor classroom and flexible event space.
15 moorings. 10 moorings are located at the Pier 66 boathouse, and 5 additional moorings south of the Frying Pan. J/80s and J/24s are available at Chelsea location.
Support boats for regattas and events.
A great view of the Midtown skyline.
Pier 66 is home to our flagship youth development program Sail Academy, which works with 9 nearby public high schools. Public adult and youth offerings in Chelsea include:
Hands-on lessons
Membership program
Weekly member racing
City Sail Camp
Sailing programs for veterans
Community regattas and events
Corporate Events
Group Outings and youth contracts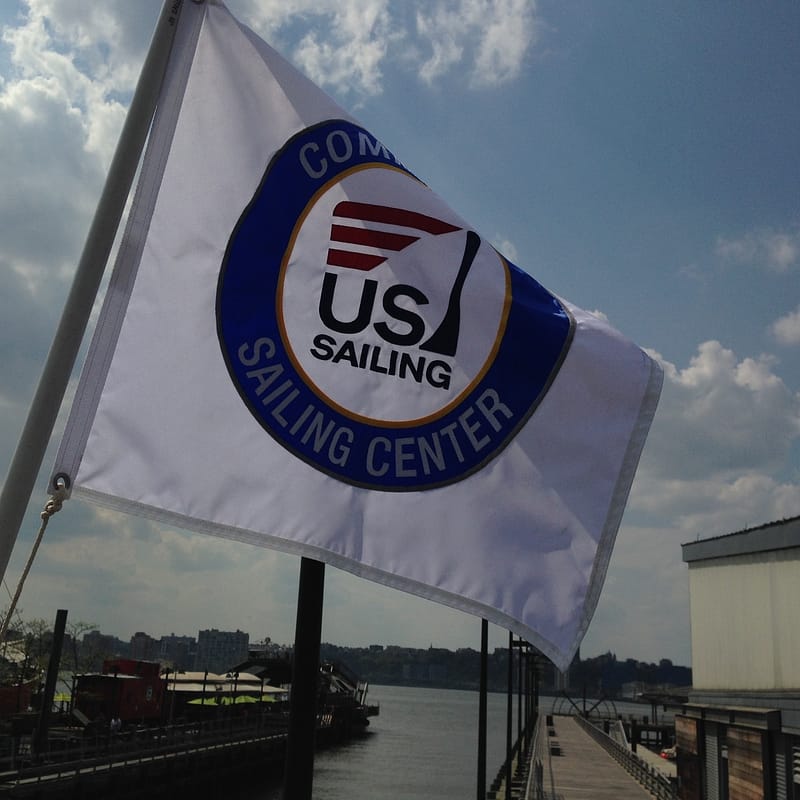 By Subway
Take the 7 to Hudson Yards
Take the C, E or 1 to 23rd St. and either transfer to the M23 bus to Chelsea Piers and walk up to 26th St. or walk from the subway stops
Parking
There is no parking at the boathouse. There is street parking in the area and garages at Chelsea Piers and 25th St and 11th Ave.
BOATHOUSE LOCATION
Hudson River Community Sailing
West 26th Street & 12th Avenue
Pier 66 Boathouse, Hudson River Park
New York, NY 10001
Hours April-Oct
Monday-Sunday: 9:00 AM – Sunset
Hours Nov-March
Monday-Friday: 9:00 AM – 5:00 PM EST
Saturday-Sunday: Closed