Now in its second year, Shelter Island New Horizons is a joint program between Hudson River Community Sailing and Shelter Island Yacht Club.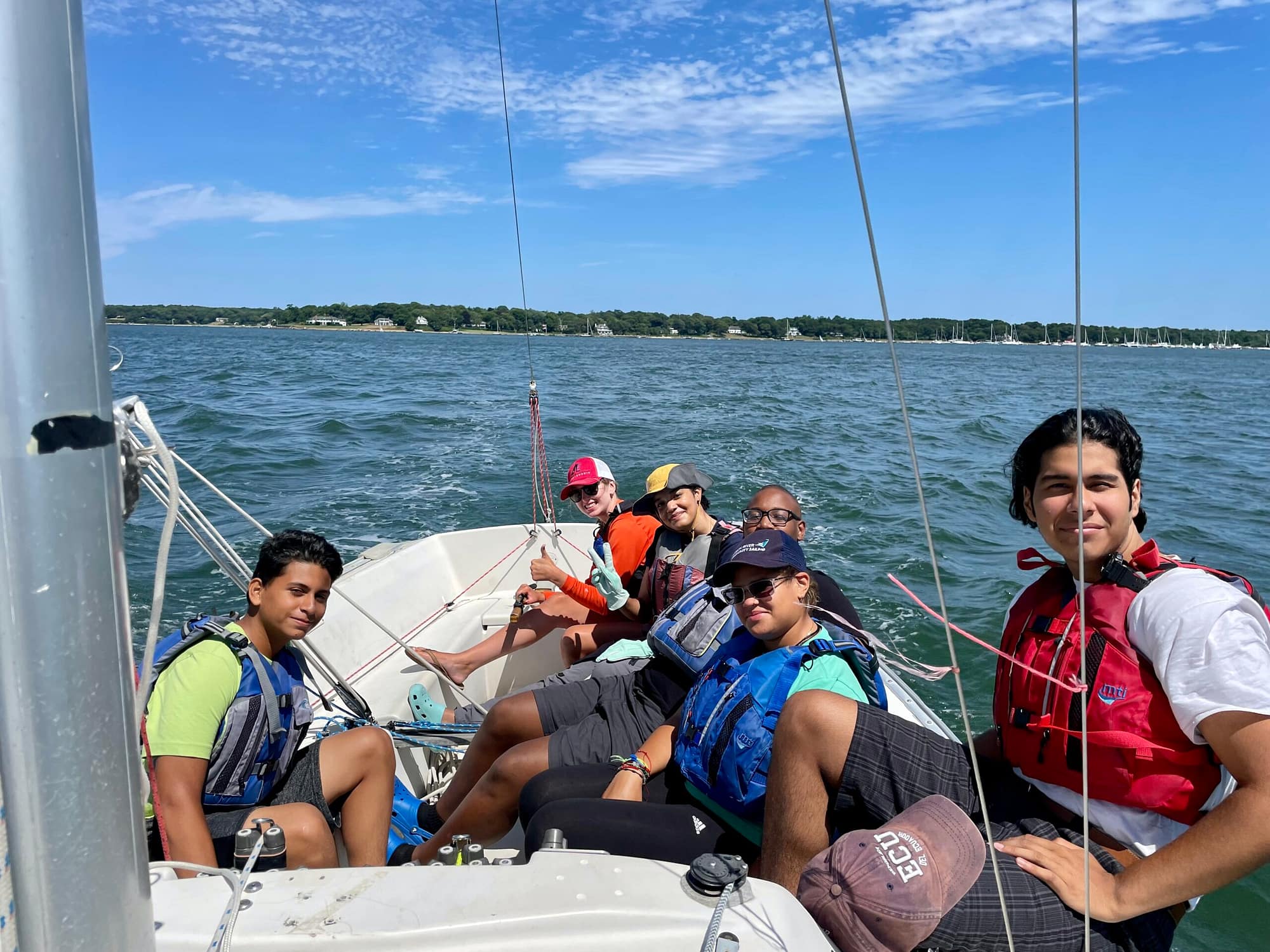 Students from HRCS's flagship youth development program Sail Academy get a break from the city, participate in Shelter Island Yacht Club's Junior Sailing Program, and stay with host families on the unique Island.
The program goal is to give HRCS students the opportunity to enjoy Shelter Island, build sailing skills, and broaden their horizons and networks. Through an exchange, the program also provides Shelter Island youth with the opportunity to sail in NYC with HRCS.
HRCS is a nonprofit organization founded in 2008 with a dual mission: to use sailing as a platform for developing leadership and academic success in New York City public
school students and to provide maritime education and recreation to the city at large. Sail Academy serves 200 students from 14 schools, providing social-emotional learning, STEM enrichment, and college and career access through sailing and boatbuilding.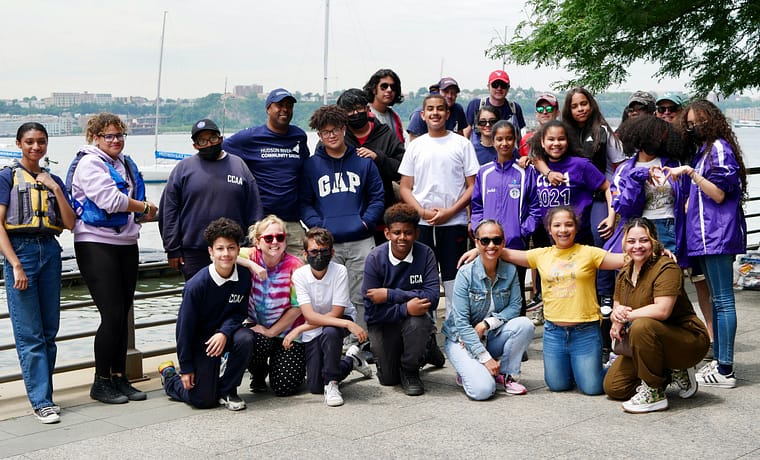 About Shelter Island Yacht Club
Shelter Island Yacht Club, established in 1886, promotes recreational sailing, one design and PHRF racing, powerboating, cruising, and fostering a love of sailing through a very active Junior Sailing Program. The SIYC Junior Sailing Program is designed to teach children and teens the fundamentals of sailing along with the importance of teamwork and ethical competitive behavior, while they enjoy fun on the water and the camaraderie of fellow sailors.
Support the program by donating or spreading the word!