2021 Spring Update
The HRCS Youth Racing program begins practices for the 2021 spring season on April 29th. Keep reading to learn how your team or individual student can join the fun.
What We Do
HRCS trains high-school-aged racing crews and skippers to compete against each other in youth racing series in spring and fall. We teach racing fundamentals, seamanship, leadership and communication skills to stimulate personal development through competition.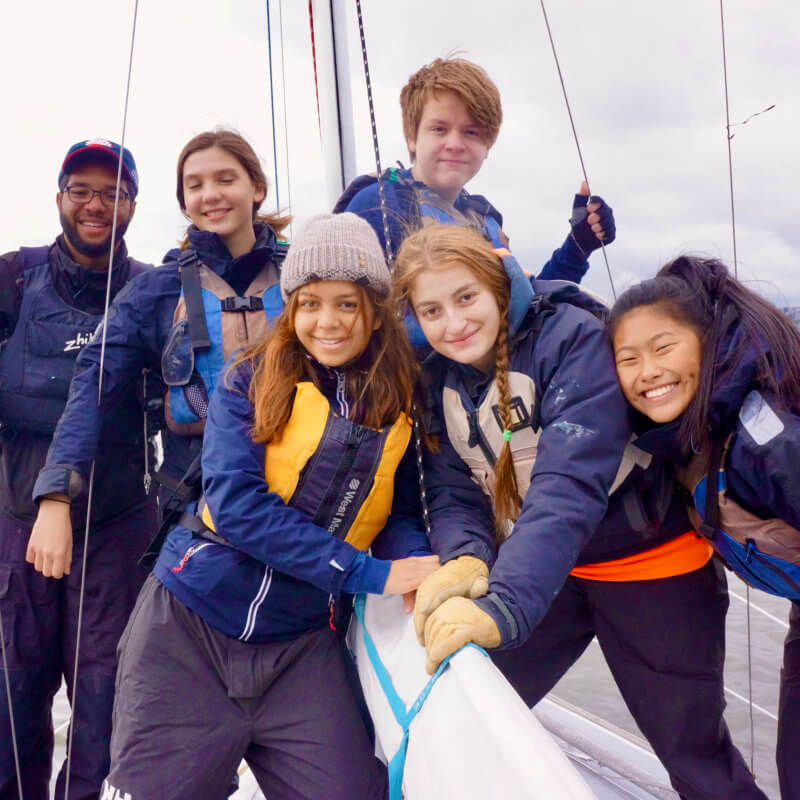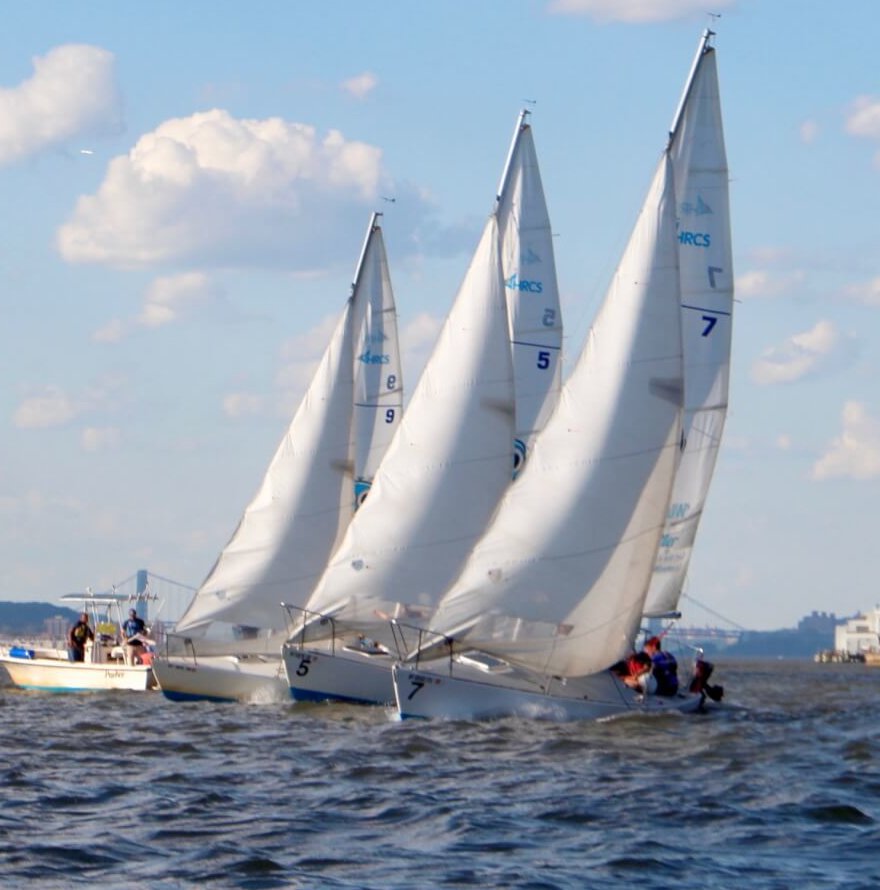 Program Features
Learn the essentials of racing
Weekly practices for 3-6 participants per boat
Compete against other youth teams in spring and fall Regattas
Become proficient in spinnaker use
Learn strategy and tactics then put them into practice out on the water
Schedule
The race class is scheduled during spring and fall seasons according to enrollees' availability. Most teams practice on Fridays from 4:30 to 6:30 pm.
For more information contact Program Director Alexe Taylor at: ataylor@hudsonsailing.org.
Spring 2021 Friday Practice Schedule
Friday Practices will start April 29th and run through June 11th. Our annual DiStefano Spring Regatta will be held on June 13th.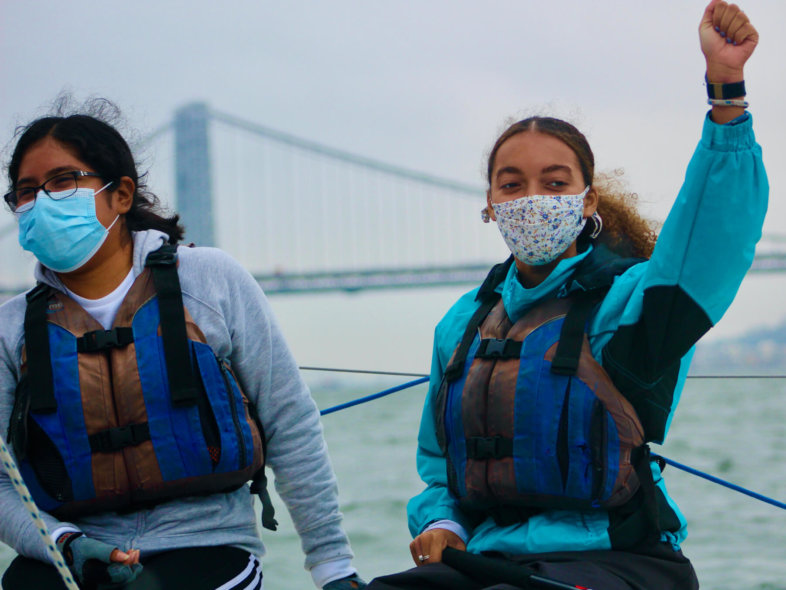 Course Fees
Team fees vary based on number of participants, number of practices, and practice duration.
Individual Students
Not part of an affiliated school, team, or group? No problem! Your student can sign up for our pickup team, which practices with the rest of the teams on Fridays.
The individual course fee for the Spring 2021 Season is $425 per racer.
West End Secondary School 
High School for Math, Science, and Engineering