Sail Academy, HRCS's flagship after school program, teaches 200 New York City public middle and high school students math, science and leadership through sailing and boatbuilding.
With locations in Chelsea and Inwood, students in the afterschool program learn to sail on the Hudson River and build essential teamwork and communication skills in hands-on, small group settings.
College + Career Prep: Prepare students for success in high school, college, and career
Social Emotional Learning + Leadership: Build leadership skills including self-confidence, communication, and teamwork
STEM Identity: Foster a greater interest in STEM subjects and environmental stewardship
Sailing Skills: Develop student confidence and competence operating sailboats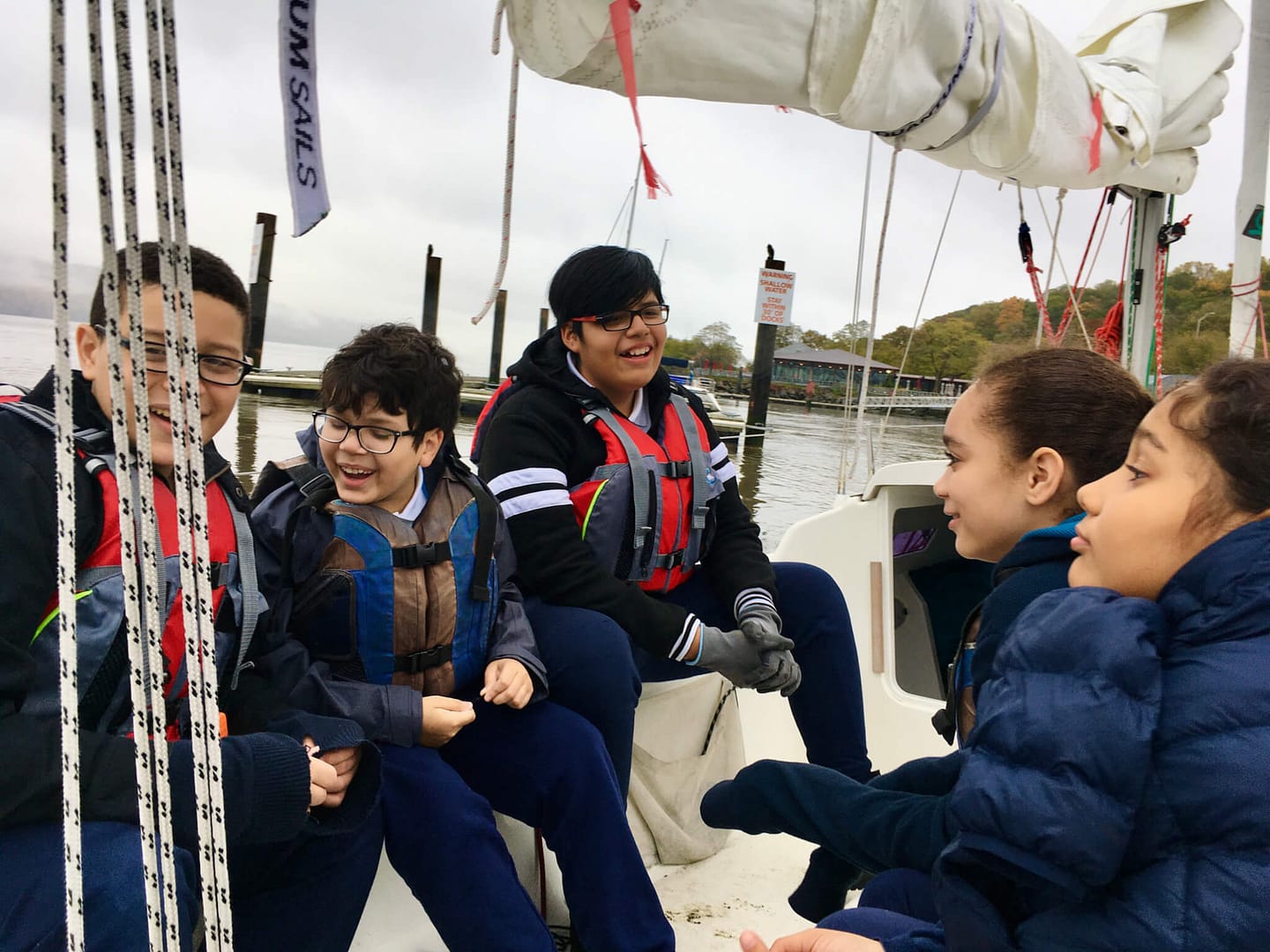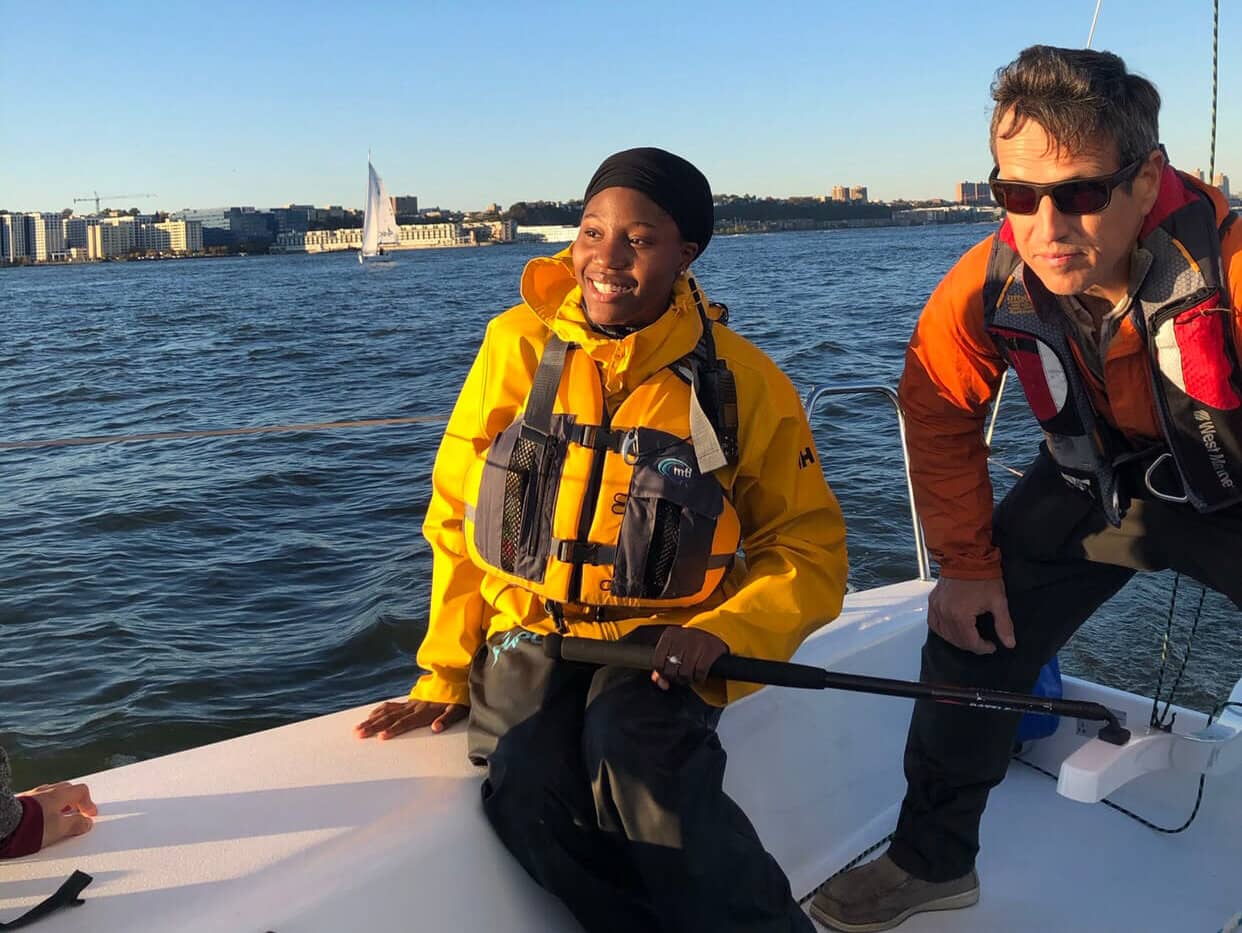 Sail Academy Chelsea works with partner public high schools that draw students from all five boroughs.
Students earn academic credit in physical education, math and science as they learn to sail, navigate, construct small wooden boats, and study the marine environment.
Sail Academy Inwood partners with public middle schools in Harlem, northern Manhattan and the Bronx.
Students receive year-round sailing and STEM programming, and support to foster success as they transition to high school and beyond.
Volunteers are vital to Sail Academy's success. Learn how you can make an impact on and off the water.
Thanks to generous organizations and donors, all students attend Sail Academy free of charge.