In 2021, HRCS piloted an adaptive program to provide sailing education and recreation for youth and adults with disabilities, who are often cut off from outdoor activities due to a lack of infrastructure and training. Drawing upon our years of providing transformative on-water programs, HRCS is shifting this paradigm and providing a safe and empowering experience for participants.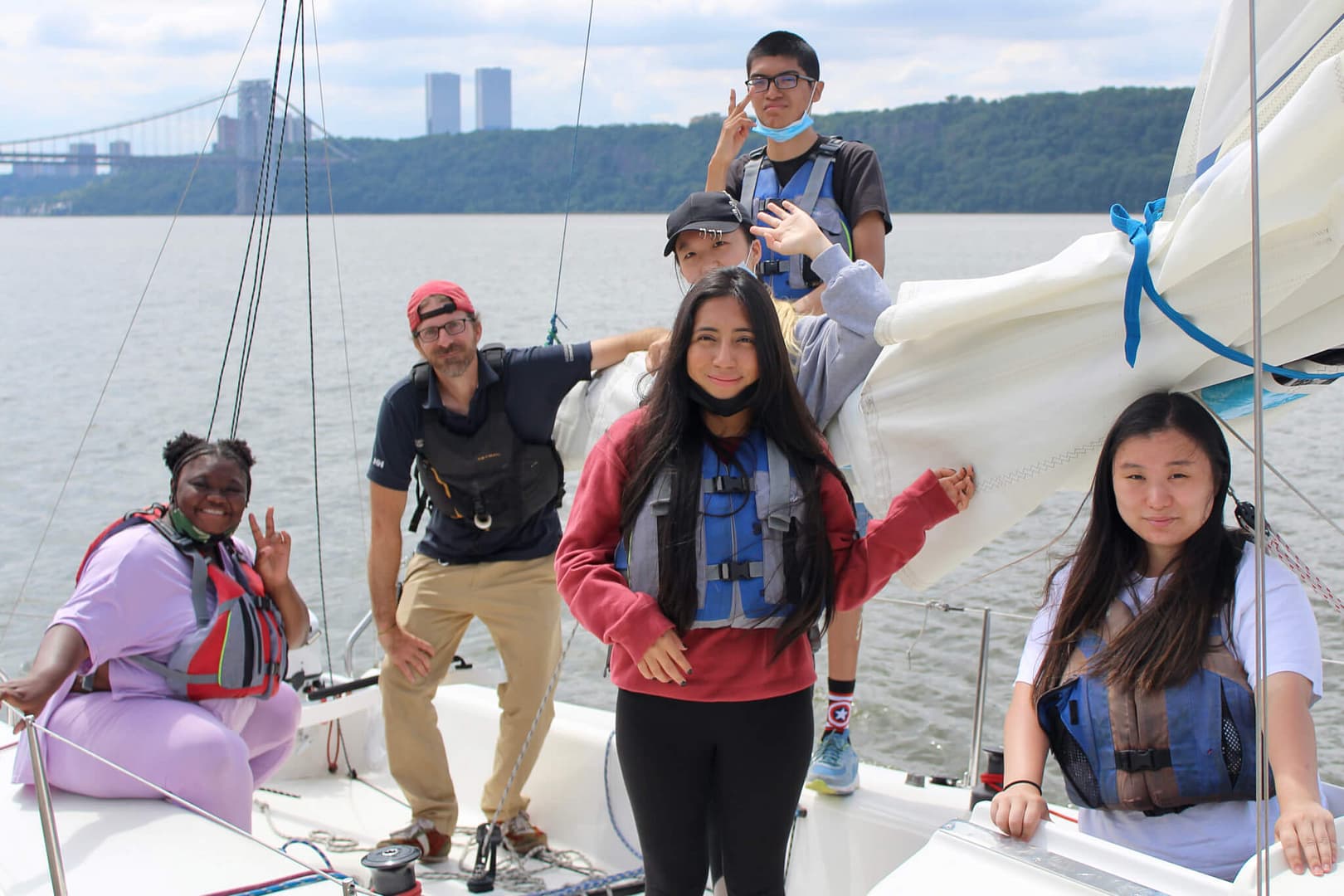 Sailing is a unique activity that builds confidence and creates social interaction. HRCS is working with experts in the fields of sailing, adaptive design, and outdoor recreation to build this program on best practices. By providing specialized equipment, expert instruction, and years of experience, HRCS is making New York City a place where anyone, regardless of physical or developmental limitations, can feel safe, have fun, and be empowered on the water.
HRCS is an award-winning US Sailing Certified center, and has been providing waterfront access to New York city since 2008. We have led an adaptive sailing program for veterans since 2014, delivered in partnership with the Manhattan VA and host the annual Heroes on the Hudson adaptive sports clinic for injured veterans.
"It's really awesome that the boats are adapted. We have seats and the controls are adapted for us. It's just like regular sailing."
Dan, Adaptive Sailing participant
To learn more about Adaptive Sailing, please watch this video.
2023 Adaptive Sailing Partners
HRCS partners directly with organizations already working with populations with a range of disabilities.
AHRC
Challenged Athletes Foundation
Heroes on the Hudson
ImPossible Dream
James J. Peters VA Medical Center
Mt. Sinai Hospital Spinal Cord Center
VISIONS
Warrior Sailing
Women on Wheels NYC
HRCS is working with US Sailing to train staff in adaptive best practices, develop and test additional adaptive equipment, and build a curriculum that adapts lesson plans and strategies to meet a wide range of participant needs.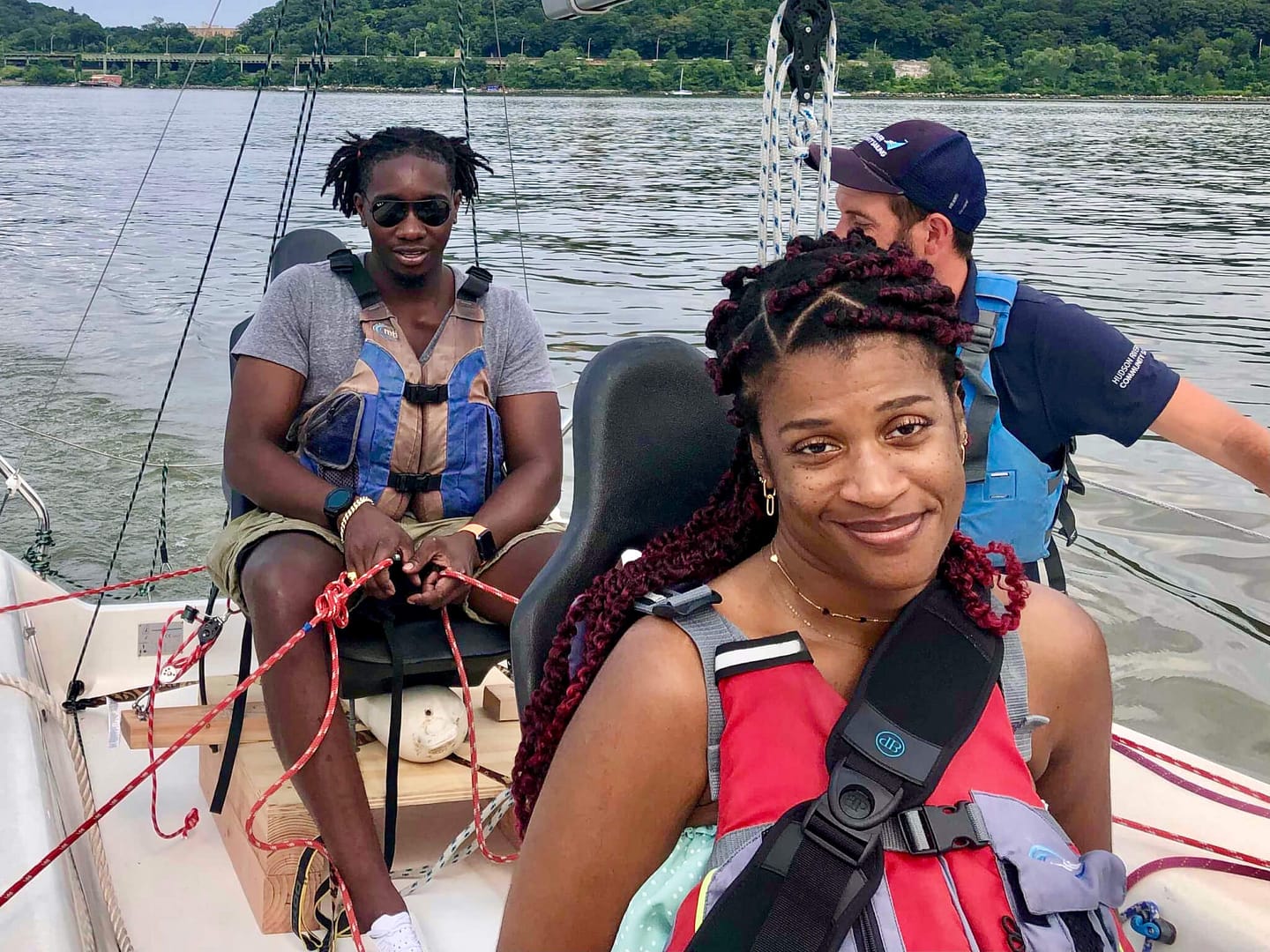 1. Provide access to sailing to participants with disabilities
2. Foster social-emotional well-being by creating a space where participants can feel safe and have fun on the water
3. Build confidence through skill acquisition
4. Provide leadership opportunities to empower participants
Interested in Becoming an Adaptive Sailing Partner?
If you are an organization working with youth or adults with physical or developmental disabilities and you are interested in partnering with HRCS, please contact us at info@hudsonsailing.org.