Why Race with HRCS?
Race on J/24s and J/80s on the Hudson with Manhattan as your backdrop
Attend workshops and fun social events
Boats are spinnaker rigged with all equipment aboard
Become part of the New York City racing community
Take guests racing
RATES
$1,000 Per Series.
The entire season (all 3 series) is $2,550 (15% off).
2 series are $1,700 (10% off).
RACING DATES
Spring series occurs on Tuesdays, starting May 7, followed by Summer series starting July 10.
First signal at 6:30. Boats are available half an hour beforehand.
All listed start times are for first signals so plan on getting to the boathouse with enough time to get out on the course.
9/8 1pm - 5pm Race Clinic (1pm - 1:30 will be an on-shore briefing)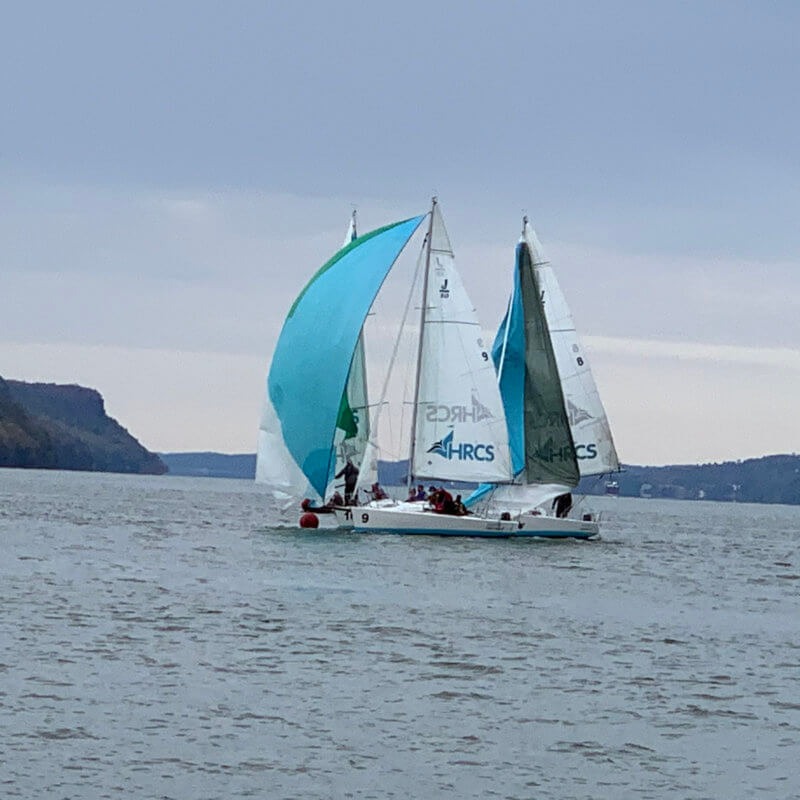 HOW IT WORKS
Race Leader - Captains their team and agrees to take responsibility for the boat, crew, and abiding by HRCS policies.
Must be an HRCS Skipper or crew member. Race Leaders are responsible for finding crew.
Race Leaders bear the responsibility for all occurrences aboard the boat as per a regular HRCS capt member.
Fleet - J/24s and J/80s, rigged with spinnakers. Teams are rotated through boats during series.
Courses - Windward-leeward 1x or 2x, between Pier 76 and 62 on the Hudson River.