Why Race with HRCS?
Race on J/24s and J/80s on the Hudson with Manhattan as your backdrop
Attend workshops and fun social events
Boats are spinnaker rigged with all equipment aboard
Become part of the New York City racing community
Take guests racing
RACING SEASON
J/80 Spring Series occurs on Tuesdays, starting May 11, followed by Summer Series starting June 22.
Note: No racing on May 18 due to Dark 'n' Stormy Fundraiser.
First signal at 6:30. Boats are available half an hour beforehand.
J/80 Tuesday Spring Series
6 boats

4 sessions: May 11, 25, June 1, 8

$800 total per boat
J/80 Tuesday Summer Series
8 boats
8 sessions: June 22, 29, July 13, 20, 27,
August 3, 10, 17, (24 as a make-up day)
$1600 total per boat
∗ $1000 additional damage deposit required for all J/80 race teams
J/24 Thursday Member Clinic & Series
4 sessions pickup racing: June 17, 24, July 1, 8

6 session Summer J/24 team series: 


July 15, 22, 29, August 5, 12, 19 

$800 total per boat
J/24 Tuesday Morning Pickup Racing
Members can sign up on the Hub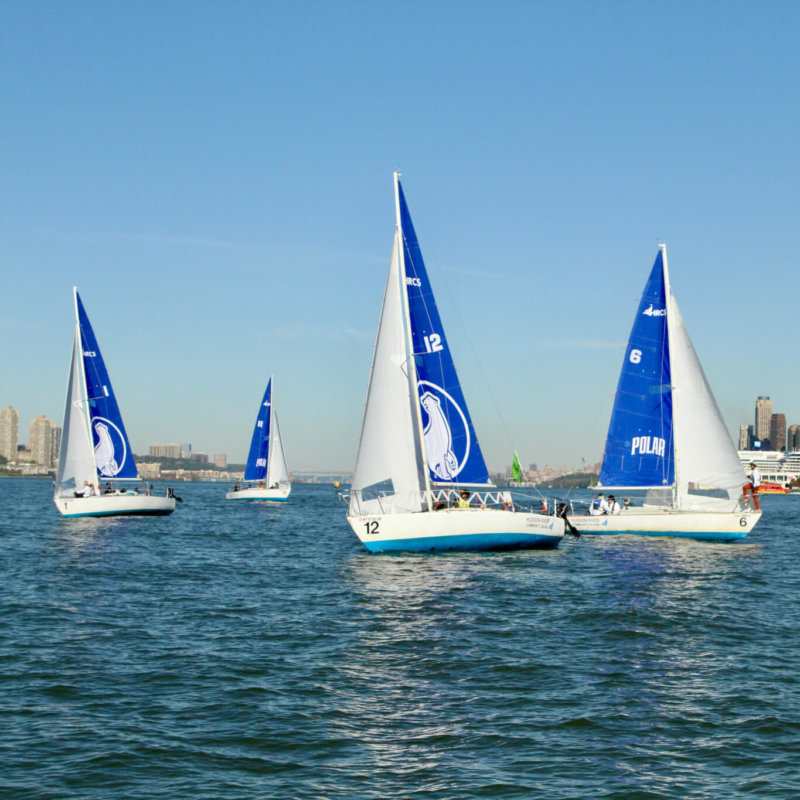 HOW IT WORKS
Race Leader - Captains their team and agrees to take responsibility for the boat, crew, and abiding by HRCS policies.
Must be an HRCS Skipper or crew member. Race Leaders are responsible for finding crew.
Race Leaders bear the responsibility for all occurrences aboard the boat as per a regular HRCS capt member.
Fleet - J/24s and J/80s, rigged with spinnakers. Teams are rotated through boats during series.
Courses - Windward-leeward 1x or 2x, between Pier 76 and 62 on the Hudson River.