Established in 2022, The Mark Horowitz Shipwright Fund honors HRCS Board Member, Skipper and Volunteer Mark Horowitz. This fund provides materials for Sail Academy students to build wooden boats to develop math, science and teamwork skills.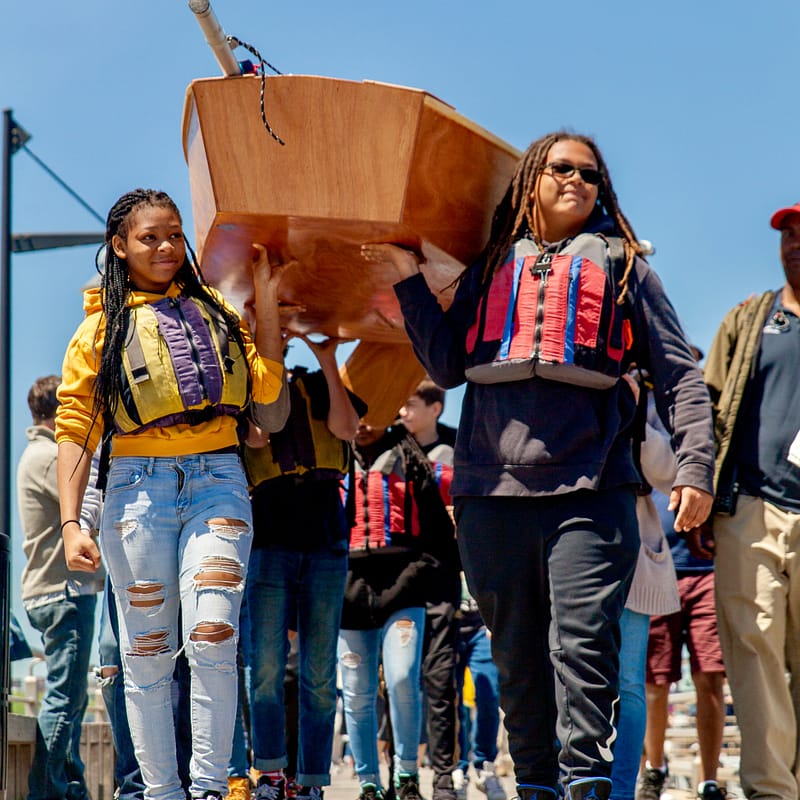 Optimist Sailboat Building
Working together through the winter and spring, first-year Sail Academy students in Chelsea and middle schoolers in Inwood learn the basics of woodworking and engineering by building wooden Optimist sailboats.
Students transform sheets of wood into the seaworthy boats that they will launch into the Hudson during the annual Return to the River community celebration.
Your donation to the Mark Horowitz Shipwright Fund will help HRCS provide this unique and rewarding experience to students in our 14 New York City partner public middle and high schools.
First Mates Building Track
The Mark Horowitz Shipwright Fund helps HRCS provide advanced boatbuilding opportunities for third and fourth year students in Sail Academy's Building Track. Your donation gives students the chance to keep growing their boatbuilding and woodworking skills as they construct canoes and design paddles. Students launch their finished projects as part of HRCS's annual Return to the River community celebration.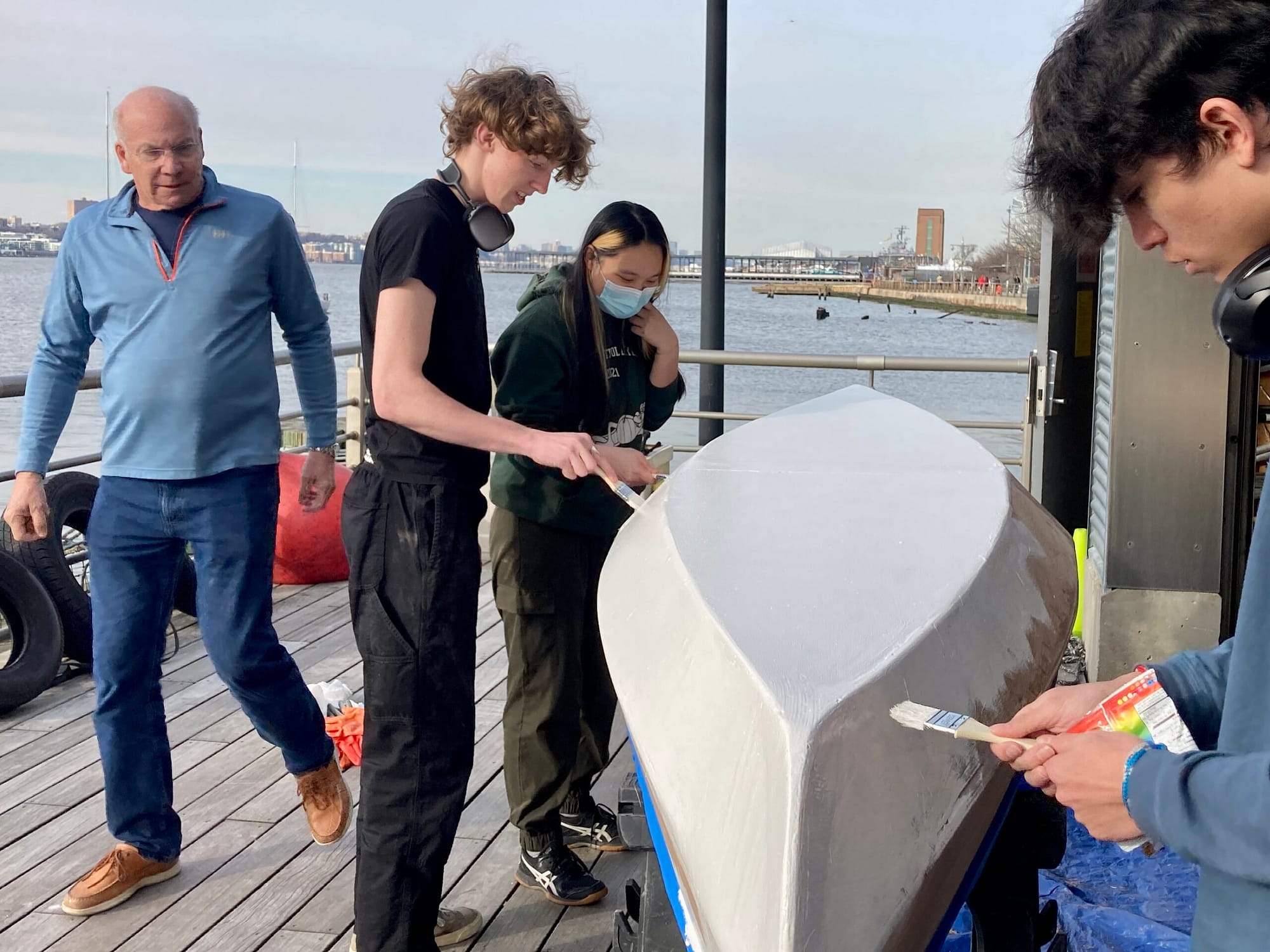 Mark has served on the HRCS Board since 2018 and is an active Skipper member and volunteer, leading Tuesday morning racing and Chairing the Sailing for Scholars event committee.
A favorite of his, Mark recognizes the boatbuilding program as an integral part of Sail Academy, incorporating STEM subjects while fostering teamwork and teaching the lifelong skills of basic woodworking.
"I am so honored to be recognized in association with this fund dedicated to supporting our boat building program. When we return to the river in the spring, the look of amazement and pride on the faces of our students when they actually sail in an Opti sailboat they built, is priceless."