Help support HRCS's programs and mission during the COVID-19 pandemic. 
Use Code "sailing2020" to receive a 15% discount on any gift card purchase.
Thank you for your support! We're looking forward to getting you out on the water when restrictions lift.
At HRCS, we believe everyone should have access to sailing. We offer lessons to the public, ranging from short, introductory sails to weekend-long certification courses. Come sail with us, see the city from the water, and learn a fun new activity.
Proceeds from our sailing lessons help underwrite our youth development programs for public high school students. If you have questions or want to customize a private lesson, call us at 212-924-1920
Give the gift of sailing
To purchase a gift certificate, you can click the link below, or give us a call at (212) 924-1920.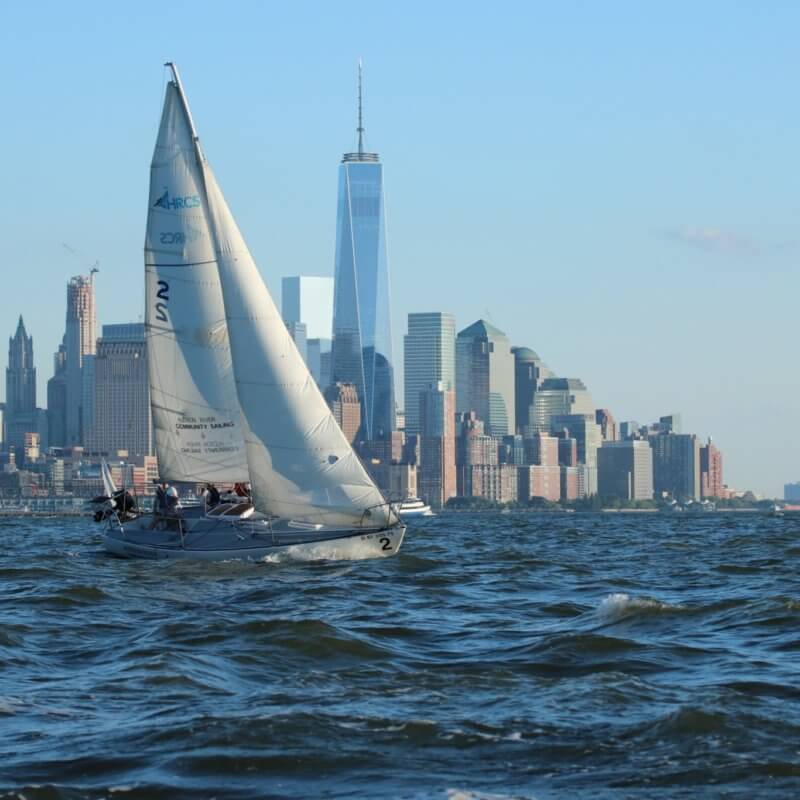 Basic Keelboat Course
18 hours $445 (Full weekend course) + $50 Certification Fee
This course provides the student with a foundation of skills and follows a curriculum set by US Sailing, the national governing body of sailing. Students learn how to rig and derig a boat, sail at different angles to the wind, tie various knots, and predict weather patterns. Skills taught on the water are reinforced in the classroom.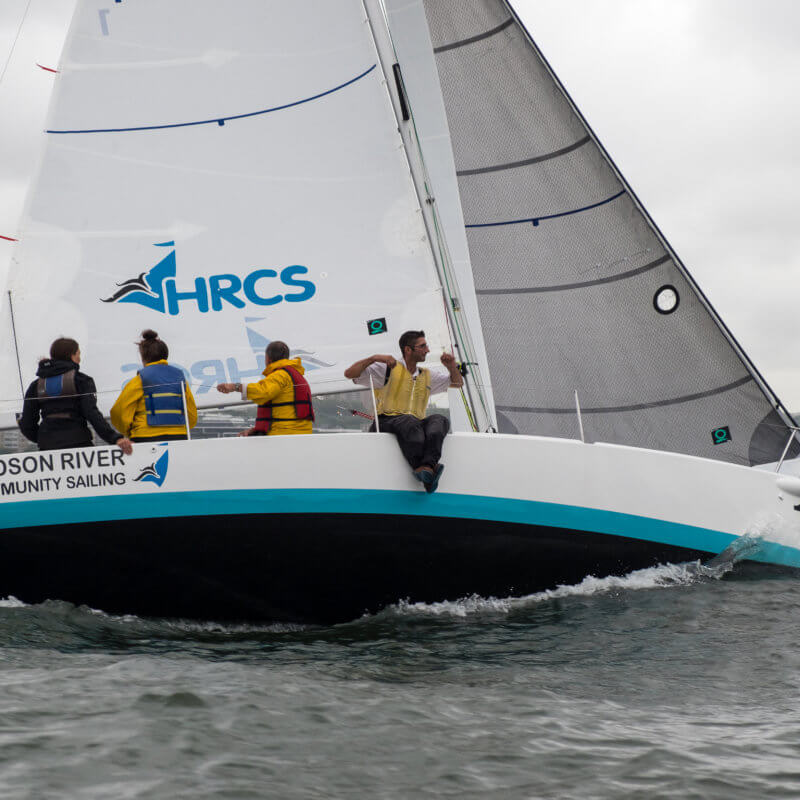 Advanced Keelboat
16 hours $500 (Full weekend course)
Designed for sailors with keelboat experience who are looking to take the next step into performance sailing. Ideal for sailors who want to try our new fleet of J/80 boats. Graduates will have successfully demonstrated the ability to skipper and crew a keelboat in moderate wind/sea conditions, and demonstrate their understanding of performance sailing techniques.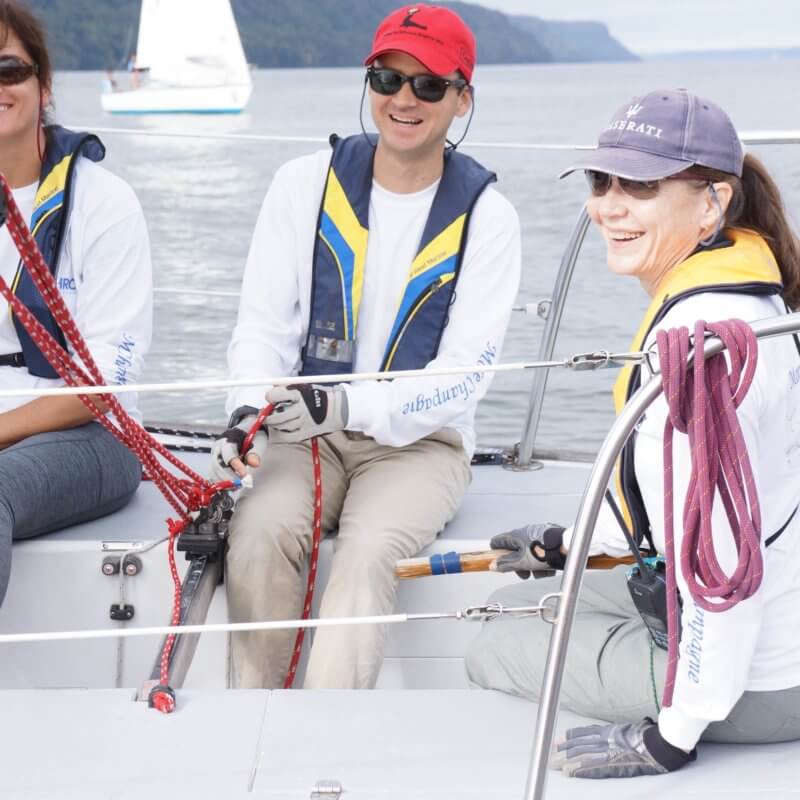 Intro
Chelsea: 3 hours $95
Inwood: 2 hours $75
Perfect for those new to the sport. Learn how to steer, control the sails, and practice basic maneuvers in our most popular course. After a brief lesson on land, students will get hands experience on the water with a US Sailing certified instructor.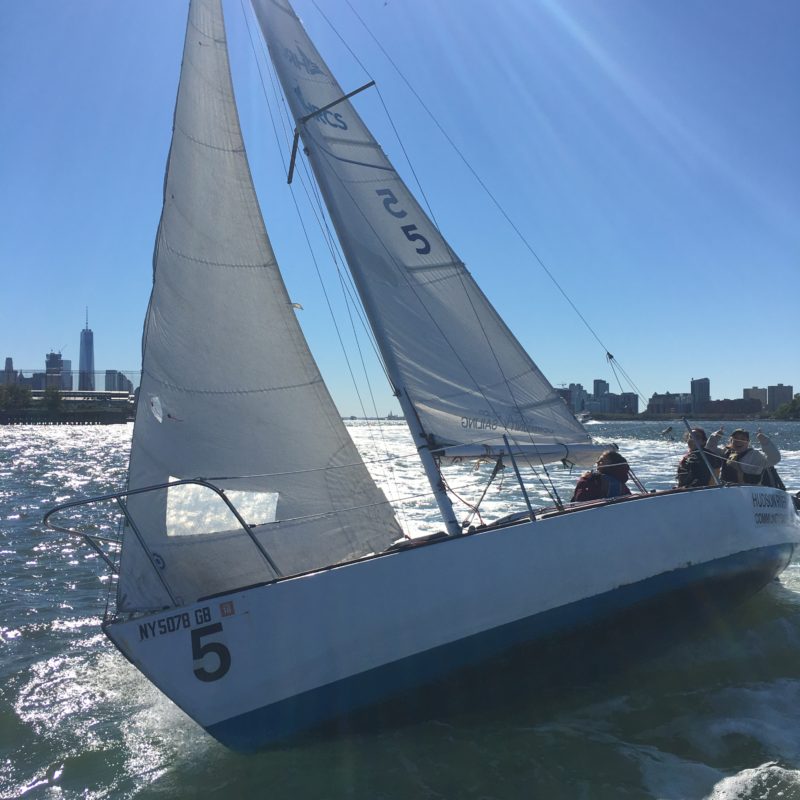 Open
Chelsea and Inwood: 3 hours $95
Ideal for those with basic sailing skills. Come with a goal you want to achieve, and we will help you achieve it. Open lessons are a budget friendly way to get individualized instruction.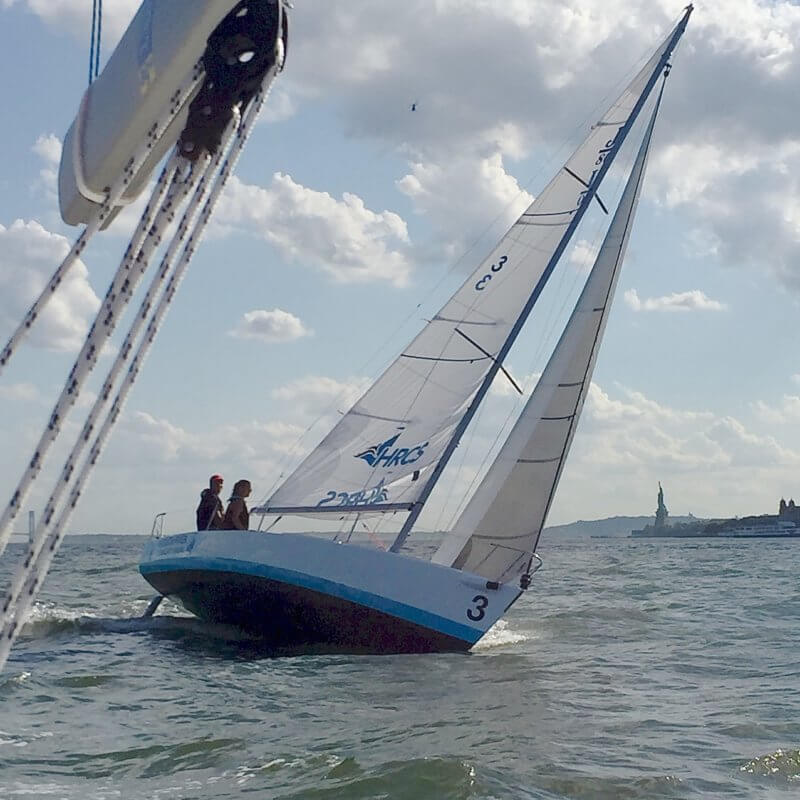 Intermediate
Chelsea only: 3 hours $130
Looking to take your skills to the next level? This class, held on our brand new fleet of J/80 sailboats, is the ideal next step for sailors who have taken our Intro or Basic Keelboat courses, or who are looking to build on prior experience.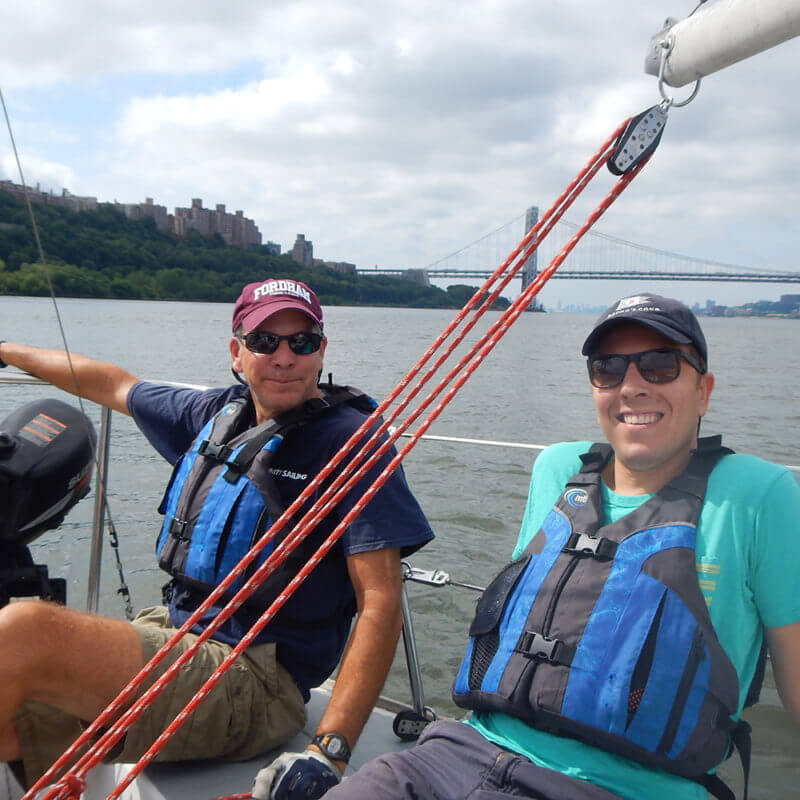 Private Lessons
Individual rate $90/hr.
Group Rate (2-5 People): $350 for 2 hrs. ($100/additional hour)
With our Private lessons you are guaranteed an instructor and a boat all to yourself. Our most individualized lessons are perfect for people brand new to sailing, but also for those who have experience to build upon. Our staff will work with you to reach your goals.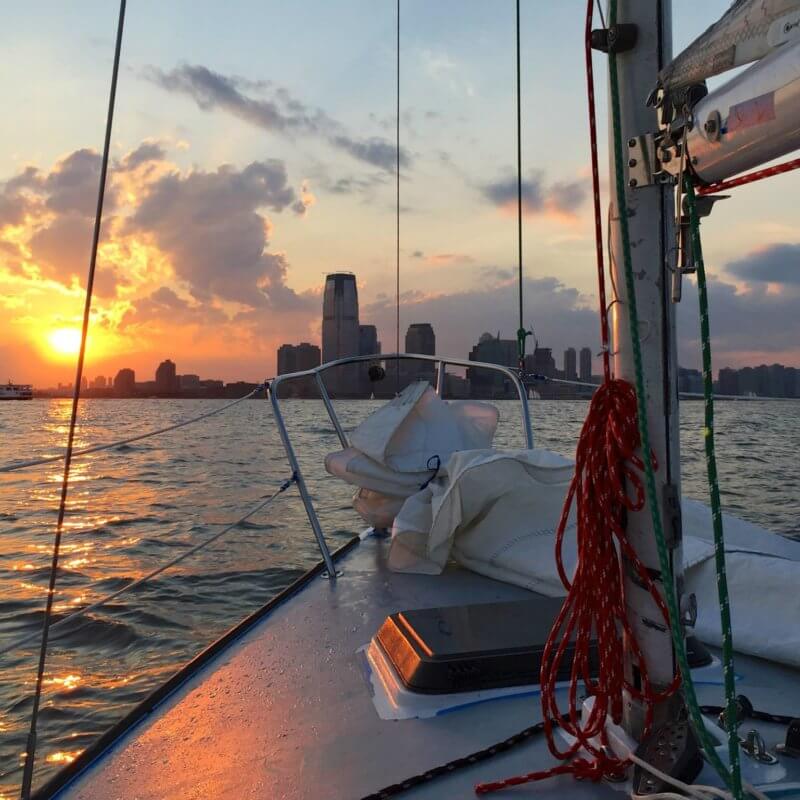 Sunset Sail
Chelsea: 3 hours $95
Inwood: 2 hours $75
Take to the water as the air cools, the water darkens to a deep blue, and the city skyline begins to glow in the last light of the day. Few things are better than skimming along the smooth water on a graceful and quiet sailboat at sunset. Learn to sail, brush up on your skills, or just sit back and enjoy the view.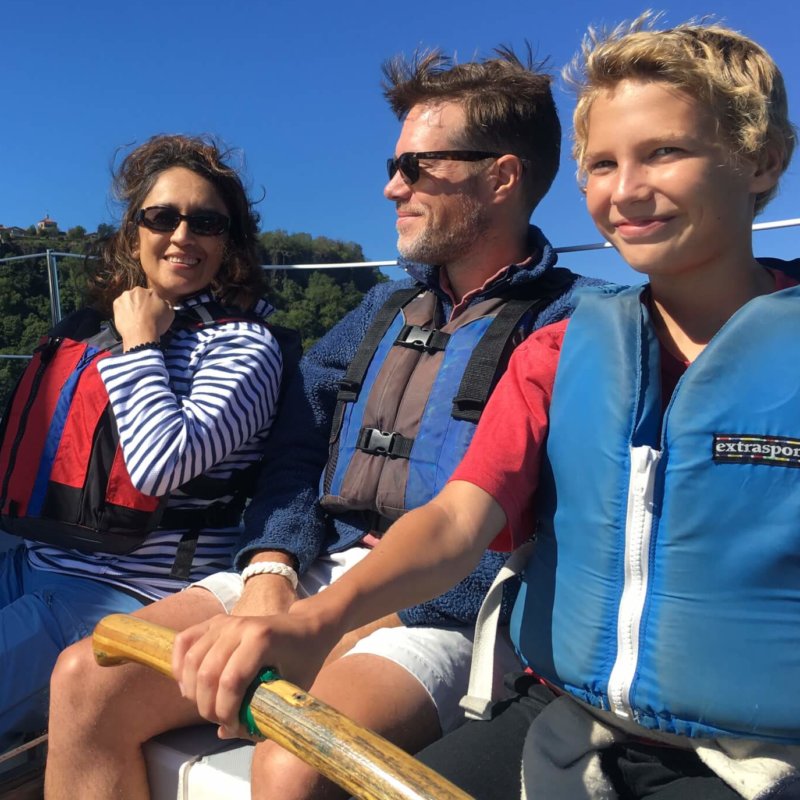 Family Sail
Chelsea and Inwood: $200/ 2 hours
Enjoy fresh air and a relaxing afternoon with your family. This sail is designed for a group of up to 5 people. Get outdoors and learn new skills together.
Cancellation & Rescheduling Policy