Sailing for Scholars Gala
Honoring Vanessa Galvez, P.E., ENV SP
Resident Engineer, Jacobs
The Model Room at The New York Yacht Club
Sailing for Scholars is Hudson River Community Sailing's annual fundraising gala to support STEM and leadership development for NYC public school students and provide maritime access to New Yorkers of all abilities. This year's event will be held at the New York Yacht Club and includes a silent auction, special guests, and other surprises. The fun continues on Saturday and Sunday as teams race in a two-day regatta. Your support will help HRCS strengthen its foundation and build for the future.
Join us for a great weekend supporting a great cause!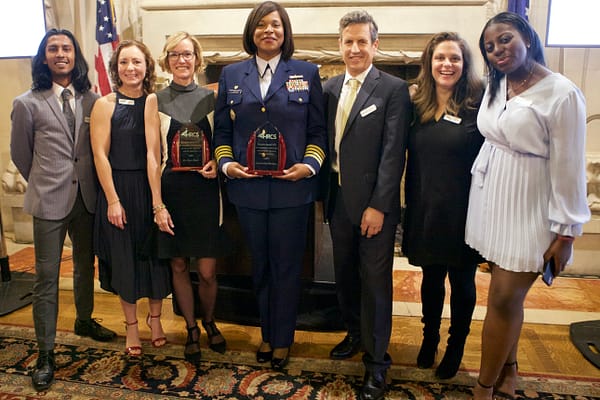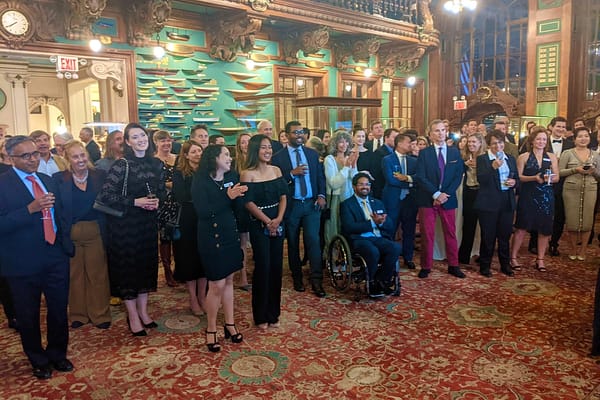 Vanessa Galvez, P.E., ENV SP
Vanessa Galvez is a civil engineer working for Jacobs. She works in construction management on New York City infrastructure projects. Her previous projects include construction of rain gardens throughout the city and the construction of Starlight Park in The Bronx, which features two new bridges and the Bronx River shoreline restoration. Currently she is working on the construction of floodwalls on the Coastal Resiliency projects.
Vanessa was born and raised in Queens, NY. She graduated from Thomas A. Edison Vocational and Technical High School and attended NYU Tandon School of Engineering where she received her undergraduate degree in Civil Engineering.
She is the daughter of immigrant parents from El Salvador and is a first generation college graduate. Her hobbies include hiking, backpacking and kayaking. Vanessa's love of nature contributes to her passion for working on projects which fight climate change.
Sailing for Scholars Regatta
With racing all weekend long, teams compete both on the water and to raise the most money in support of Hudson River Community Sailing's innovative youth development and maritime access programs. Winners are announced at a post-event reception at The Hudson. Donate below to support your favorite team or racer! Not sure which team to support? HRCS's youth racing team, the Sea Dragons, is looking strong this year!
Interested in fielding a team? Teams sign up to raise $5,000 (J/24) or $10,000 (J/80), get professional coaching, and compete in the two-day regatta. Contact Maeve Gately at mgately@hudsonsailing.org for more information.
14th Annual Sailing for Scholars Committee
Thomas Bourveau, Co-chair
Geraldine Abdoo
Quemuel Arroyo
Stacy Blain
Jen Buice
Suzanne Elsanadi
Olivia Gassner
Seena Hassouna
Meegan Hollywood
Courtney Hugo
Jeff Ignaszak
Stuart Israel
Matt Killen
Alice Lurain
Randy Medrano
Kona Moori
Samantha Paradise
Alyce Russo & Steve Schall
Maggie Ryder
Summer Snyder
Jeph Tausig-Edwards & Alex Valcic