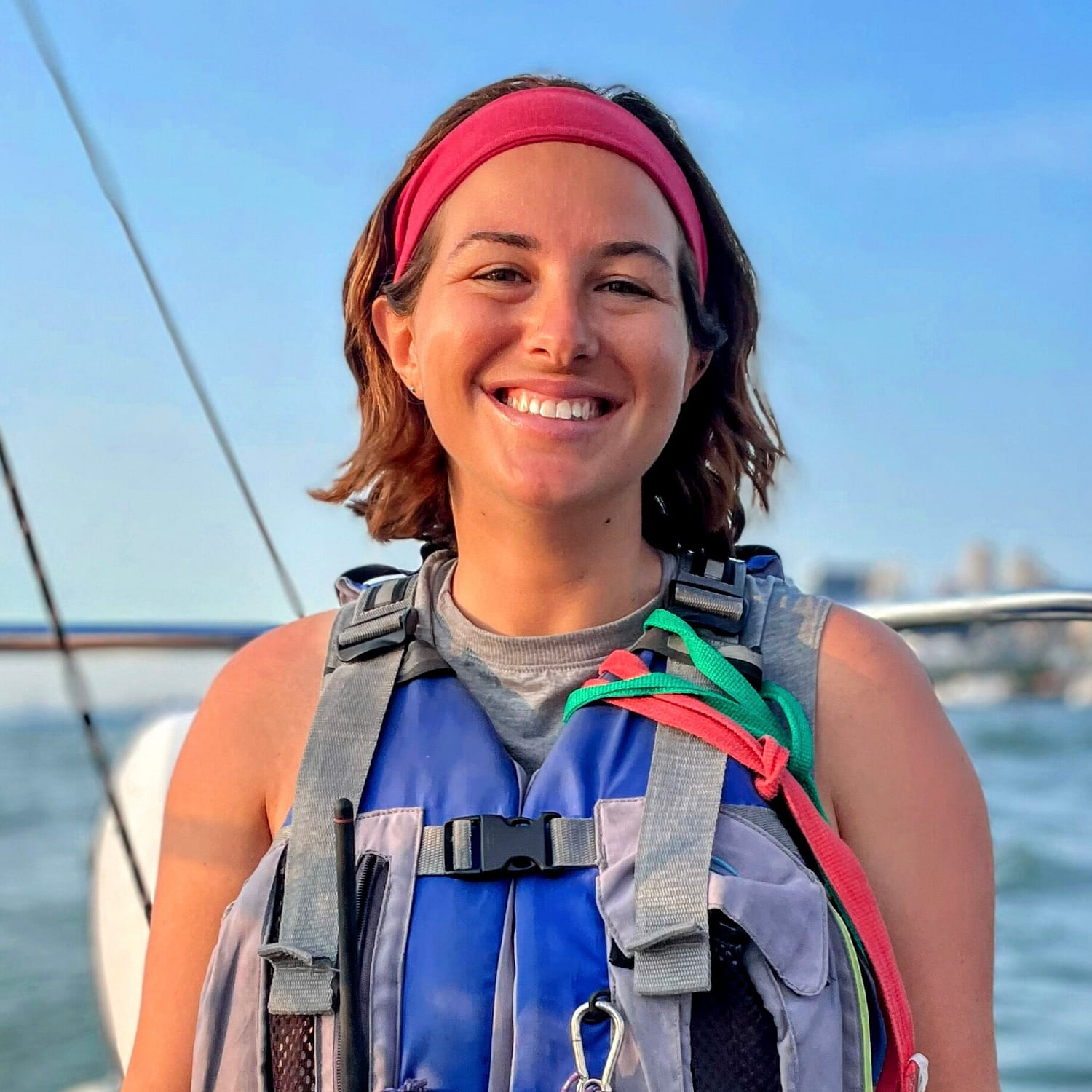 Inwood Program Coordinator
Cora spent her childhood sailing and racing dinghies. Driven by her love for sailing, she achieved her Level 1 US Sailing Instructor Certification in 2013 and worked as a sailing instructor for several summers, empowering young sailors through the youth program at Weekapaug Yacht Club in Rhode Island. Cora earned her B.A. in History from Elon University in 2018 and after working in Film Production in Los Angeles, she decided to follow her true passion and pursue a career in sailing. A certified US Sailing Basic Keelboat Instructor, Cora is thrilled to join HRCS and is eager to contribute to the community through their impactful sailing programs. When she's not on the water, she finds joy in attending concerts, exploring the outdoors, and enjoying the diverse culinary scene of NYC.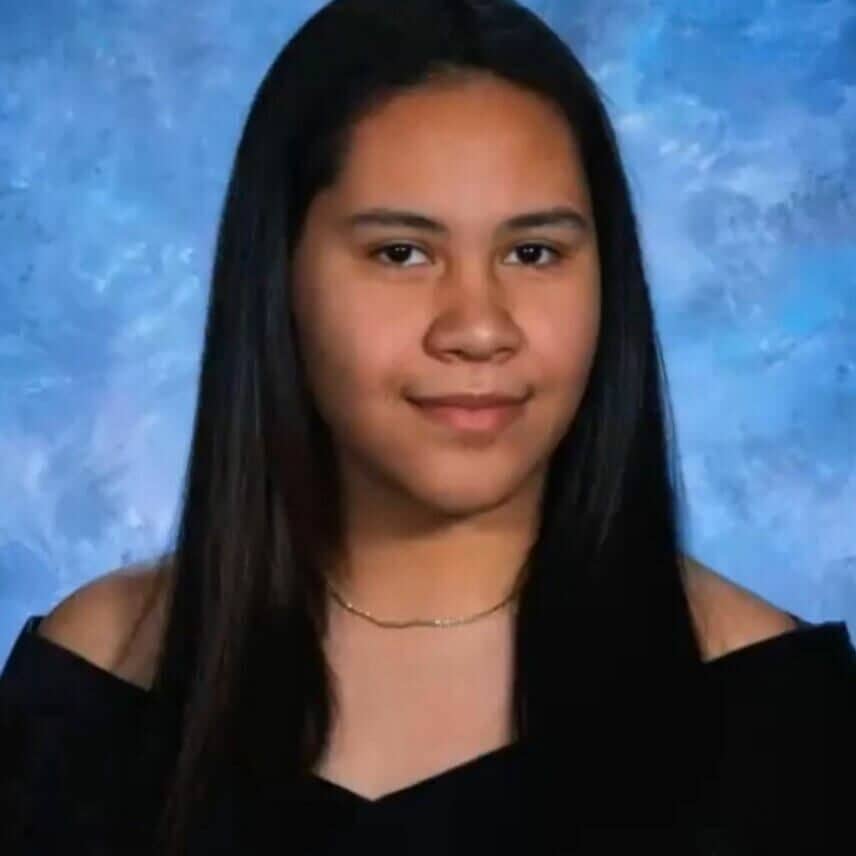 Emelissa, born and raised in New York City, would have never had the opportunity to experience the wonders of sailing if it were not for the Sail Academy program at HRCS. While being a student at HRCS, Emelissa grew to appreciate not only the unique nature of sailing on the Hudson, but also the behind the scenes of the operations that allow the fleet to be sailable. After graduating high school, Emelissa continued to be involved with HRCS while attending John Jay College of Criminal Justice by assisting in the management of the fleet of boats and furthering her knowledge on all aspects of sailing.
Robert has spent his career in education, youth development, and non-profit management. After teaching high school for several years, he pursued a career in experiential education instructing sailing, climbing, and adventure activities throughout North America for Outward Bound and the National Outdoor Leadership School. Robert is passionate about providing young people with opportunities to explore and challenge themselves. He is deeply interested in the environment, and the natural and human history of the Hudson River. Robert holds a B.A. in English, and an M.S. in Education from Fordham University. His certifications include a US Coast Guard Master's License, a NY State Guide License, a Wilderness First Responder, and a Certificate in Nonprofit Excellence from Columbia Business School. Robert received US Sailing's 2021 Outstanding Organizational Leader Award.
Sailing by Numbers Program Coordinator
Sophia (she/they) is a theatrical artist, administrator, and educator with over 10 years of experience. She has taught her own innovative and inclusive curriculums throughout her tenure as a Teaching Artist, ranging in subjects from STEM, violence prevention, and even puppetry! Since 2015, Sophia has taught over 4,000 students in NYC, NJ, and Chicago. Sophia is honored to join this fantastic team, begin this chapter, and help shape the next incredible minds!
Adaptive Program Coordinator
Diana is a licensed Occupational Therapist and holds a Masters License from the US Coast Guard. She moved to NYC in 2012 and has been sailing on the Hudson ever since. She is thrilled to have the chance to bring her occupational therapy skills to the waterfront and share the joys of sailing with the whole community.
Development and Communications Manager
Michele joins HRCS after more than 25 years in sports television production, most recently as a producer on NBC's Sunday Night Football and Olympics coverage. It took some time for the SUNY Oswego grad to find her sea legs but she developed a love of sailing after reading a NY Times Frugal Traveler column on inexperienced crew opportunities. She started spending her football off-seasons crewing around the world, including stops in the Caribbean, Andaman Islands and the Philippines.
Development and Communications Director
Maeve joined HRCS as a sailing instructor in 2014 while she was getting her Master's in Journalism from Columbia University. She quickly fell in love with the organization, and decided to stay on as Director of Development and Communications after graduation. Maeve works with Robert to manage the organization's grants, events, and communications. On occasion, she teaches college essay workshops and gets to take students sailing
Stephanie joined HRCS as a Sail Academy student and graduated the program in 2015. During her time in the program, she began interning as a bookkeeping assistant and has maintained that position to this day. After graduating high school, Stephanie received an associate degree in business administration from Guttman Community College. She is currently attending Lehman College where she will be completing her bachelor's degree with a major in business administration concentrating in human resources and a minor in early childhood education. Outside of HRCS Stephanie enjoys travelling and exploring new places and activities in NYC.
Sam joined HRCS in 2021 shortly after graduating from Fordham University, where he was on the sailing team. He grew up sailing dinghies in Rhode Island and his hometown of Buffalo, New York, and raced Optis around the country before graduating to high school sailing. Sam was a sailing instructor and later head sailing instructor at the Weekapaug Yacht Club. He has his U.S. Sailing Level 2 Small Boat Certification and is looking forward to completing the Basic Keelboat course. Sam is excited to be at HRCS and is passionate about getting more New Yorkers access to sailboats and on the water.
Kathy Lowe comes to HRCS with a background in early childhood education and a B.A. in History from New York University. Growing up on the U.S.-Mexico border, she developed a deep appreciation early on for non-traditional educational settings and organizations with long-term commitment to serving the youth in their communities. She is excited to become part of this kind of effort at HRCS and looks forward to spending more time on the New York waterfront she has always loved. Kathy joins the Development and Communications team, where she will be managing grants, supporting events, and helping communicate HRCS's work with the broader community.
Emily is a Bronx native who discovered her love for sailing while working as a program assistant at a non-profit organization in the south Bronx called Rocking the Boat. During her time there, Emily took courses at SUNY Maritime for Basic Keelboat and safe powerboat handling. After finishing her bachelor's degree in Sociology, Emily decided to venture into other fields of work and stopped working with students and boats altogether. She soon found that she did not find other areas as exciting or fulfilling as working with youth. In 2018, Emily came upon a job posting for the program coordinator position at HRCS and hasn't looked back since. Emily is now finishing a Master's degree in Organizational Leadership (2020) and is excited to continue working and growing with HRCS while educating and mentoring underserved NYC youth.
Fleet and Operations Manager
Leo grew up on the Upper West Side of New York City. He attended The State University of New York at Potsdam majoring in Business Administration and minoring in Mathematics. On top of managing our fleet of boats, he leads the Building Track for students here at HRCS. Leo holds a US Sailing Basic Keelboat Instructor Certification and a US Coast Guard Masters License. Leo has a passion for working on boats, and with youth. He hopes to inspire and assist students in developing and enhancing sailing, woodworking, and interpersonal skills. Outside of HRCS, Leo enjoys hiking, traveling, woodworking, and learning languages.
Originally from Brooklyn, Fursey grew up sailing and instructing on Gardiner's Bay and Long Island Sound, while journeying to Block Island and Rhode Island. Fursey has a BA in Anthropology from Fordham University and an MSc in Maritime Archaeology from the University of Southampton in England. Fursey taught middle school social studies for fourteen years and joined HRCS in 2018 as a seasonal Sailing Educator. In 2021 he was named Youth Sailing Manager.
Volunteer and Member Training Manager
Denise came up the hawsepipe, sailing tall ships for 10 years before joining HRCS as a member in 2011. She previously served as the Membership Coordinator at HRCS and spent the past 2 years teaching nautical sciences at a private maritime college. Denise is also a US Sailing Basic Keelboat Instructor, holds a USCG 500 GRT Oceans Captain's License and has a B.A. in Chemistry. In her spare time, Denise is striving to become a published author/illustrator of picture books.
Captain Jonathan G. Mercado holds a USCG 100 Ton Master's license, an MCA 200 Ton Master of Yachts license and is a US Sailing certified Keelboat instructor. In addition to his role running the Veteran's program at HRCS, Jonathan leads the Explorers program in our Youth Department. In 2005 Jonathan left his career as an IT Department head, moved to the Eastern Caribbean, bought a sailboat, and sailed in the Lesser Antilles for a few years (including a solo sail from St. Maarten to Newport RI). Jonathan started his professional sailing career as a 'Senior WatchKeeper' and continued on as a 1st Officer aboard Mega Yachts, sailing the French and Italian Riviera.When Jonathan isn't teaching at HRCS he can be fond aboard his 36-foot ketch -- the 'Eloise Belle'.
Public Programs Senior Manager
Conor grew up in Old Greenwich, CT, sailing dinghies out of Greenwich Community Sailing, where he later became an instructor. He became the Operations Manager at GCS in the summer of 2014 and later served as the Program Director at GCS's sister school, Longshore Sailing School, in 2017. A 2013 graduate from Dartmouth College with a degree in History and Environmental Studies, Conor spends his time off the water playing in a local soccer league.
Chelsea Youth Program Director
Elena has an extensive public service career as an administrator and educator at non-profits, public colleges, and libraries working with diverse populations. She has an unwavering commitment to postsecondary education accessibility and equity, along with a passion for mentoring and supporting youth to achieve their academic, personal, and career aspirations. Elena was born in The Dominican Republic, grew up in Jackson Heights, Queens, and was the first in her family to attend college. She holds a B.A. in Communication Arts and Media from CUNY Queens College, an MS.Ed. in Higher Education Administration from CUNY Baruch College, an M.A. in Curatorial Studies from Bard College, and a TESOL Certification from SUNY Westchester Community College. Elena is thrilled to bring her youth development program management skills and passion for education to the HRCS community. A life-long learner, she's new to the world of sailing and is excited to learn from the HRCS pros.
Director of Operations and Community Programs
Since joining HRCS in 2014, Don has managed HRCS's racing, adaptive sailing, and special events programming, in addition to other capacity-building initiatives. Don was the General Manager of Greenwich Community Sailing from 2007-2013, is a US Sailing national faculty member and was honored to receive US Sailing's Excellence in Instruction award in 2016. Don has spent over 15 years working as a professional in the field organizing and educating thousands of students and sailors.
Inwood Youth Program Director
Mwenye is from Trenton, NJ where he is a member of the Board of Directors for The Granville Academy of NJ. He has been working in education since 1997 and has worked at The Princeton-Blairstown Center as an instructor and program coordinator. From 2005 to 2014, he worked at NYC Outward Bound schools as an instructor and course director as well as site manager for high challenge courses. Mwenye holds a US Coast Guard OUPV license as well as Basic Keelboat Instructor Certification from U.S. Sailing. He is a certified First Aid and CPR/AED Instructor for the Red Cross as well as a Safe Boating instructor for NY State Parks Department. He has worked as a substitute teacher and has volunteered as a tutor and mentor for various programs in NJ and NYC. In total, he has been working with youth for over 20 years.
Lauren was introduced to HRCS by attending Dark n' Stormy and was inspired by the staff and students she met to become more involved. She is a CPA who spent 15 years in consulting at Deloitte and served on the Finance Committee of HRCS' Board of Directors from 2014 – 2018. She is excited to bring her passion for organizational excellence and financial discipline to HRCS.
Membership Senior Manager
Andy learned to sail on the majestic Hudson River in Croton on Hudson, NY. He has fourteen years of experience teaching sailing on 420's, Rainbow 24's, Melges 24's, J80's and Pearson 26's. He graduated from Oberlin College in 2012 with a degree in Theater and Chemistry. He is a licensed Coast Guard captain and US Sailing Certified Keelboat Instructor. His aspirations include running an aquaponic vegetable and fish farm in the American Southwest, and owning a multimedia performance venue. He is excited to help grow the community of mariners, and spend many more years trading knowledge of sailing in New York Harbor.
Director of STEM Education
A science educator for 28 years, Andy holds a B.S. in Earth and Space Science Education, and a Masters Degree in Educational Technology. As assistant director of the outdoor education program for his school district, he instructed students in boating, geology, ecology, orienteering, and rock climbing. Passionate about environmental stewardship, Andy enjoys developing students' understanding of ecology and human impact so that they can take positive action to make our world sustainable. A life-long sailor, he still competes in local and regional regattas. Andy has been a race coach, instructor mentor, and program director for Surf City Yacht Club for over 20 years. He is certified by US Sailing as a Basic Keelboat Instructor, and is working on his USCG OUPV license.
Liberty started sailing in her freshman year as part of Sail Academy. She has raced a number of different boats, including 420's, J/24s, and J/80s. When she first learned to sail, Liberty enjoyed adjusting different controls aboard the boats, and seeing how those adjustments affected her speed. As time went by, she learned more about the theory and physics behind sailing which she was able to pair with her intuitive understanding of sailing. When she is not on the water, Liberty is a student at City College of New York, where she studies Civil Engineering and hopes to one day build bridges. She is excited to teach the next generation of sailors as part of our City Sail Summer Camp this year.
Yona learned to sail on a J24 here on at HRCS as a basic keelboat student. At the conclusion of the course, his instructor told him the next step would be to sail as often as you can. Following that simple and profound advice served to kindle the flame of a new found life's passion in sailing. Yona has since logged hundreds of sails, earned a US Coast Guard Captain's license and US Sailing Basic Keelboat with Performance and Spinnaker Instructor and Adaptive Sailing Instructor certifications. Yona completed a three-week nonstop transatlantic passage from the Canary Islands to Nova Scotia and also completed Oakcliff Sailing's Match Racing Intensive program. Yona's other interests include scuba diving and cooking.
Carl started sailing and racing dinghies on Long Island's Great South Bay when he was 12, and ran the Junior Sailing Program at Narrasketuck Yacht Club in Amityville in his 20's. That experience led him to a career in education, first as an elementary and middle school teacher in the Bronx, Kentucky, and Illinois, and now as a teacher educator, which involves working with teachers and administrators in schools around the world. A Basic Keelboat certified instructor, Carl joined the HRCS instructional team in 2021.
An alumni of HRCS' after school program, Dario is originally from the Tamboril, Dominican Republic. He is currently attending Hunter College, studying Computer Science. He started sailing with HRCS in 9th grade after a former HRCS instructor convinced him to give the program a try during a school visit. He loved it from the start and before he knew it, he had joined our race team followed by our internship program. Dario spent four years in HRCS' program and has been a Basic Keelboat certified instructor since 2019.
Jay started sailing Sailfish with his father when he was 8 and became a sailing instructor on Lake Wentworth, NH at 16. He began sailing keelboats in 1995 and joined HRCS as a skipper in 2013, winning the prestigious Henry Hudson Award in 2014 and the Tuesday Morning Race Series in 2019. Jay has sailed with the First Mates and veterans programs, worked on numerous maintenance projects with HRCS, and sits on US Sailing's Diversity and Inclusion committee. In his spare time, he is a manufacturing operations consultant.
LB learned to sail in The Solent on the south coast of England as a young boy. He has been involved in sailing ever since and has sailed extensively here in the United States, Europe and the Caribbean. He is a licensed USCG captain and while he is a recent addition to the HRCS team of Sailing Educators, he has been an instructor for many years and attained his US Sailing Basic Keelboat Instructor Certification in 2010. He sails all year round and keeps his own sailboat in Long Island NY. When he isn't sailing he works as a freelance photographer.
Jeremiah learned to sail at HRCS in 2012, and has been an enthusiastic member since. In addition to volunteering and day sailing at HRCS, Jeremiah enjoys racing and the occasional yacht charter. He has led his race team to victory for several years in HRCS' Tuesday evening race series, crewed for the winning 2020 Sailing for Scholars J/24 team, and crewed in various PHRF and one-design races throughout the NYC area. Prior to joining HRCS as a sailing educator, Jeremiah worked at various tech companies as a software engineer and in computer security.
Clark first discovered sailing while crewing a broken-down catamaran bound for the Dry Tortugas. The boat never made its passage, but his passion for the water endured. A longtime member of HRCS, he has skippered hundreds of days on the waterways of New York City. As a US Sailing certified instructor, he teaches a variety of programs, from Soldiers Under Sail to Basic Keelboat. When he isn't working with his students, you will find him hiking the wilderness or blue-water cruising.
Bernard grew up in New York, sailed dinghies as a child and raced in college, followed by a stint doing monohull and catamaran deliveries internationally, first as crew, then as a skipper before going back to graduate school. He is a licensed USCG captain and US Sailing Basic Keelboat Instructor. He has been a member of HRCS since 2013, where he enjoys learning from other members/staff and sharing his love of the water with students and the general community. Bernard did his Ph.D. in Psychology at Harvard, his M.D. at Stanford, and when not out on the water, is on faculty at Columbia University Medical Center working as an emergency physician.
Danna started sailing through HRCS's Sail Academy high school program. She is now a certified instructor in the City Sail camp program. Her favorite part of teaching is helping her students go from learning nothing about sailing to being comfortable performing basic maneuvers. Danna likes seeing how excited students get when the boat heels for the first time, and she teaches them how to control that heel by trimming and easing the mainsheet. She is a student at Stonybrook University, studying to be a clinical laboratory scientist. At Stonybrook, Danna discovered a love of dinghy sailing and joined the sailing team.
Charlie started sailing in the San Francisco Bay Area, and really got his sea legs in New York City when he first joined HRCS in 2019. Immediately after the COVID-19 lockdowns, while his other friends wanted to master baking banana bread, Charlie couldn't foresee himself eating that much banana bread, and instead, devoted the entire year to sailing. Since then, Charlie spends around 300 hours a year on the water, and became a US Sailing instructor at HRCS in 2022.
Maya is originally from Portland, Oregon, and grew up learning to sail at summer camp. She recently received her US Sailing Basic Keelboat Instructor certification and is delighted to join HRCS. A recent graduate from George Washington University with a degree in political science as well as Chinese and graphic design, Maya will be attending graduate school in China. In her free time, she enjoys hiking, sailing, snowboarding, and traveling with friends. Maya is thrilled to join the welcoming sailing community at HRCS and is excited to spend the summer on the Crew.
Arjun learned to sail on keelboats in the Hudson after moving to New York City in 2010. He has since become a skipper and instructor at HRCS and currently teaches youth racing and adult learn-to-sail. When he isn't at the boathouse he can be found cycling around Chelsea or leading sailing vacations in the Caribbean, Mediterranean, and New England.
Trevor grew up yearning to be on the water in the town of Brooklyn on the Island of Long. Trained at the Rockport Apprenticeshop, he built a boat and rowed around Maine. Joined the Hurricane Island Outward Bound School and learned to explore. Hopped on a Viking Knarr and followed Leif Erickson's route to Newfoundland. Started a boat building non-profit and then joined NYC Outward Bound Schools to manage their fledgling Sea Program. A two-year stint at Rocking the Boat and now training powerboaters at Freedom Boat Club and sailors at HRCS.
Cole grew up in New Jersey where he learned how to sail by tipping Hobie Cats on family vacations. Then he learned a lot more about sailing in California where he spent his time making friends with dolphins in the Santa Barbara Channel. He recently moved to NYC, thinks the East River is better than the Hudson, and takes pride in being HRCS's best-dressed sailing instructor.
Captain Christopher Lawrence holds a USCG 50 ton Masters's license, US Sailing Basic Keelboat and Performance Sailing instructor certifications and an International Proficiency Certificate. He loves windward/leeward and offshore racing or cruising on all size boats recently completing a transatlantic crossing and a three month trip from Charleston SC to the Galapagos. When he isn't teaching at HRCS, he's running Onsight Adventures charter trips or coaching students on 420s at the Harbor School on Governors Island NYC. He is also a professional photographer, a rock climbing guide, and has recently taken up paragliding.
Wendy, an alumna of HRCS's Sail Academy program, is excited to join the instructional staff as a City Sail educator. Wendy has interned in various departments at HRCS, including running launch, fixing boats and engines, and assisting youth program directors in data management. She is currently a student at SUNY Binghamton, where she studies biochemistry. Having learned to sail at HRCS, Wendy is excited to bring her experience as a student to her role as an instructor. She looks forward to translating complex concepts into simpler terms for new sailors to comprehend and enjoy sailing.
Sam grew up learning to sail at a community sailing center in his hometown of Charlestown, Massachusetts, and spent seven years teaching youth and adults there before coming to HRCS. He fell in love with sailing on his high school team, and during the school year you can find him all over Canada and New England competing for McGill University, where he is finishing up a degree in International Business and Strategic Management.
Alice was hooked on sailing from a very young age when she realized that it offered the perfect outlet for her intense focus, her scientific curiosity, her active nature, and her love of the outdoors. A committed educator, she has 25 years of experience teaching high school chemistry and has been teaching people to sail since Madonna brought us VOGUE. She believes that individuals learn best when allowed to explore and push their boundaries in a safe, supportive, and collaborative environment. Alice joined HRCS in its inaugural season; over the years, she has volunteered with students in Sail Academy, skippered Tuesday night races, written grants, helped found the FairLead women's mentorship program, served on the Board of Directors, and done whatever she can to support this tremendous community of sailors.
Paloma started sailing her freshman year with Sail Academy, and learned how to sail throughout her four years in the program. She is now at Hunter College, where she majors in Biology with a plan to go to Medical School. Paloma got better as a sailor as part of the student race team, where she was on the helm. Through HRCS, Paloma spent 2 weeks at Oakcliff Sailing, a performance sailing center in Long Island. There she learned match racing and more advanced tactics. She is looking forward to continuing to work at HRCS as an instructor. When she is not on the water, Paloma enjoys baking.
Pamela Mañon is a Sail Academy Alum and US Sailing certified Basic Keelboat Instructor. She is currently attending Adelphi University in Long Island, where she is working toward a Bachelor's degree in Nursing Science with the goal of becoming a Neonatal Intensive Care Unit Nurse Practitioner. Sailing is Pamela's passion and she is excited to continue giving back to the HRCS community while passing down her knowledge to others.
Adriana grew up in NYC and started sailing with HRCS's youth development program Sail Academy in her freshman year of high school. During her four years in the afterschool program, Adriana interned in various departments including operations, driving launch, and training dinghy drivers. As a Junior Educator, she assisted instructors in City Sail summer camp. Through Sail Academy and working at HRCS, Adriana has developed a deep love for sailing. She received her Basic Keelboat Instructor Certification in 2022 and is currently working as a City Sail instructor. Adriana is excited to teach campers all that she has learned about sailing.
With over 20 years in the professional sailing industry James has both breadth and depth of experience across a multitude of sectors, disciplines, and abilities. He learned to sail as a young boy in Optimists before moving onto Lasers and then keelboat racing. He started to teach sailing at the age of 16 and never looked back. Working for a charity in the UK for more 15 years, he ran sailing centers at National level and provided water sports training for youths across the country. As a coach for the Royal Yachting Association, James has travelled the world teaching the sport to all ages and abilities. He spent 4 years running a sailing Centre in Dubai and has freelance coached for the RYA for over 15 years. James has been a part of the HRCS since arriving in New York in 2021.
Dave learned to sail as an officer in the US Navy, where he served as Deck/Conning Officer and Nuclear Propulsion Engineering Officer during new construction, sea trials and fleet operations aboard Los Angeles class fast-attack submarines. He has skippered numerous bare-boat charters in US, Caribbean and Mediterranean waters. Dave holds a USCG 100-ton Master license and is a U.S. Sailing certified Basic Keelboat instructor. He is also a member of the US Coast Guard Auxiliary and a certified New Jersey Boating Safety Instructor.
Born in New York, Nicholas started sailing small dinghies at age seven on Nantucket, later teaching sailing at the Nantucket Yacht Club and Nantucket Community Sailing. In 2021, after receiving his BA in English from Cornell University, he sought a sailing opportunity closer to home, and joined the HRCS crew. Nicholas has his Basic Keelboat Instructor Certification and proudly spends his summers bringing New Yorkers on the water. During the winter, he assists the Sail Academy program by teaching sailing and STEM concepts.
Anne grew up in New York, sailing dinghies in Queens and racing in college for Fordham University. Anne was a junior sailing instructor for a number of yacht clubs across Long Island Sound. She transitioned from dinghy sailing to keelboat sailing when she joined HRCS as an instructor in 2021. In her "off season", Anne is a second grade teacher.