Robert Burke
Executive Director
Robert has spent his career in education, youth development, and non-profit management. After teaching high school for several years, he pursued a career in experiential education instructing sailing, climbing, and adventure activities throughout North America for Outward Bound and the National Outdoor Leadership School. Robert is passionate about providing young people with opportunities to explore and challenge themselves. He is deeply interested in the environment, and the natural and human history of the Hudson River. Robert holds a B.A. in English, and an M.S. in Education from Fordham University. His certifications include a US Coast Guard Master's License, a NY State Guide License, a Wilderness First Responder, and a Certificate in Nonprofit Excellence from Columbia Business School.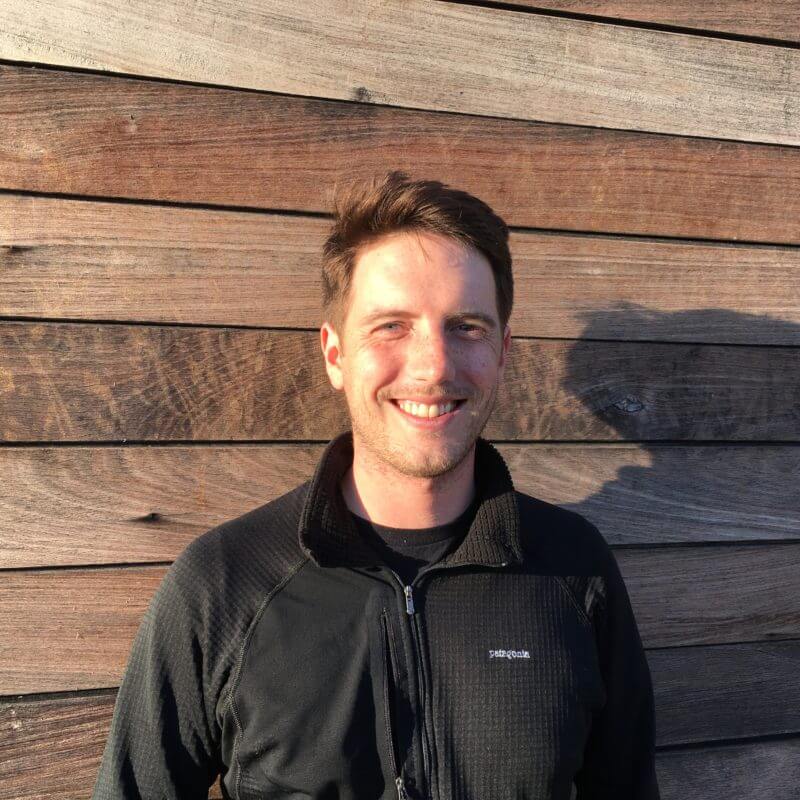 Will Culver
Inwood and Adaptive Program Manager
After joining HRCS in 2017 as an instructor, Will transitioned to managing the Inwood location in 2018 and continues to work across adult, youth, and adaptive programming. Will grew up in West Newbury, Massachusetts, taught dinghy sailing for ten years on the Merrimack River, and has sailed the northeast coast from the Elizabeth Islands to Cape Breton. A student of the University of Edinburgh and Hampshire College, Will holds a degree in History and Literature and enjoys carpentry, reading environmental and regional history, and exploring the outdoors. Having spent half his life teaching on the water, Will focuses on the interdisciplinary nature of sailing and remains excited about HRCS' mission in New York City.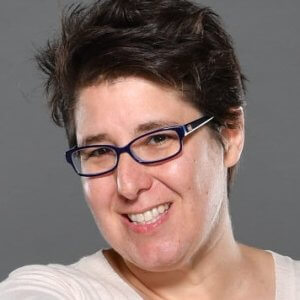 Michele Froman
Development and Communications Associate
Michele joins HRCS after more than 25 years in sports television production, most recently as a producer on NBC's Sunday Night Football and Olympics coverage. It took some time for the SUNY Oswego grad to find her sea legs but she developed a love of sailing after reading a NY Times Frugal Traveler column on inexperienced crew opportunities. She started spending her football off-seasons crewing around the world, including stops in the Caribbean, Andaman Islands and the Philippines. Michele is excited to be part of the HRCS team and to be making an impact in the Development department.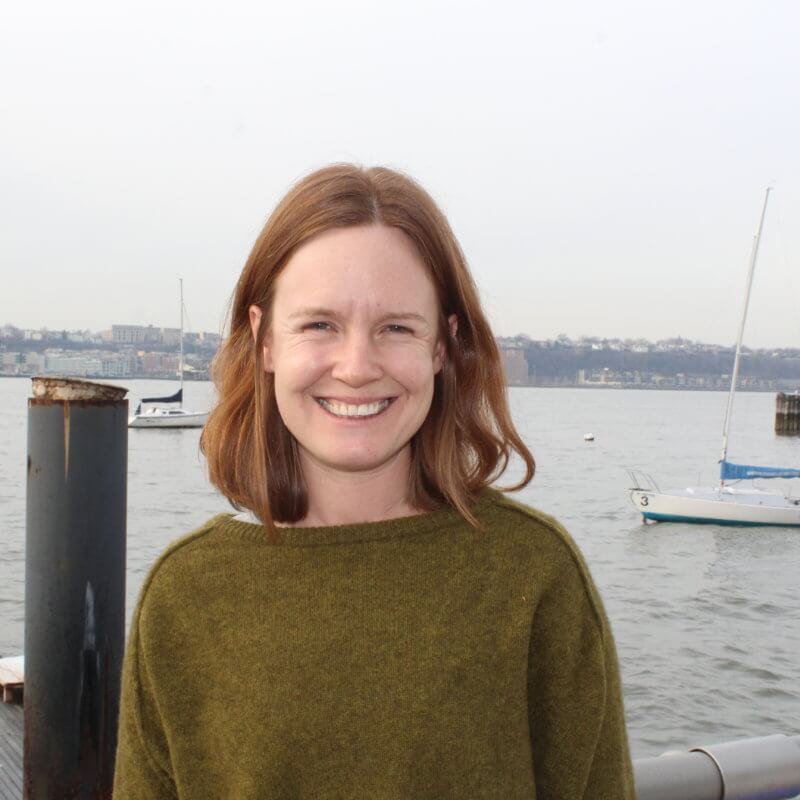 Maeve Gately
Development and Communications Director
Maeve joined HRCS as a sailing instructor in 2014 while she was getting her Master's in Journalism from Columbia University. She quickly fell in love with the organization, and decided to stay on as Director of Development and Communications after graduation. Maeve works with Robert to manage the organization's grants, events, and communications. On occasion, she teaches college essay workshops and gets to take students sailing
Stephanie Gonzalez
Bookkeeper
Stephanie joined HRCS as a Sail Academy student and graduated the program in 2015. During her time in the program, she began interning as a bookkeeping assistant and has maintained that position to this day. After graduating high school, Stephanie received an associate degree in business administration from Guttman Community College. She is currently attending Lehman College where she will be completing her bachelor's degree with a major in business administration concentrating in human resources and a minor in early childhood education. Outside of HRCS Stephanie enjoys travelling and exploring new places and activities in NYC.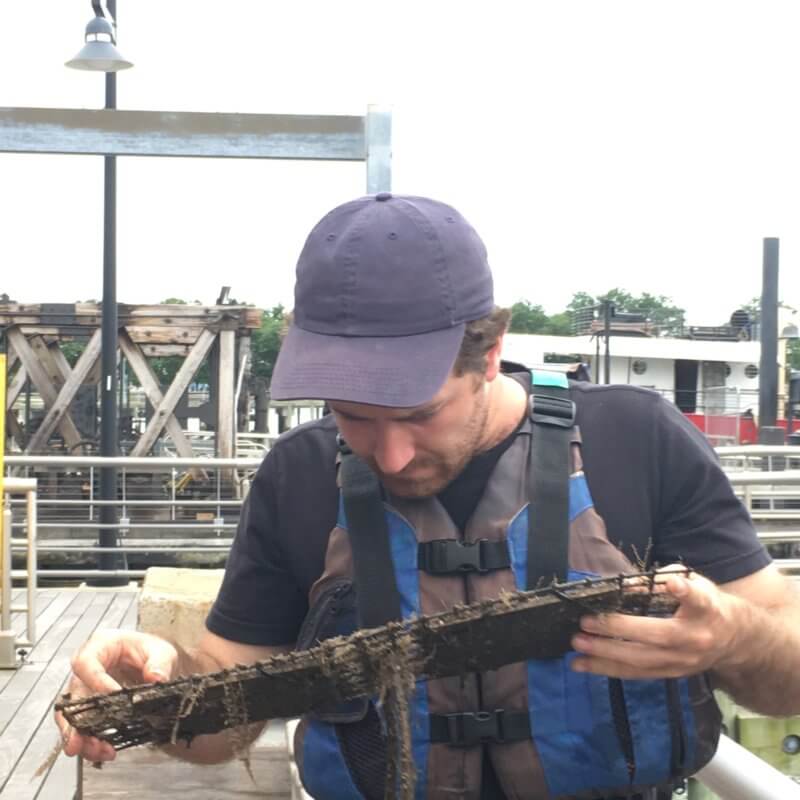 Russell Jacobs
Environmental Program Manager
Russell is a Brooklyn-raised nature guy and a lifelong sailor. A hiker, fisherman, and devoted Mets fan, he spends his time outside—surf-casting from local beaches, exploring nearby waterways and forests, and writing about the ecological history of his home city. He taught sailing on the Great South Bay from a young age, and is thrilled to be at HRCS, working on New York Harbor. He hopes that by passing along what he knows he'll help other New Yorkers get in touch with their natural surroundings.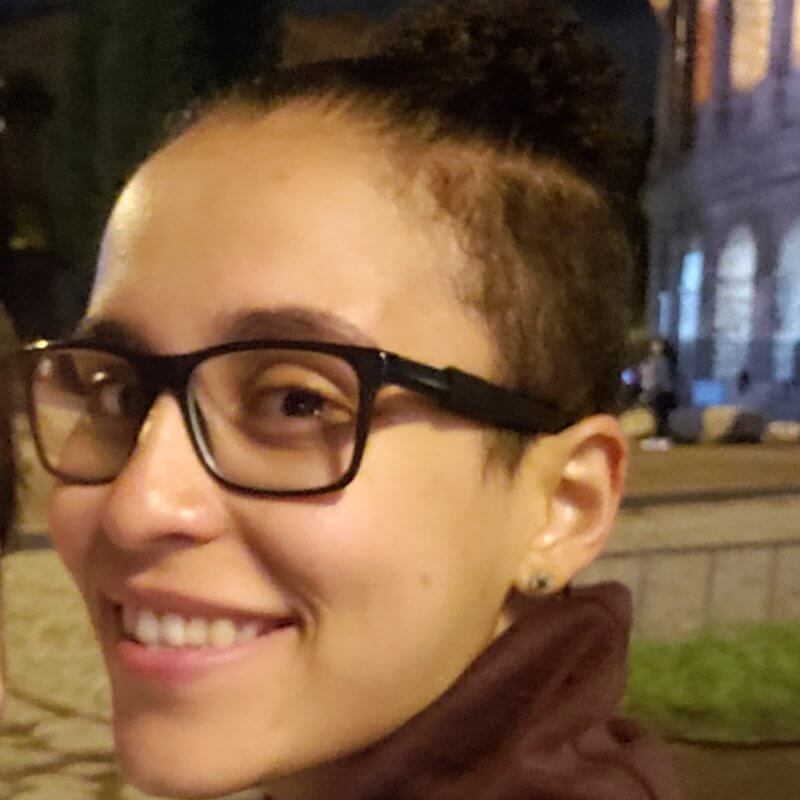 Emily Martinez
Sailing by Numbers Program Manager
Emily is a Bronx native who discovered her love for sailing while working as a program assistant at a non-profit organization in the south Bronx called Rocking the Boat. During her time there, Emily took courses at SUNY Maritime for Basic Keelboat and safe powerboat handling. After finishing her bachelor's degree in Sociology, Emily decided to venture into other fields of work and stopped working with students and boats altogether. She soon found that she did not find other areas as exciting or fulfilling as working with youth. In 2018, Emily came upon a job posting for the program coordinator position at HRCS and hasn't looked back since. Emily is now finishing a Master's degree in Organizational Leadership (2020) and is excited to continue working and growing with HRCS while educating and mentoring underserved NYC youth.
Leo Martinez
Fleet and Operations Manager
Leo grew up on the Upper West Side of New York City. He attended The State University of New York at Potsdam majoring in Business Administration and minoring in Mathematics. On top of managing our fleet of boats, he leads the Building Track for students here at HRCS. Leo holds a US Sailing Basic Keelboat Instructor Certification and a US Coast Guard Masters License. Leo has a passion for working on boats, and with youth. He hopes to inspire and assist students in developing and enhancing sailing, woodworking, and interpersonal skills. Outside of HRCS, Leo enjoys hiking, traveling, woodworking, and learning languages.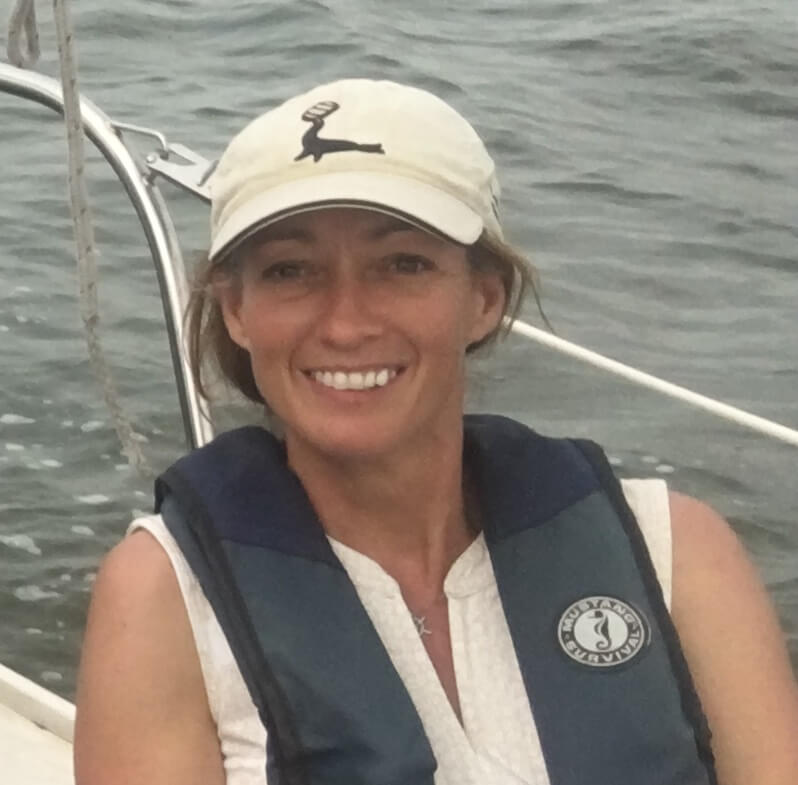 Denise Meagher
Volunteer and Member Training Coordinator
Denise came up the hawsepipe, sailing tall ships for 10 years before joining HRCS as a member in 2011. She previously served as the Membership Coordinator at HRCS and spent the past 2 years teaching nautical sciences at a private maritime college. Denise is also a US Sailing Basic Keelboat Instructor, holds a USCG 500 GRT Oceans Captain's License and has a B.A. in Chemistry.  In her spare time, Denise is striving to become a published author/illustrator of picture books.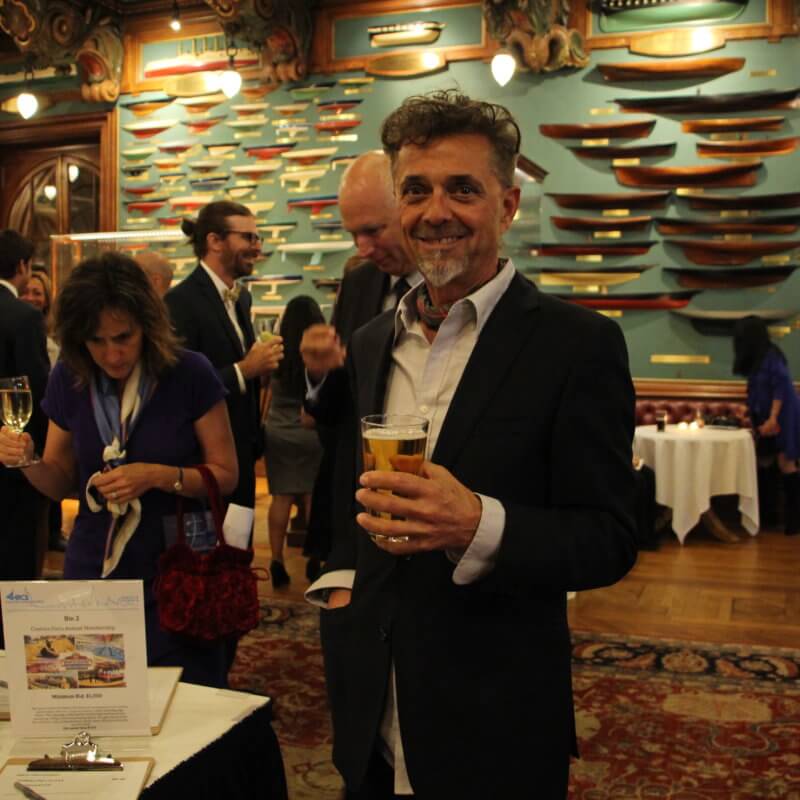 Jonathan Mercado
Program Manager
Captain Jonathan G. Mercado holds a USCG 100 Ton Master's license, an MCA 200 Ton Master of Yachts license and is a US Sailing certified Keelboat instructor. In addition to his role running the Veteran's program at HRCS, Jonathan leads the Explorers program in our Youth Department. In 2005 Jonathan left his career as an IT Department head, moved to the Eastern Caribbean, bought a sailboat, and sailed in the Lesser Antilles for a few years (including a solo sail from St. Maarten to Newport RI). Jonathan started his professional sailing career as a 'Senior WatchKeeper' and continued on as a 1st Officer aboard Mega Yachts, sailing the French and Italian Riviera.When Jonathan isn't teaching at HRCS he can be fond aboard his 36-foot ketch -- the 'Eloise Belle'.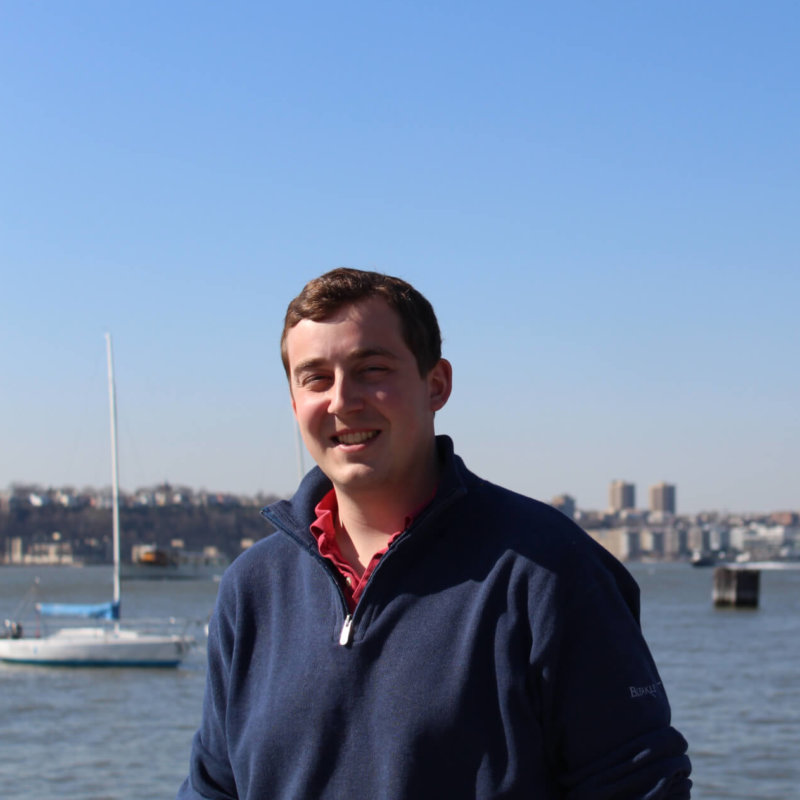 Conor Murphy
Public Programs Senior Manager
Conor grew up in Old Greenwich, CT, sailing dinghies out of Greenwich Community Sailing, where he later became an instructor. He became the Operations Manager at GCS in the summer of 2014 and later served as the Program Director at GCS's sister school, Longshore Sailing School, in 2017. A 2013 graduate from Dartmouth College with a degree in History and Environmental Studies, Conor spends his time off the water playing in a local soccer league.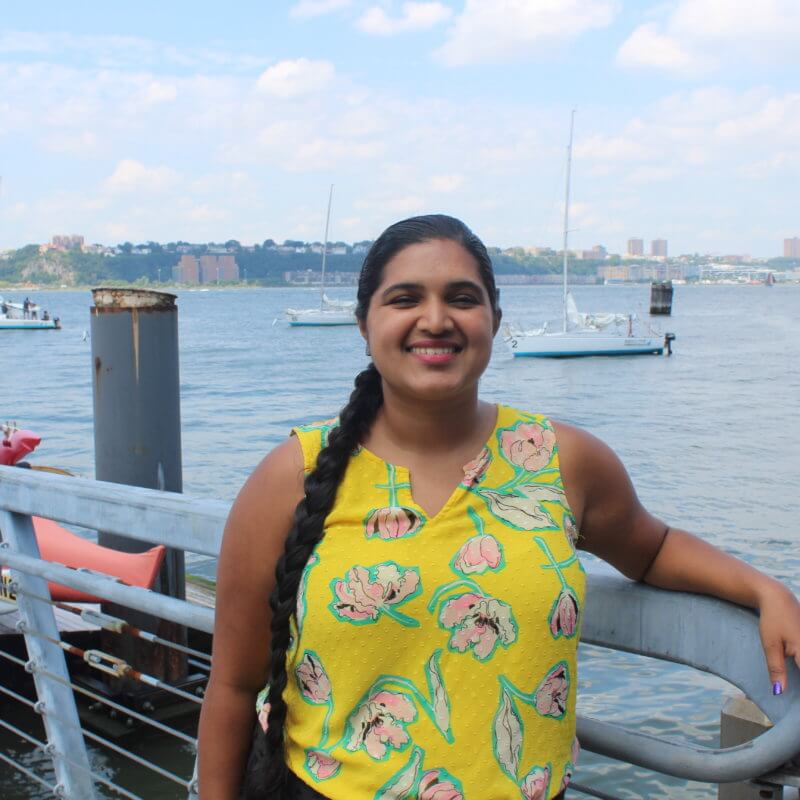 Sunaina Rao
Director of Assessment and Post-Secondary Advising
Sunaina was born in India and grew up primarily in Northern California. She came to New York to complete a second AmeriCorps year. She holds a degree in Anthropology from UCLA and an M.S. in Nonprofit Management from The New School. She has worked in youth development and community engagement for over 10 years, starting off as a instructor at her karate school while in High School. Outside of HRCS she sits on the board of The Octavia Project.
Don Rotzien
Director of Operations and Community Programs
Since joining HRCS in 2014, Don has managed HRCS's racing, adaptive sailing, and special events programming, in addition to other capacity-building initiatives. Don was the General Manager of Greenwich Community Sailing from 2007-2013, is a US Sailing national faculty member and was honored to receive US Sailing's Excellence in Instruction award in 2016. Don has spent over 15 years working as a professional in the field organizing and educating thousands of students and sailors.
Mwenye Seville
Inwood Youth Program Director
Mwenye is from Trenton, NJ where he is a member of the Board of Directors for The Granville Academy of NJ. He has been working in education since 1997 and has worked at The Princeton-Blairstown Center as an instructor and program coordinator. From 2005 to 2014, he worked at NYC Outward Bound schools as an instructor and course director as well as site manager for high challenge courses. Mwenye holds a US Coast Guard OUPV license as well as Basic Keelboat Instructor Certification from U.S. Sailing. He is a certified First Aid and CPR/AED Instructor for the Red Cross as well as a Safe Boating instructor for NY State Parks Department. He has worked as a substitute teacher and has volunteered as a tutor and mentor for various programs in NJ and NYC. In total, he has been working with youth for over 20 years.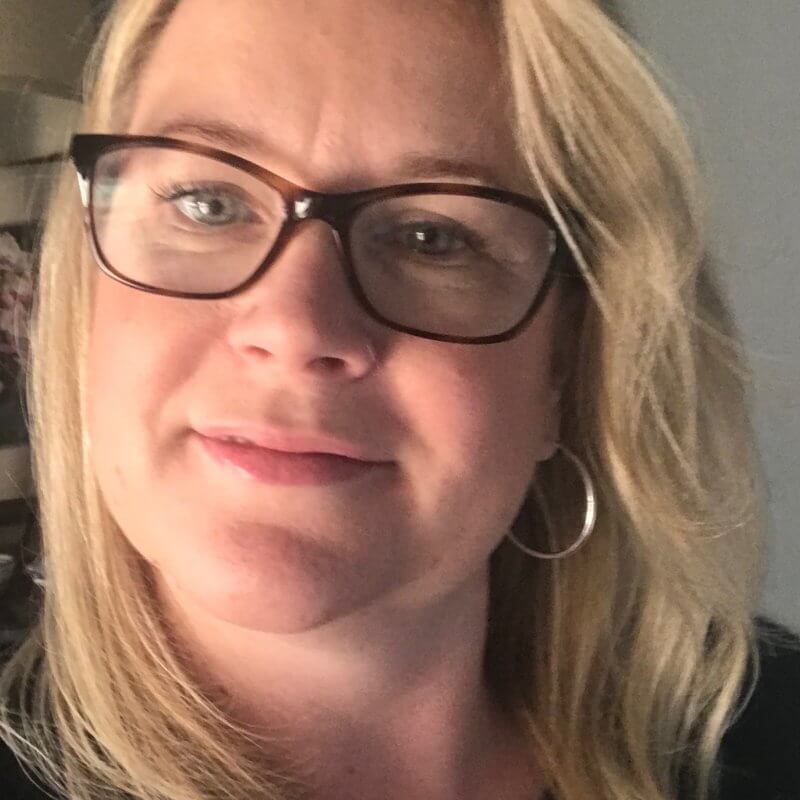 Lauren Sheridan
Chief Financial Officer
Lauren was introduced to HRCS by attending Dark n' Stormy and was inspired by the staff and students she met to become more involved. She is a CPA who spent 15 years in consulting at Deloitte and served on the Finance Committee of HRCS' Board of Directors from 2014 – 2018. She is excited to bring her passion for organizational excellence and financial discipline to HRCS.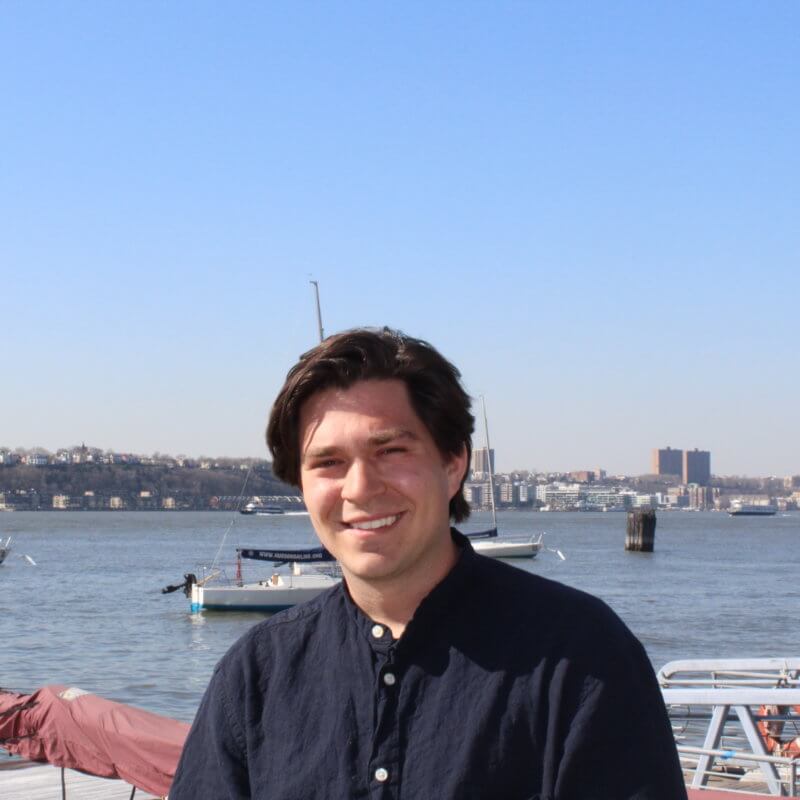 Andy Sold
Membership Senior Manager
Andy learned to sail on the majestic Hudson River in Croton on Hudson, NY. He has fourteen years of experience teaching sailing on 420's, Rainbow 24's, Melges 24's, J80's and Pearson 26's. He graduated from Oberlin College in 2012 with a degree in Theater and Chemistry. He is a licensed Coast Guard captain and US Sailing Certified Keelboat Instructor. His aspirations include running an aquaponic vegetable and fish farm in the American Southwest, and owning a multimedia performance venue. He is excited to help grow the community of mariners, and spend many more years trading knowledge of sailing in New York Harbor.
Alexe Taylor
Youth Sailing Director
Alexe grew up in southern New Hampshire sailing on the Piscataqua River, whose name means rapid waters in Abenaki. It is one of the few places in the US with more tidal current than the Hudson!  After graduating from NYU with a degree in History in 2014, she came to HRCS to share her passion for science and experiential education with a new generation of sailors. Alexe is a certified USCG Captain, US Sailing Instructor Trainer, Basic Keelboat Instructor, and Safe Powerboat Handling Instructor.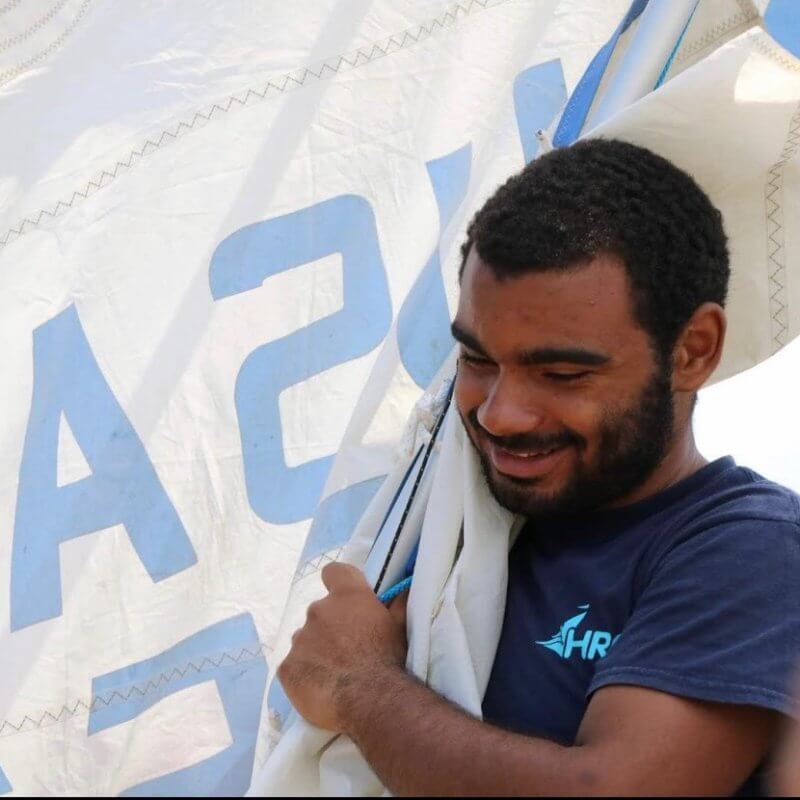 Dario Arias
Sailing Educator
An alumni of HRCS' after school program, Dario is originally from the Tamboril, Dominican Republic. He is currently attending Hunter College, studying Computer Science. He started sailing with HRCS in 9th grade after a former HRCS instructor convinced him to give the program a try during a school visit. He loved it from the start and before he knew it, he had joined our race team followed by our internship program. Dario spent four years in HRCS' program and has been a Basic Keelboat certified instructor since 2019.
Jay Baum
Sailing Educator
Jay started sailing Sailfish with his father when he was 8 and became a sailing instructor on Lake Wentworth, NH at 16. He began sailing keelboats in 1995 and joined HRCS as a skipper in 2013, winning the prestigious Henry Hudson Award in 2014 and the Tuesday Morning Race Series in 2019. Jay has sailed with the First Mates and veterans programs, worked on numerous maintenance projects with HRCS, and sits on US Sailing's Diversity and Inclusion committee. In his spare time, he is a manufacturing operations consultant.
Chris Duda
Sailing Educator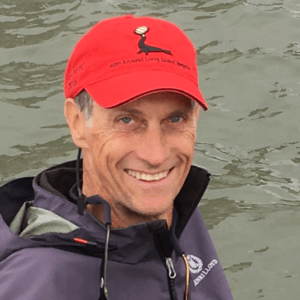 Christopher Lawrence
Sailing Educator
Captain Christopher Lawrence holds a USCG 50 ton Masters's license, US Sailing Basic Keelboat and Performance Sailing instructor certifications and an International Proficiency Certificate. He loves windward/leeward and offshore racing or cruising on all size boats recently completing a transatlantic crossing and a three month trip from Charleston SC to the Galapagos. When he isn't teaching at HRCS, he's running Onsight Adventures charter trips or coaching students on 420s at the Harbor School on Governors Island NYC. He is also a professional photographer, a rock climbing guide, and has recently taken up paragliding.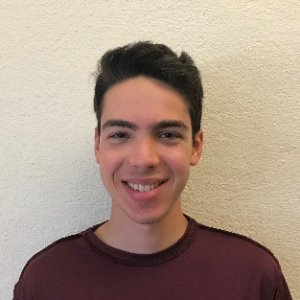 Linus Levey
Sailing Educator
Linus is an alumnus of Sail Academy who has held various roles at HRCS since becoming involved as a high school student in 2013. When he is on break from college, he enjoys working in the operations department as the fleet operations assistant, as well as instructing for various on the water events including City Sail. He attends Stony Brook University and is majoring in environmental design, policy, and planning. Linus has held a US Sailing Basic Keelboat Instructor Certification since 2019.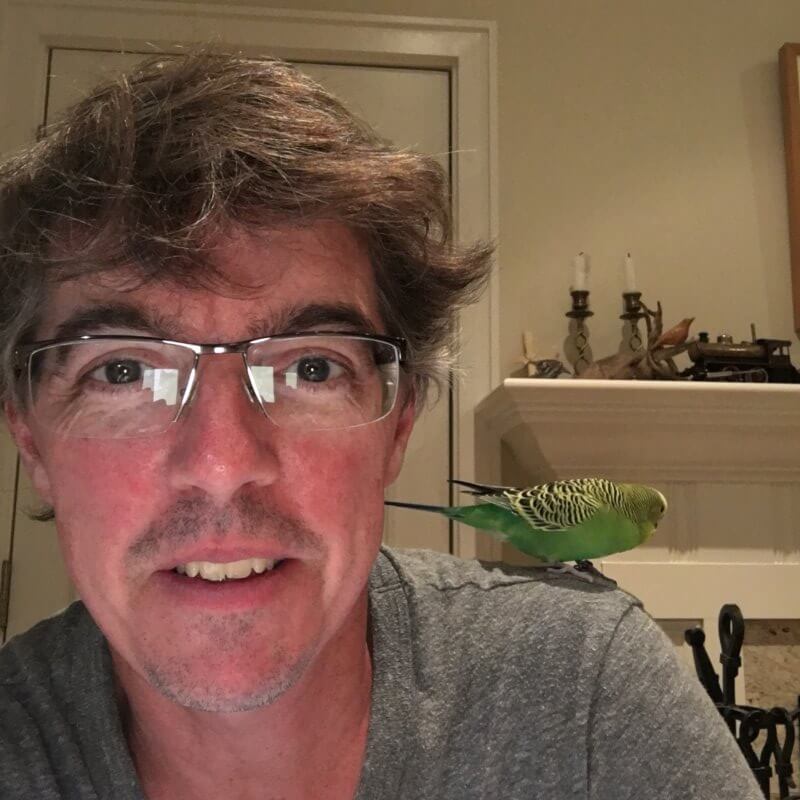 Fursey McCormack
Sailing Educator
This is Fursey's second year with HRCS! Originally from BK, Fursey grew up sailing and instructing sailing on Gardiner's Bay and Long Island Sound, while journeying to Block Island and Rhode Island.
Fursey has a BA in Anthropology from Fordham University and an MSc in Maritime Archaeology from the University of Southampton in England. Fursey is a middle school teacher and currently teaches social studies in Bushwick.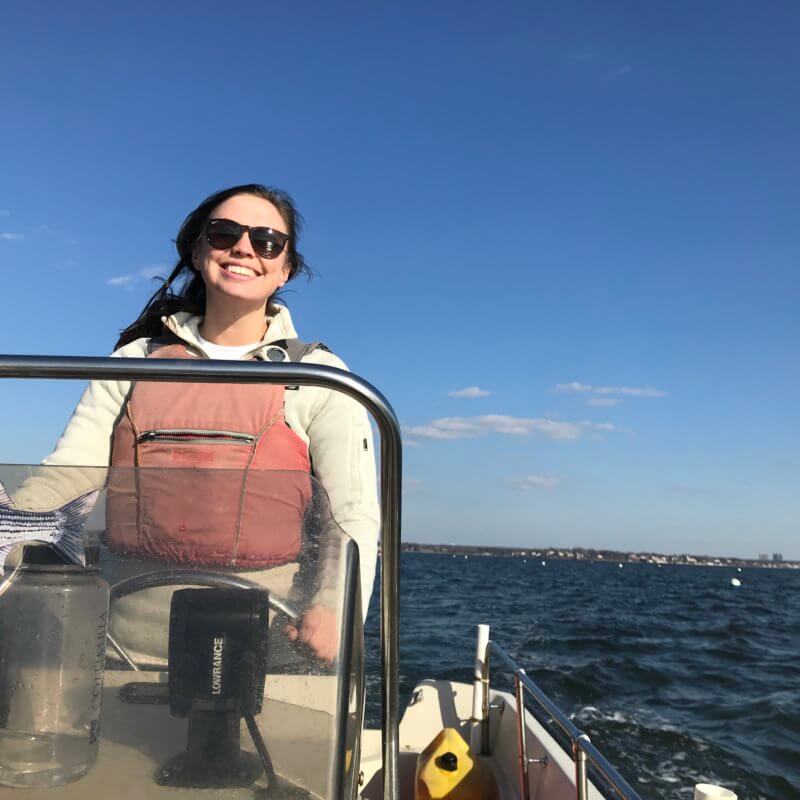 Mary Kate Mezzetti
Sailing Educator
Mary Kate grew up sailing dinghies on Lewis Bay in Hyannis, MA. She moved south to compete for the Georgetown University Sailing Team, but returned home to Hyannis each summer to coach at the program she grew up in. After graduating, Mary Kate went back to school to teach and joined HRCS in 2018 as a Sailing Educator. Mary Kate teaches high school social studies in Coney Island, and is thrilled to kick off another summer at HRCS!