Sailing for Scholars Auction
Online bidding ended at 3pm Oct 13h 2016
If your bid has won you will be notified.
---
Special Pre-Auction Item--Far Hills Race Meeting Package
Enjoy a
Saturday
in the NJ countryside watching the Far Hills Races!
October 15, 2016
. Prize includes 1 x infield Tailgate spot + 4 x general admission tickets (valued $100 each) BIDDING FOR THIS EVENT WILL CLOSE ON
WEDNESDAY, OCTOBER 12TH
so that passes can be sent to winner.
Minimum Bid: $500
Current Bid: $0

Bin 1 - Hampton Court Palace Tour & Book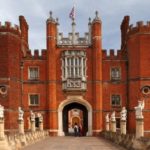 Bin 2 - 2 Night stay at W Hotel Union Square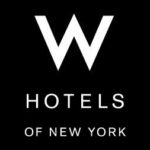 Bin 3 - Spring Weekend at Park City Condo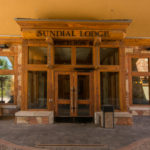 Bin 4 - HRCS Crew Membership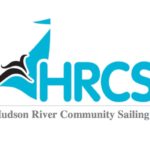 Current Bid: $0
Minimum Bid: $300
Bring you and 5 of your friends to take a VIP tour of the Hampton Court Palace led by HRP's Curator of Historic Buildings, Dr. Lee Prosser.
Current Bid: $0
Minimum Bid: $300
Come and enjoy a 2 Night Complimentary Stay at the W Hotel, Union Square NYC. Set in a 1911 beaux arts-style building, this chic hotel overlooks Union Square Park. Step into contemporary rooms and suites featuring flat-screen TVs, iPod docks and WiFi.
Current Bid: $0
Minimum Bid: $500
Spend a spring weekend in Sundial Lodge located in the heart of the Canyons Resort Base/Village Area, next to the main gondola. Condo features a separate King bed, and the Queen sofa sleeper in Living/Dining room works great for kids. Don't forget your bathing suit as the unit overlooks the heated pool and hot tub. A fitness studio is located on the main level with views of the mountain. Available 4/10-6/2/17. Need a voucher to hand out at raffle event/ mail to winner
Current Bid: $0
Minimum Bid: $600
365 days of sailing on the Hudson! This one year crew level membership is the perfect way to get out of the city and out on the water! No sailing experience neccesary, come sailing with our experienced member captains and learn the ropes or just relax out on the water.
Bin 5 - Student Built Optimist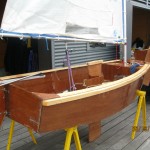 Bin 6 - NY Giants VS. Bears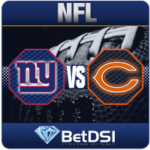 Bin 7 -Tour & Lunch with NY Times Publisher

Bin 8 - Cruise on Luxury Motoryacht GEM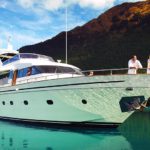 Current Bid: $0
Minimum Bid: $300
Hand Crafted Wooden Optimist Sailing Pram, crafted by students in HRCS' sail Academy program, this fun, nine-foot pram is great as a starter boat for young mariners or a great garden ornament for a nautical backyard. Made of a mix of hard and soft woods and finished with a shiny coat of love, these sirens of the sea will really turn some heads out on the ocean blue. Winners will receive the hull, daggerboard, and rudder. Hardware, rigging, and sail not included.
Current Bid: $0
Minimum Bid: $800
Watch the boys in blue take on the Chicago Bears, from the comfort of your own private suite! Suite includes food, beverages and private restroom. A dream come true for any Giants fan.
Current Bid: $1,200
Minimum Bid: $1,200
Lunch with NY Times publisher Arthur Sulzberger Jr. followed by a personalized tour of the NY Times newsroom. See the inside of the Grey Lady from the person who runs the show.
Current Bid: $0
Minimum Bid: $1,200
Enjoy an afternoon on the water cruising the waters of New England, North Carolina, or Florida on the luxurious fast cruiser Motor Yacht GEM.
Bin 9 - Simon Teakle Watch Roll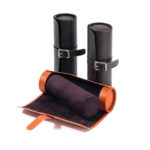 Bin 10 - 2 tickets to NY Rangers

Bin 11 - Sunset Cruise for 4 on Oyster Bay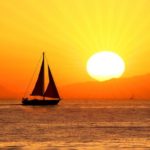 Bin 12 - Hamilton Princess Hotel Stay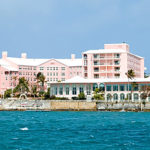 Current Bid: $0
Minimum Bid: $150
Put your valuable watches in something as beautiful as the Simon Teakle watch roll. Made of all real leather, closed in a fine buckle.
Current Bid: $0
Minimum Bid: $500
Go watch the NY Rangers v. Columbus Blue Jackets on Sunday Feb 26th, 5pm up close and personal in section 217, Row 1
Current Bid: $0
Minimum Bid: $600
Enjoy a sunset cruise for you and 3 of your friends on Elan 45' sailboat on lovely Manhasset Bay with dinner catered by Dean & Deluca.
Current Bid: $0
Minimum Bid: $1,000
Watch the America's Cup races in luxury at the official hotel of the Cup. Enjoy a
2 night stay with breakfast in an upgraded room in the Hamilton Princess Hotel in Bermuda.
Bin 13 - HarborView Hotel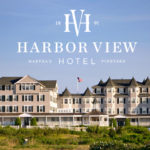 Bin 14 - NY Jets VS. Indianapolis Colts

Bin 15 - Private tour of Cuba exhibit at Museum of Natural History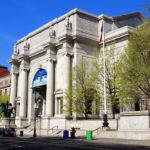 Bin 16 - Joy Cioci Gift Certificate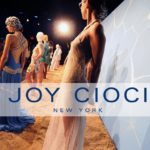 Current Bid: $0
Minimum Bid: $600
Escape with your family to the premier Martha's Vineyard Hotel. Located in Edgartown MA, the historic Harbor View Hotel is the ideal setting for a weekend getaway.
Current Bid: $0
Minimum Bid: $800
Go watch as the NY Jets take on the Indianapolis Colts and bring 3 friends along to enjoy the game with you. You and 3 lucky friends along with yourself will have club seats on Dec 5th.
Current Bid: $0
Minimum Bid: $250
Go enjoy a tour of a brand new exhibt before the opening with 5 other friends. See what Cuba has been hiding all this time.
Current Bid: $0
Minimum Bid: $600
Joy Cioci Celebrity Designer $1,000 gift certificate: Shop the current collection from the designer with $1,000 gift certificate. Get the look like Chrissy Tiegen at the Grammy's or pick from several other styles from the designer.
Bin 17 - Gigundo Industries signed Cartoon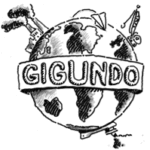 Bin 18 - One Night Stay at the NOMAD Hotel in NYC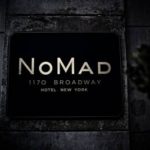 Bin 19 - Soul Cycle 5 Series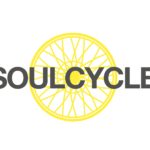 Bin 20 - Gift Certificate at Antonio Prieto Hair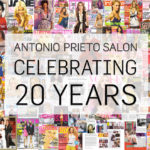 Current Bid: $0
Minimum Bid: $100
Hand drawn cartoon from a local cartoonist George and Jon.
Current Bid: $0
Minimum Bid: $350
Housed in a historic, beaux arts building, and Parisian-inspired luxury hotel with Stylish rooms that have free WiFi, hardwood floors and handmade rugs, walk-in showers, and original artwork, as well as pillow-top mattresses with Italian bedding, desks, minibars, flat-screen TVs and iPhone docking stations; suites add bay windows and extra living space.
Current Bid: $100
Minimum Bid: $100
Have a blast at the Soul Cycle with 4 other friends.
Current Bid: $0
Minimum Bid: $300
A haircut and color with a senior stylist and colorist of your choice at Antonio Prieto Salon, now celebrating its 20th year in business and rated one of the top salons in New York by New York Magazine (Gratuity Not Included).
Bin 21 - Interior Design Consult from Carla Weisberg

Bin 22-
Sailing instructor for the day

Bin 23
GIVE YOUR CHILD THE CARIBBEAN SAILING ADVENTURE OF A LIFETIME!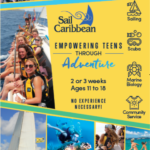 Bin 24
Asbury Park Hotel and Dinner Package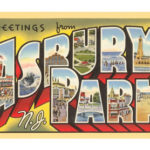 Current Bid: $0
Minimum Bid: $300
Award winning designer, Carla Weisberg, will provide three hours of design advice and recommendations for your home, which may include recommended wall or floor treatments, furniture recommendations or layouts.
Current bid: $0
Minimum Bid: $100
Come shadow one of HRCS's master sailing instructors throughout one of their busy days on the river. Teach lessons, drive the dinghy, and gain some sailing knowledge. See the excitement of running a sailing school firsthand- the most fun you can ever have at 6 miles an hour!
MINIMUM BID $3500
Choice of any program including optional courses like scuba diving or American Sailing Association certification. The value of 3-week adventures is $5,695, or $5,995 plus up to $450 in optional courses. Participant is responsible for airfare and approx. $100/week spending money.
Minimum Bid: $400
Enjoy a one-night stay at The Asbury Hotel in Asbury Park, NJ. Also included is a welcome basket and $100 gift certificate towards a meal in town.