Sailing for Scholars Auction Coming Soon
Online bidding ends 530pm Oct 15th 2015
If your bid has won you will be notified.
Bin 1 - Sail Venture in Oyster Bay Regatta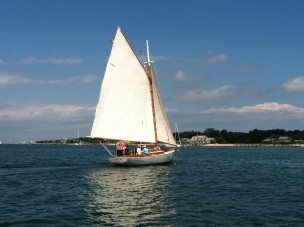 Bin 2 - Luxury Box for Giants vs. Patriots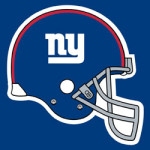 Bin 3 - Tour & Lunch with NY Times Publisher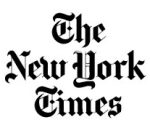 Bin 4 - Practice with Pros Aboard Spookie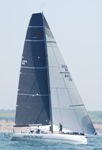 Current Bid: $0
Minimum Bid: $1200
You and your friends can sail the 36' gaff sloop Venture in the Spring Oyster Bay Classic on the last weekend in May, or the first two weekends in June. Owner Ken Frey has graciously offered this unique opportunity to crew with Captain Lu Yoder in this invitation-only regatta that bring together some of the east coast's most beautiful classic sailing yachts. Handle the lines or sit back and relax during the race. Duration approximately 5 hours. 4 guests total.
Current Bid: $0
Minimum Bid: $600
Watch the boys in blue take on the Superbowl champs, from the comforfor of your own private suite!
Suite includes food, beverages and private restroom. A dream come true for any Giants fan.
Current Bid: $0
Minimum Bid: $1200
Lunch with NY Times publisher Arthur Sulzberger Jr. followed by a personalized tour of the NY Times newsroom. See the inside of the Grey lady from the person who runs the show.
Current Bid: $0
Minimum Bid: $1200
Join the Spookie yacht race team led by Olympic racer Steven Benjamin for practice aboard a 40' high performance racing yacht. Practices normally start with lunch and a team planning session at Harbor Point North Marina in Stamford. Sailing is usually from 1 to 5 pm depending on conditions. You will have an opportunity to helm Spookie and be personally coached by some of the world's top sailors.
Bin 5 - Private Dinner Sail on Long Island Sound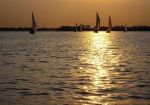 Bin 6 - SoundView Millworks Custom Engraved Board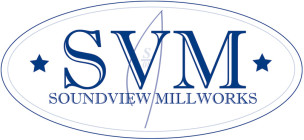 Bin 7 - 1 Year Crew Level Membership with HRCS

Bin 8 - Asbury Park Package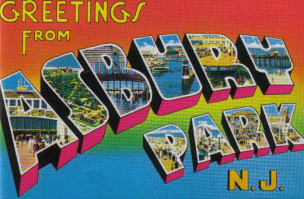 Current Bid: $750
Minimum Bid: $600
Sunset cruise for 4 on Elan 45' sailboat on lovely Manhasset Bay with dinner catered by Dean & Deluca.
Current Bid: $300
Minimum Bid: $150
Nautical Cleat Appetizer Board with custom compass rose engraving!
These boards are great for cheese and crackers or serving up that special dish. The boards feature a stainless nautical cleat, rounded corners and elegant, recessed juice groove, and the signature maple and mahogany design.
Current Bid: $0
Minimum Bid: $750
365 days of sailing on the Hudson! This one year crew level membership is the perfect way to get out of the city and out on the water! No sailing experience neccesary, come sailing with our experienced member captains and learn the ropes or just relax out on the water.
Current Bid: $0
Minimum Bid: $500
See the turf that inspired the Boss! This package includes a stay for two at the new luxury boutique hotel in Asbury Park and passes for the September 2016 Oysterfest. Package includes Breakfast for two, as well as evening cocktails at this resort destination.
Bin 9 - Four Rangers Club Seats

Bin 10 - Hand-Crafted Wooden Sailing Pram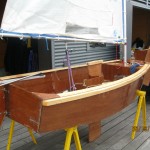 Bin 11 - Gilt Group Gift Certificate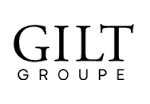 Bin 12 - Two Tickets to David Bowie Musical,
Lazarus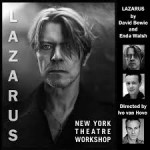 Current Bid: $0
Minimum Bid: $1,000
CLUB SEATS! See the game in style and watch the puck slide while drinking and eating with waiter service to your seat. Watch the Rangers go head to head against the Ottawa Sentaors on December 6, 2015.
Current Bid: $0
Minimum Bid: $300
Hand Crafted Wooden Optimist Saing Pram, crafted by students in HRCS' sail Academy program, this fun, nine-foot pram is great as a starter baot for young mariners or a great garden ornament for a nautical backyard. Made of a mix of hard and soft woods and finished with a shiny coat of love, these sirens of the sea will really turn some heads out on the ocean blue. Winners will receive the hull, daggerboard, and rudder. Hardware, rigging, and sail not included.
Current Bid: $250
Minimum Bid: $200
Shop till you drop with $250 gift card to Gilt, where you can access top designer labels. Gilt provides instant insider access to today's top designer labels, at up to 70% off retail!
Current Bid: $200
Minimum Bid: $200
You and a guest will spend the evening in the New York City Theater, and watch David Bowie's new musical, Lazarus. Watch as Michael C. Hall stars as Thomas Newton in the play adaptation of "The Man Who Fell to Earth", and listen as David Bowie provides original songs.
Bin 13 - Atlantic Ocean Half Day Cruise on Wave Equation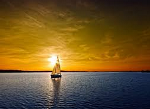 Bin 14 - Plate Set from Cynthia Parthemos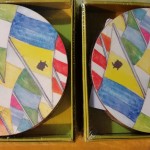 Bin 15 - 2 Tickets to New York Taste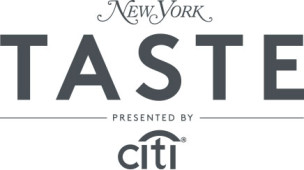 Bin 16 - BMW Yacht Jacket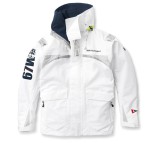 Current Bid: $0
Minimum Bid: $475
Sail aboard a crewed 1/2 day ocean sail in the waters off Jones Beach LI and nearby barrier islands aboard the 42' Beneteau Sloop "Wave Equation." Light food & beverage to be served. Transportation to and from LIRR Long Beach, LI station to Point Lookout marina included, if desired.
Current Bid: $0
Minimum Bid: $50
Bring a little color and a lot of nautical flare to any gathering with this 18" serving tray and coaster set. Featuring the unique and colorful sails of classic Sunfish sailboats, this set is gauranteed to impress at any summer gathering.
Current Bid: $0
Minimum Bid: $350
Two Tickets from New York Magazine for New York Taste on Tuesday, November 10, 2015. Don't miss this incredible feast—all you can eat, drink, and savor from more than 40 of New York's most celebrated restaurants and mixology bars.
Current Bid: $0
Minimum Bid: $275
Look your best in the worst conditions in this fully waterproof windproof ocean racing jacket. Waterproof sealed zippers and cuffs mean that you can face whatever mother nature throws at you in this killer foul weather gear.
Bin 17 - Private Tour of Metropolitan Museum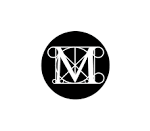 Bin 18 - Urban Angler--Fly Fishing Package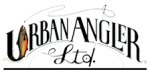 Bin 19 - Weekend Stay at Harborview on Martha's Vinyard

Bin 20 - Luxury Weekend in Napa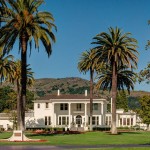 Current Bid: $200
Minimum Bid: $150
Get an insiders look and one of the world's greatest museums. This guided tour for four will get you up close and personal with fantastic treasures both aincient and modern in the Met's permanent collection
Current Bid: $0
Minimum Bid: $200
Great for beginners, this 5-weight rod is a four-piece model, ideal for the traveling angler. This outfit comes complete with rod/reel case, PATH reel with RIO Mainstream® WF fly line, and feature a Lifetime Warranty. Also included is a 1 Hour Private Fly Casting Lesson in Central Park.
Current Bid: $0
Minimum Bid: $800
Escape with your family to the premier Martha's Vineyard Hotel. Located in Edgartown MA, the historic
Harbor View Hotel
is the ideal setting for a weekend getaway.
Current Bid: $0
Minimum Bid: $800
Accommodations for 4 at Silverado Resort and Spa in a two bedroom condo on the 9
th
hole. World-class cuisine, cutting-edge fitness facilities, a luxurious spa and our two championship golf course in the heart of the world-famous Napa Valley Wine Country! Two PGA championship golf courses, 13 lighted tennis courts, and biking and hiking trails on-site all close to more than 400 wineries. This offer is for one weekend (two nights) from November 1, 2015 through April 30, 2016. Or three weeknights from November 1, 2015 through November 1, 2016. All dates by agreement with owner.