Since 2009 HRCS students have volunteered and been hired on a part time basis to support staff roles in a variety of ways, from occasional launch driving, to maintenance and simple administrative tasks.
Over recent years, student roles have increased in number and significance, to a full time in-season launch schedule, independent engine, rigging, and fiberglass repair as well as sophisticated administrative, office and teaching support. As student support has grown, it has been formalized into a five level internship program beginning the summer after the ninth grade, and progressing until students leave for college.
Currently HRCS Internships are only available for students from HRCS partner schools.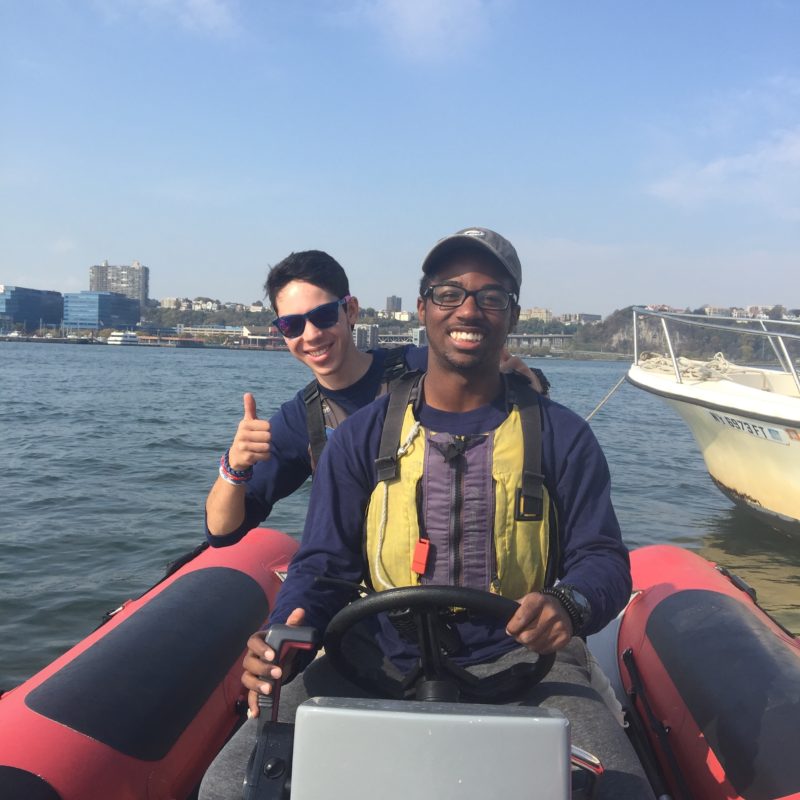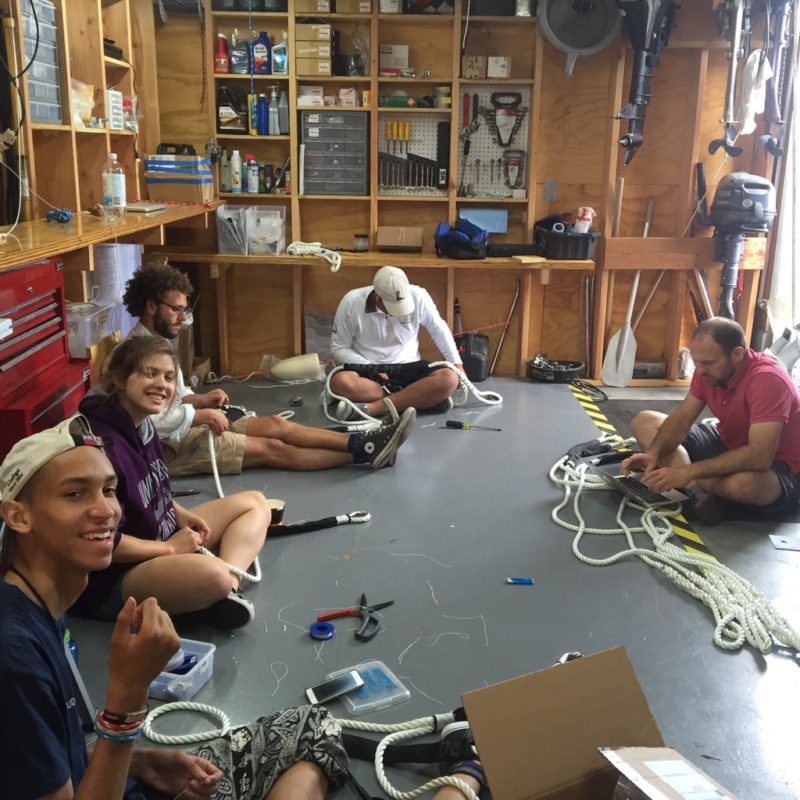 HRCS Internships serve two goals: they provide a safe and supportive arena in which students can develop their mindset from youth to adult, using the professional workplace as a setting; at the same time trained interns provide staff support to all HRCS program areas.
The internship progression, and associated training and work, is designed to lead the student through the process of group work towards individual work, and to develop the student from dependent youth through independent professional. During this work, HRCS's unique context of a self-sufficient waterfront business provides opportunities for students to gain experience in areas unusual for their background. Through performing marine and customer service operations, a variety of STEM concepts and ideas are taught and experienced hands-on.