To be
notified of upcoming volunteering opportunities

simply join our Active Volunteers List above.
---
Join A Volunteer Committee!
Youth Education
Assists Program Director and First Mate Director with on-water instruction, tutoring/instructing in classroom, trip-guiding, interviewing new students, and running the end-of-year culmination ceremony.  Availability:  Ideally, regular one day per week (Monday-Friday) from 4-7 pm (can  be flexible) to assist with after school program.  Also,  regular weekend availability from April-November. All volunteers working with students must undergo a background check and attend a Volunteer Orientation.  Orientations are held the second Tuesday of each month from 630pm-8pm.
Fundraising Events
Works with Executive Director and the HRCS Board and Staff on the planning and delivery of its two major fundraising events Dark and Stormy in the Spring and Sailing for Scholars in the Fall. Occasional work on other development related matters.  Availability:  Monthly meetings leading up to event, and independent work between meetings.  Approx. 20-30 hrs. total per event.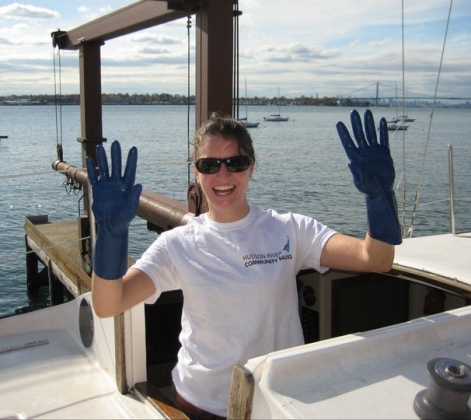 Boat Maintenance
Assists maintenance director with boat repair, hauling, launching, and various projects.  
Availability:  Early Spring and late fall are our busiest times.  We would like volunteers to commit to 8-10 days annually so we can provide training and individuals can follow through on projects independently. 
Communication
Assisting staff in letting the world know of goings-on at HRCS through newsletters, PR, press, and Facebook.  Availability: 4-6 hrs per month throughout the year
Race Committee
Help run race committee, taking pictures/video, workshops.  Availability: 2 days per month during season.
Member Social
Planning member social events.  Availability: 4-6 hours per month.
---
The personal information that you provide will never be supplied to anyone outside HRCS without first obtaining your consent, unless we are required by law to disclose it. When you provide HRCS with your e-mail address you are consenting that you are willing to receive periodic e-newsletters from us.